Amber Heard urges domestic violence survivors not to be silenced in emotional video testimony
Actress says system must be changed to allow abused women to feel comfortable coming forward ​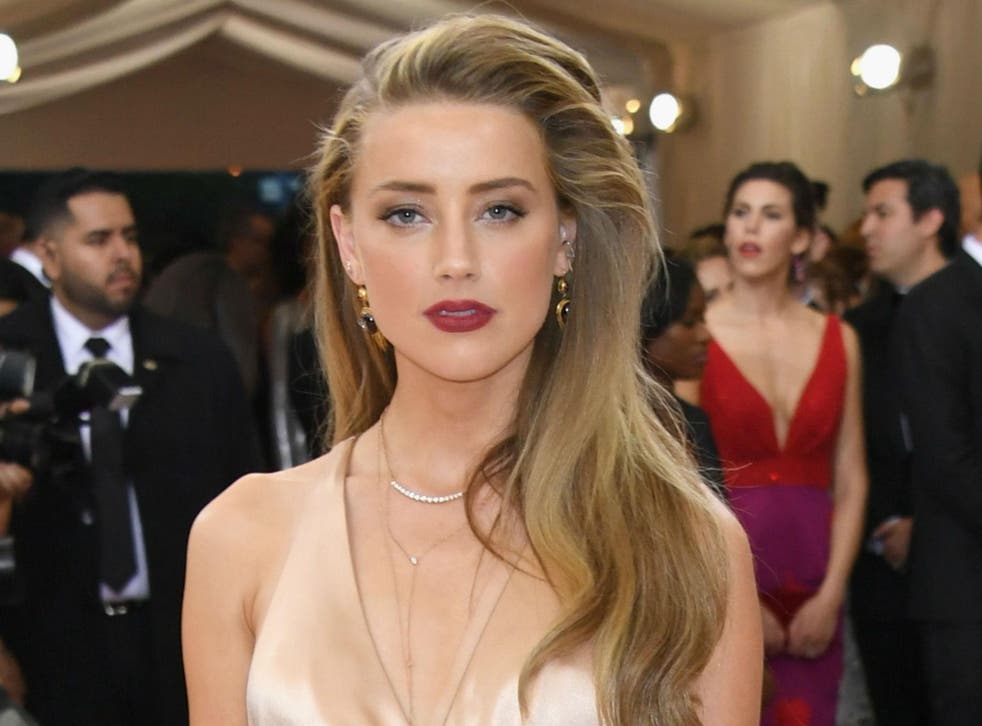 Amber Heard has expressed her support for domestic violence survivors in an emotional video testimony.
The Rum Diaries actress gave a moving account of how survivors struggle to report abuse they experience because the perpetrator is someone they love in a video for the #girlgaze project.
Heard filed for divorce from Johnny Depp after 15 months of marriage. In court documents, Heard alleged she was abused emotionally and physically throughout their marriage. Depp and Heard released a joint statement after reaching a settlement in which they acknowledged their relationship was "volatile", but said: "Neither party has made false accusations for financial gain. There was never any intent of physical or emotional harm." Depp, 53, has always denied all allegations of abuse.
In her video, Heard, 30, said her life would now be "very different" if she had not had the support network in place that she does. She said she felt compelled to use her platform to give a voice to others.
People news in pictures

Show all 18
"I guess there was a lot of shame attached to that, the label of victim. It happens to so many women you know, when it happens in your home behind closed doors with someone you love it's not straightforward," Heard said. "If a stranger did this it would be a no brainer.
"Just as a woman having gone through this in the public stage, in the public arena that I did it, I have a unique opportunity to remind other women this doesn't have to be the way it is, you don't have to do it alone, you're not alone. We can change this."
Heard donated her $7 million dollar settlement from her divorce to charities with "a particular focus to stop violence against women", according to People.
"We need to take responsibility for how we talk about these things," she continued. "The only way people are going to feel comfortable coming forward, raising their voices and standing up for themselves is if we change the system in place that keeps them quiet."
Heard urged other women to speak up and stand together with other women. "Raise your voice, your voice is the most powerful thing and we, together, as women standing shoulder to shoulder cannot and will not any longer accept silence."
Join our new commenting forum
Join thought-provoking conversations, follow other Independent readers and see their replies