Amber Rayne: Adult film actor who accused porn star James Deen of rape dies aged 31
The 31-year-old is said to have died in her sleep though post-mortem tests have yet to be carried out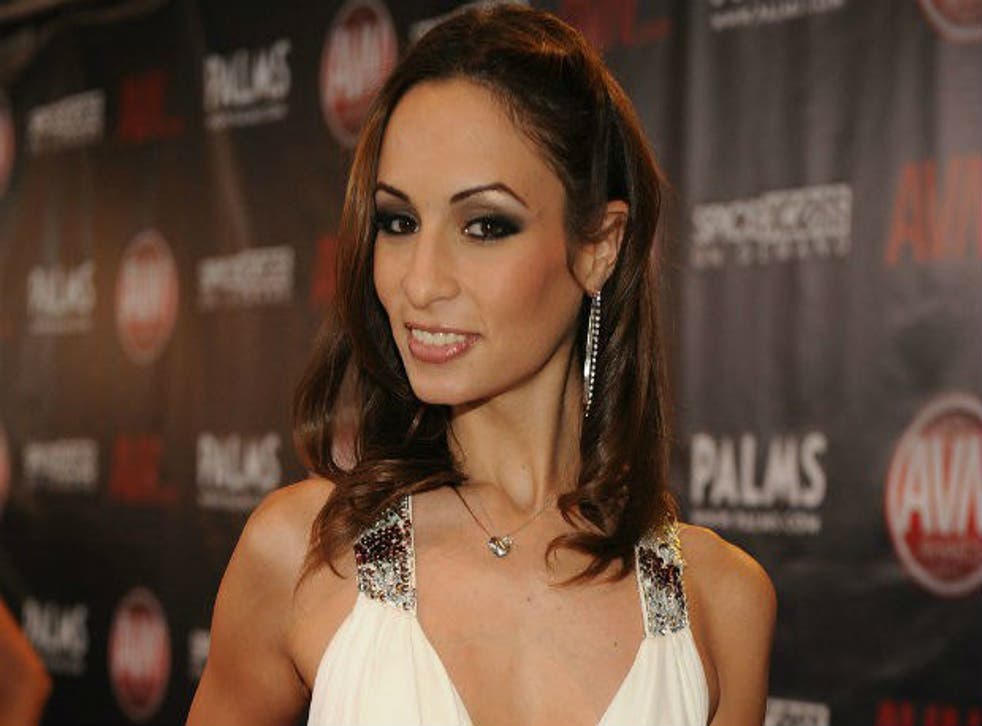 Officials in California are to perform post-morterm tests on an adult film actress who once accused fellow porn performer James Deen of rape, after she was found dead.
Amber Rayne, 31 who had been in the industry for 10 years, passed away at her home in Los Angeles, according to a report on a website that covers news of the porn industry.
She is believed to have passed away 'peacefully' in her sleep, but the exact cause of death is not known, the report said.
It is believed that Ms Rayne, who was from Detroit, died on Saturday night or Sunday morning. An autopsy is set to take place at the end of this week, it was reported.
None of her social media accounts suggested that anything was wrong with her.
Director Stormy Daniels, told AVN: 'She was a really good friend, and one of the best actresses and performers that I've ever had the pleasure to work with, and I'm just glad that I had the opportunity to work with her and call her a friend.
In a 2007 interview, she said: "Aside from my career I'm still what could be considered the average everyday girl. Music is a rather large passion of mine and consumes a considerable amount of my time; whether it be dancing to it, playing my Les Paul, or hanging out listening to local bands music is usually involved."
Rayne was one of 10 women to claim Dean sexually assaulted them while on set.
She claims Deen called her 'bit*h' in the middle of a sex scene, at which point he punched her in the face and began to have intercourse with her so forcefully that she was left bleeding.
In an interview with The Daily Beast, Ms Rayne said she had been able put the incident behind her and even become friends with Deen, but said she felt obliged to speak out.
"We're friends now and I'll sometimes bring it up as a joke and you can see it makes him physically uncomfortable when I do, so he does realize something was wrong that day," she said.
"I thought it was an insecurity phase. He was just starting out, he was still a young punk kid coming in, and I still didn't know what the game was."
Register for free to continue reading
Registration is a free and easy way to support our truly independent journalism
By registering, you will also enjoy limited access to Premium articles, exclusive newsletters, commenting, and virtual events with our leading journalists
Already have an account? sign in
Register for free to continue reading
Registration is a free and easy way to support our truly independent journalism
By registering, you will also enjoy limited access to Premium articles, exclusive newsletters, commenting, and virtual events with our leading journalists
Already have an account? sign in
Join our new commenting forum
Join thought-provoking conversations, follow other Independent readers and see their replies