Amber Rose defends way she dresses after controversial comments from Rev Run and Tyrene Gibson
'If I want to wear a short skirt or a tank top and I'm at the club and I'm having fun with my friends and I feel sexy, I'm not DTF [down to f**k]'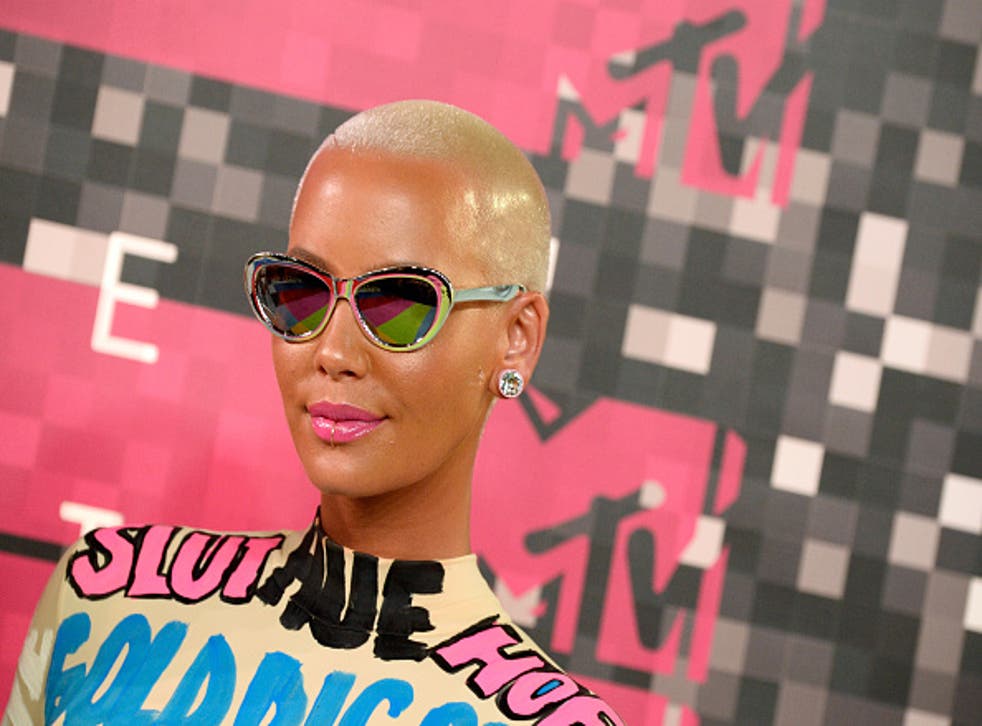 Amber Rose has been forced to defend the way she dresses after two TV presenters insinuated the way she dresses was the reason people thought it was acceptable to touch her.
Speaking candidly on the American TV show, It's Not You, It's Men, the 32-year-old model and activist drew attention to the dangers of "slut-shaming".
"I get sexually assaulted constantly. When I walk down the street, people think because you know I'm famous or I'm cool and I'm taking pictures, that they can just grab my ass or put their hand under my skirt or, 'Oh Amber, can I come grab your boobs?'"
The show was presented by Tyrese Gibson and Rev Run.
Run, the former Run DMC member, responded by suggesting this had something to do with the Philadelphia-born actress' scantily clad appearance.
"They are asking you to do that because of representation of what you are wearing and stuff and what it seems like in their mind what you're are representing."
Gibson added: "I'm just saying, the comfort-ability that some people find in wanting to touch or grope you... it's an energy that is being sent out there that creates that type of response".
Becoming noticeably perturbed, the mother-of-one criticised their victim-blaming stance, defending her own feminist view of sexual consent.
"No it doesn't, cause I'm gonna tell you why. If I'm laying down with a man butt-naked and his condom is on, and I say, ''You know what? No. I don't wanna do this. I changed my mind.'
"That means no. That means f**k no. It doesn't matter how far I take it or what I have on, when I say no, it means no."
People news in pictures

Show all 18
The former stripper turned model, actress, author and entrepreneur is famed for confidently flaunting her curvaceous physique – especially on Instagram.
"If I want to wear a short skirt or a tank top and I'm at the club and I'm having fun with my friends and I feel sexy, I'm not DTF [down to f**k] I'm not even looking at you.
"I don't even want to have sex with you. I didn't come here to have sex. I didn't come here to hook up with nobody, I came out here with my girls and I just feel pretty. I'm not asking for nothing," she continued.
Rose set up the Amber Rose Foundation which campaigns against sexual violence, victim blaming, derogatory labelling and gender inequality.
She has organised a Slut Walk to protest against sexual violence and victim blaming in the past.
Join our new commenting forum
Join thought-provoking conversations, follow other Independent readers and see their replies