Amber Rose shuts down 'slut-shamers' by taking a 'Walk of No Shame'
The model starred in a satirical video to highlight gender equality when it comes to sex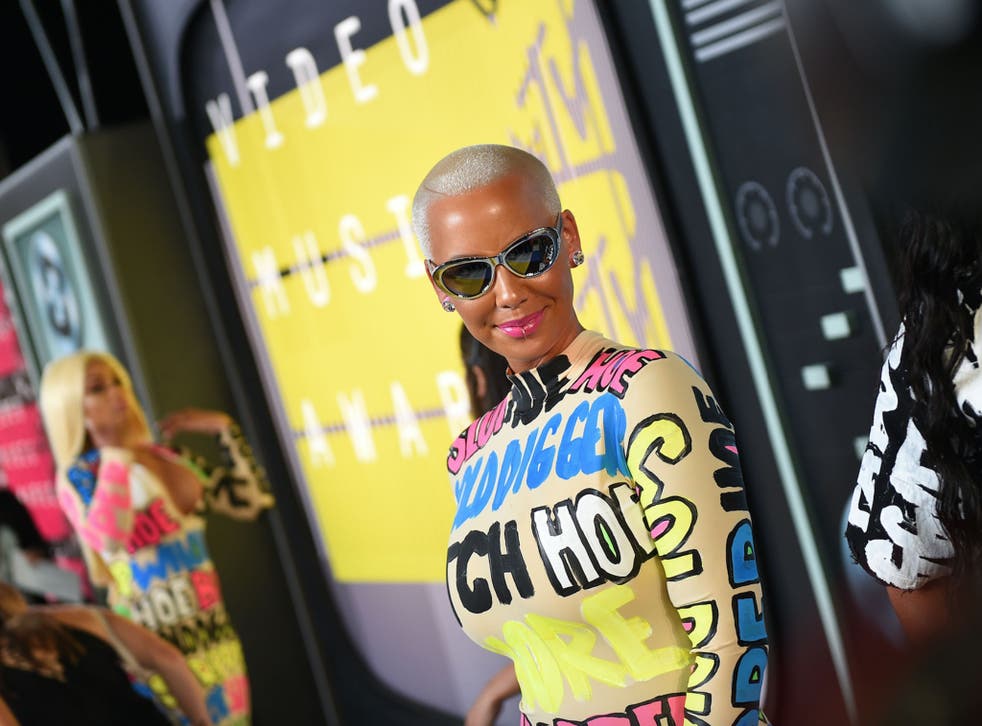 Amber Rose has celebrated female sexuality and taken on 'slut-shamers' by starring in a video called 'The Walk of No Shame'.
The video for Funny or Die pokes fun at the colloquial saying 'walk of shame' which refers to the journey home, typically made by a woman, the morning after spending the night with someone.
In the satirical clip, the 31-year-old model cheerily walks through a park in last night's dress, holding a pair of heels, and passes people including a builder who says: " I respect that you enjoyed yourself last night, I think we can all agree having sex is fun." Rose replies, "Oh yes it is!".
The clip ends with Rose implying to her lover, played by Orange Is The New Black actor Matt McGorry, that she just wanted casual sex and no relationship.
Earlier this year Rose's ex-boyfriend Kanye West was accused of "slut-shaming" the model after he told the Breakfast Club radio show: "It's very hard for a woman to want to be with someone that's with Amber Rose. I had to take 30 showers before I got with Kim [Kardashian-West]."
'Slut-shaming' refers to the condemnation and degrading of women following their relationship and sexual choices, and the contradiction of a man making similar choices and not facing the same criticism.
Rose responded by accusing West of "slut-shaming", saying: "We were happy when we were together. And now all of a sudden, I'm getting slut-shamed because we're not together anymore and it's not fair."
Earlier this month, Rose wore a jumpsuit to the MTV VMAs emblazoned with the words "stripper", "whore" and "goldigga", to highlight the issue.
She has also established the Amber Rose Foundation which stands against sexual violence, victim blaming, derogatory labelling and gender inequality.
Register for free to continue reading
Registration is a free and easy way to support our truly independent journalism
By registering, you will also enjoy limited access to Premium articles, exclusive newsletters, commenting, and virtual events with our leading journalists
Already have an account? sign in
Register for free to continue reading
Registration is a free and easy way to support our truly independent journalism
By registering, you will also enjoy limited access to Premium articles, exclusive newsletters, commenting, and virtual events with our leading journalists
Already have an account? sign in
Join our new commenting forum
Join thought-provoking conversations, follow other Independent readers and see their replies