Amy Johnson: Death of pioneering aviator 'may have been covered up'
Historian claims the first female pilot to fly solo from Britain to Australia was killed by an unsuccessful rescue mission
Tuesday 05 January 2016 21:26 GMT
Comments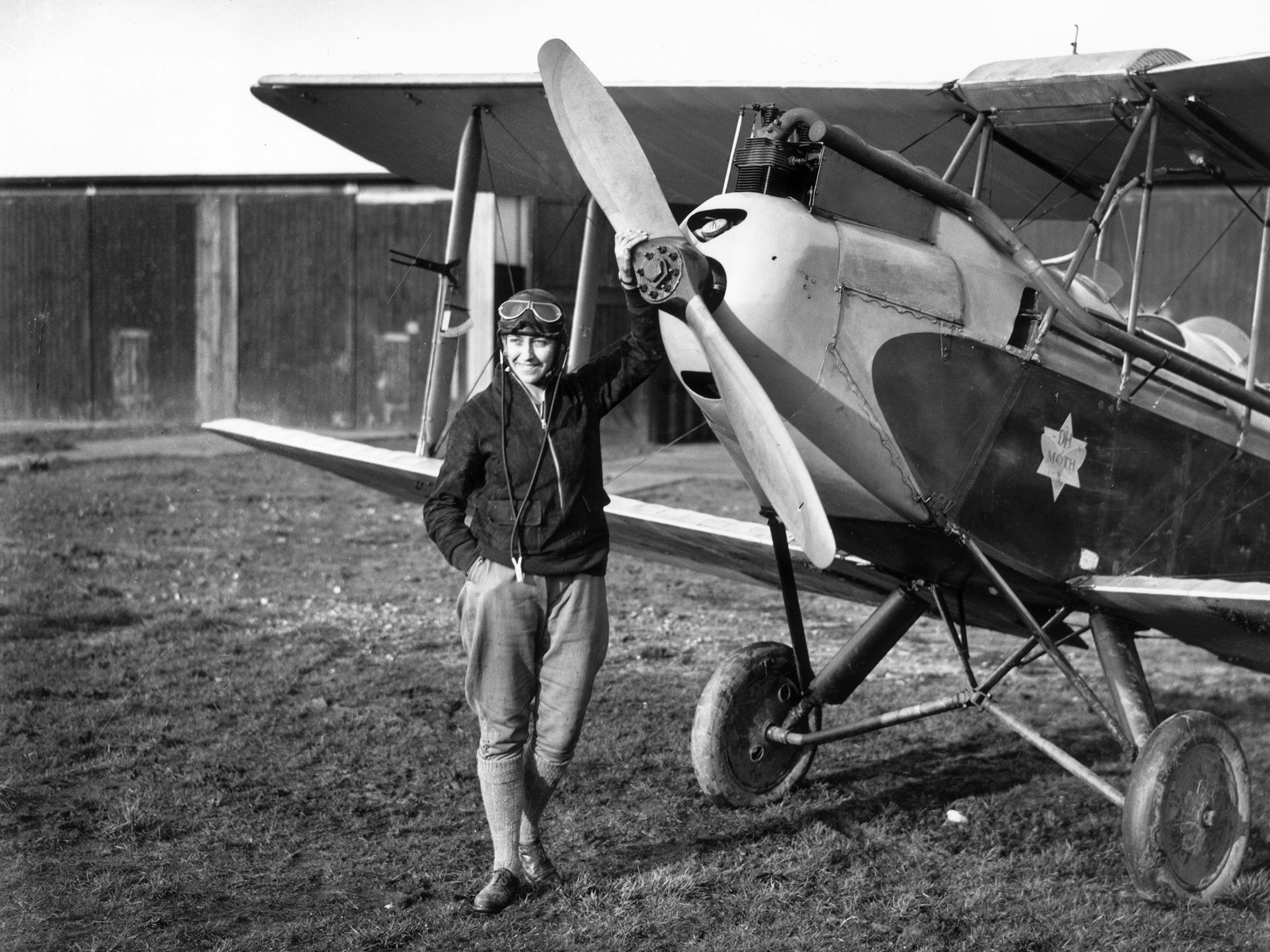 The death of the pioneering aviator Amy Johnson may have been covered up, according to a historian.
Hull-born Johnson, the first female pilot to fly solo from Britain to Australia, died in 1941 when her plane crashed in the Thames Estuary. Her body was never recovered and her death has since remained a mystery.
However, Dr Alec Gill, a historian from Hull, claims the heroine's death was deliberately covered up after she was killed by an unsuccessful rescue mission.
A witness on board HMS Haslemere, a converted ferry attempting to rescue her, remembered the ship's engines being reversed that may have resulted in Johnson being pulled into the propellers.
"This ship should have gone down in history as the vessel that saved her life," said Dr Gill. "Instead, historians are now beginning to conclude that the propellers of the Haslemere killed her."
Dr Gill believes that the details of her death were deliberately covered up: "The Royal Navy did not want to admit to the Royal Air Force – or indeed a nation at war – that they had killed Britain's favourite female pilot."
As her body was never found, there was no inquest.
This week marks the 75th anniversary of her death. The anniversary is also the trigger for a major month-long festival in the city of Hull later this year celebrating her life and record-breaking flights.
Join our commenting forum
Join thought-provoking conversations, follow other Independent readers and see their replies