Amy Schumer: Teenage film critic apologises for sexist joke spotted by comedian
Jackson Murphy, 17, apologised and quickly deleted his tweet
Heather Saul
Tuesday 19 January 2016 10:54 Comments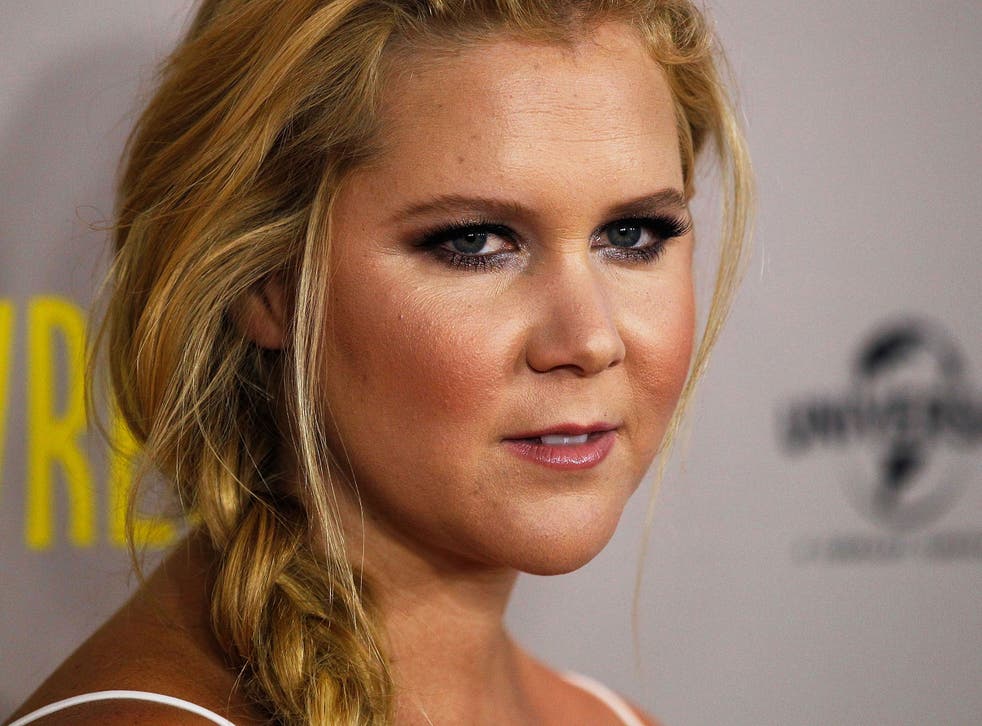 A teenage film critic has apologised to Amy Schumer for making a sexist joke about her on Twitter.
The comedian posed for a photo with 17-year-old film critic Jackson Murphy on the red carpet for the Critics' Choice Awards on Monday evening. A few hours later, he shared their photo on his Twitter page underneath the caption: "Spent the night with @amyschumer. Certainly not the first guy to write that."
Jackson likely assumed his tweet would disappear in amongst her hundreds of mentions and be quickly forgotten about. But it was spotted by an unimpressed Schumer just 30 minutes later, who responded sarcastically in a tweet tagging his father, the Canadian sports journalist Dan Murphy. Schumer had also met Dan that evening.
"I get it," she wrote. "Cause I'm a whore? Glad I took a photo with you. Hi to your dad."
Comedians say the most controversial things

Show all 11
Jackson immediately deleted his tweet and apologised profusely, telling Schumer: "I truly apologise for the tweet I posted earlier. I'm not a comedian and it wasn't funny."
"I truly apologise," he added. "Thought you'd like the joke. I should leave the comedy to you! Thanks for the photo. Glad you won last night!"
Schumer accepted his apology but said she was disappointed to see his tweet. "That's really okay honey," she replied. "I just remember thinking you and your dad were sweet and it was a bummer to read that."
Social media has provided a platform for slut-shaming to take place and rapidly proliferate, but it has also created a space where those responsible can be held to account. High profile women are turning the tables by sharing the accounts of the men who send them abuse to their millions of followers on social media. Ariel Winter, Lena Dunham and Amber Rose are all women who have tackled social media slut shaming through their own accounts, with Dunham once commenting on how young some of the users targeting her were.
Register for free to continue reading
Registration is a free and easy way to support our truly independent journalism
By registering, you will also enjoy limited access to Premium articles, exclusive newsletters, commenting, and virtual events with our leading journalists
Already have an account? sign in
Join our new commenting forum
Join thought-provoking conversations, follow other Independent readers and see their replies