Why some of Vines's biggest stars are fleeing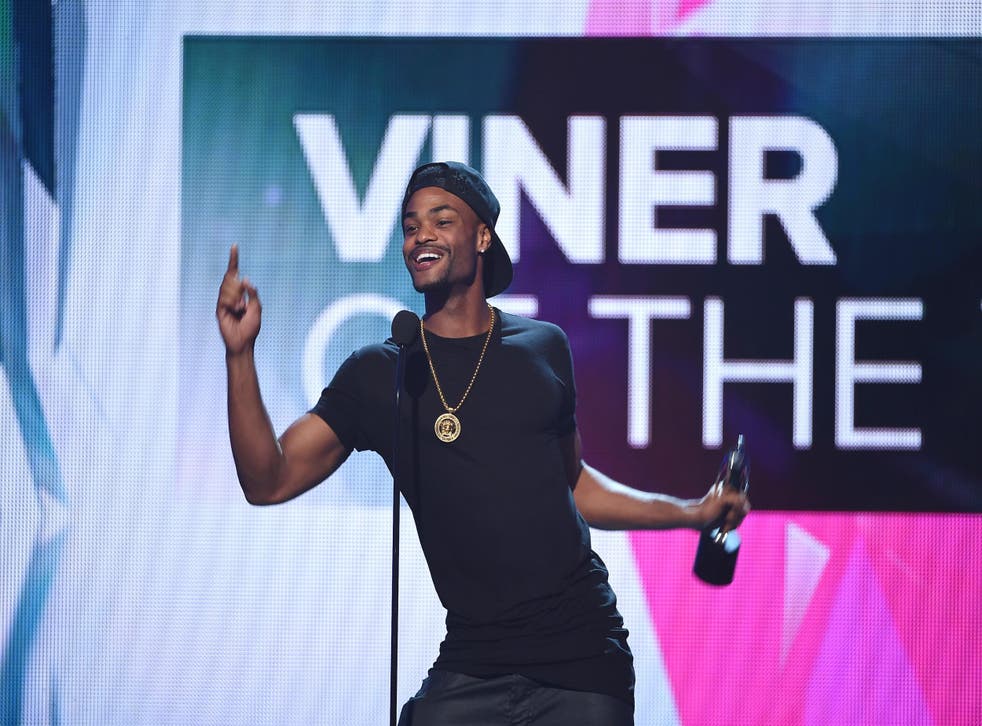 Andrew Bachelor is the single most popular human on Vine, the Twitter-owned, short-form video network that was once described as the future of popular culture. Under the handle @KingBach, Bachelor has developed his own genre of slapstick, seconds-long sketch comedy and amassed a following of 16 million.
When Bachelor finished his last video clip, though, he did not post it to the app that made him a star. Instead, he put "Pervert Life" on his popular, verified Facebook page; it landed on Vine a full two days later.
Three-and-a-half years after Vine launched, and three years after Vine launched him, Bachelor has become one of a growing number of former Vine stars who no longer sees the platform as crucial.
The most influential people on social media in 2015

Show all 6
"Vine never really was dependable," said John Shahidi, chief executive of San Francisco-based Shots Studios, which has helped Bachelor and a number of other top Vine creators diversify their output to other platforms. "I wouldn't put our brain energy or focus into making anything exclusively for Vine anymore."
These are dark days for Vine, previously one of Twitter's more successful experiments. Launched as a community for users to share short, six-second lifecasts, Vine quickly found a different purpose: an incubator of Internet meme-makers and comedians. Vine brought you "on fleek," Damn Daniel, "what are thoooooose?!" and "why the f— you lyin." It amassed millions of zeitgeisty, younger-than-34 fans: At one point, 1 in 4 American teenagers said they had the app.
But a recent report by Markerly, a firm that tracks online influencers, found that 5,000 of Vine's top 9,725 accounts — including media outlets, professional athletes, brands and celebrities — have stopped posting to the platform. Those who do, like Bachelor and his Shots colleagues Rudy Mancuso and Lele Pons — who have 36 million followers, between the three of them — frequently post their material first to Facebook, Snapchat or Instagram. New user growth is stagnant, search interest is way down, and almost all of Vine's product and business executives have fled in the past four months.
"The allure of it has dropped off completely," said Daniel Saynt, co-founder of the casting agency Socialyte, which tracks and manages social media stars on behalf of major brands. "Once Instagram introduced video, it was over for Vine."
Vine's problem, as Saynt sees it, isn't so much with Vine itself — it's that, in the two years since the app's heyday, other platforms have copied and improved on its concept. Instagram introduced 15-second videos in June 2013, more than doubling the video length and adding editing tools not available through Vine. When Snapchat rolled out Stories four months later, they came complete with stickers, text overlays and illustrations, plus the experimental, disappearing format that had earned private snaps so much hype.
Meanwhile, YouTube began courting top creators with promises of special perks, such as continuing education and professional studio space. Facebook invited social stars to use Mentions, its specialized app for public figures, and provided tools to help them reach more people and moderate the resulting communities. For creators such as Brittany Furlan — Vine's fifth most-followed star, with almost 10 million subscribers — that safer and more controlled environment seemed far more conducive to their work long-term.
"A lot of people chose to leave Vine, including myself, because for me personally, it just turned into a very negative space," Furlan said by email. "When I first started most of the comments were supportive, then as I gained followers things just got uglier and uglier and it didn't seem like Vine was interested in doing anything about it. I was getting told to 'kill myself' on pretty much a daily basis, and already being someone who struggles with anxiety/depression, it just wasn't a healthy environment for me anymore. … For some reason, the comments on Instagram and Facebook seem to be more positive."
More recently, Facebook has begun offering social stars lucrative contracts to produce live videos. Last week, the Wall Street Journal reported that Bachelor, Logan Paul (No. 8 on Vine), Brent Rivera (No. 12) and Jon Paul Piques (No. 42) were among the first batch to ink $119,000 to $213,000 contracts with Facebook. Paul's Facebook profile is particularly striking, given that the 21-year-old started out filming subway splits and banana peel falls for Vine. Now each of his videos, some with 4 million or 5 million Facebook views, are captioned with an entreaty to like his page and check out his Instagram profile.
Desertions like that have further damaged Vine's cultural cachet, already a fragile and fleeting thing among the Internet set. These days, when brands such as Audi and Moet come to Saynt looking for buzz, they're only looking at Instagram, YouTube, Snapchat and Facebook — in that order, he said. And when Shahidi coaches his stable of Vine stars on their next moves, the strategy typically straddles YouTube and Instagram.
In a written statement, Twitter voiced optimism for the future of Vine, even calling creators one of the company's five current "product priorities." In June, the app debuted 140-second videos, which exceeds the length limit on Instagram. They've also begun hyping "monetization opportunities for creators" — which sites like YouTube and Facebook already have.
"Vine is an important part of our strategy, particularly given its vibrant community of creators," a Twitter spokesman said, "and we're excited about what the future holds with new leadership."
The real question is whether, by the time that future comes, any Viners will be around to see it.
Coyright: Washington Post
Register for free to continue reading
Registration is a free and easy way to support our truly independent journalism
By registering, you will also enjoy limited access to Premium articles, exclusive newsletters, commenting, and virtual events with our leading journalists
Already have an account? sign in
Register for free to continue reading
Registration is a free and easy way to support our truly independent journalism
By registering, you will also enjoy limited access to Premium articles, exclusive newsletters, commenting, and virtual events with our leading journalists
Already have an account? sign in
Join our new commenting forum
Join thought-provoking conversations, follow other Independent readers and see their replies