The Independent's journalism is supported by our readers. When you purchase through links on our site, we may earn commission.
Andrew Gray: 'Crocoholic' claims new world record after collecting nearly 7,000 novelty crocodiles
Wihle it might bel a 'niche' interest but Mr Gray is apparently not the world's only novelty crocodile hunter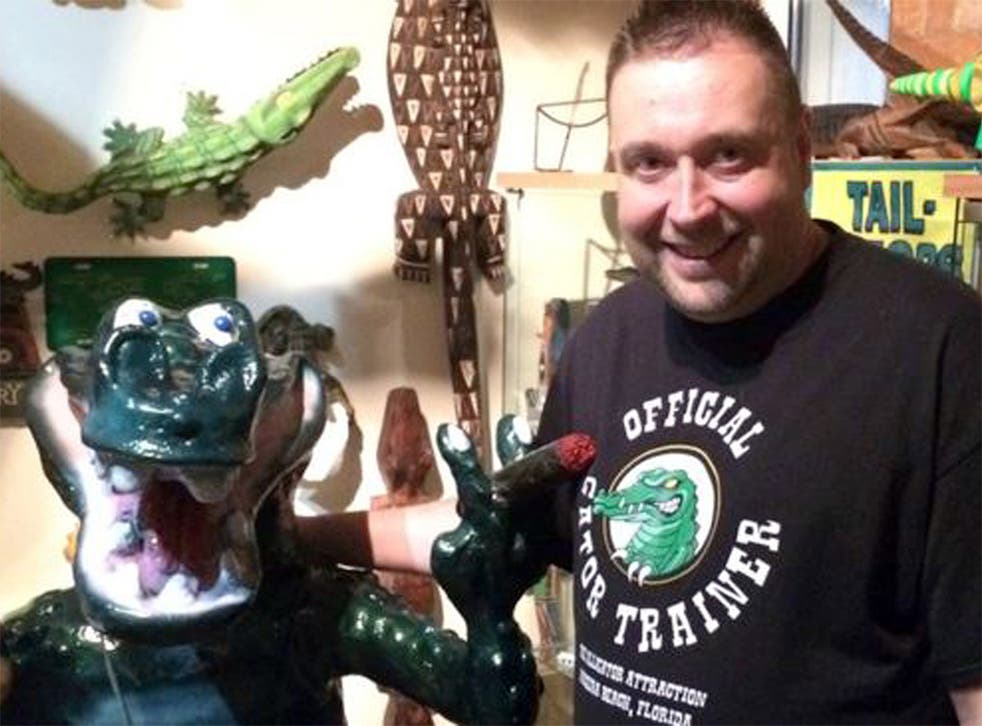 Biting off more than he can chew?
Self-proclaimed "crocoholic" Andrew Gray, above, has amassed a collection of nearly 7,000 novelty crocodiles, claiming a new world record.
Surely there's not much competition in that field.
It is, admittedly, what you might call a "niche" interest but Mr Gray, from Burton Latimer, Northamptonshire, is not the world's only novelty crocodile hunter, apparently. The others are all just snapping at his ankles, though; Mr Gray has smashed the existing record of 1,000 items with a jaw-dropping collection of 6,739 crocodile-related artefacts.
What ignited this curious passion?
Mr Gray's love for all things croc was kickstarted 15 years ago when he procured what would become the first of many "really cool" items in his collection. "I moved into a new house and I needed some new furniture, but instead I bought a really cool three foot wooden crocodile," he said.
Lucky it's replicas he likes and not the real thing.
Still, he has managed to accumulate a veritable menagerie. "I have ones made of wood, glass, metal, pottery, soft toys, china, plastic, marble. You name it I've got it," Mr Gray said.
Does he have a favourite?
Yes, that would be the giant wooden beast he discovered outside a cigar shop in Mexico and transported home via a ferry and two flights. But it worth the effort – the avid collector is using the collection to raise money for two hospices.
How does that work?
Mr Gray has agreed to donate 10p for every "like" his Facebook page, Crocodile Collectibles, receives, and recently gave £400 to the Cynthia Spencer Hospice, which cared for his father-in-law prior to his death. The hospice's fundraising manager, John Helm, said he was "delighted" to have Mr Gray's support. "People do many weird and wonderful things to support the hospice, but this collection and record is one of the weirdest," Mr Helm said.
Register for free to continue reading
Registration is a free and easy way to support our truly independent journalism
By registering, you will also enjoy limited access to Premium articles, exclusive newsletters, commenting, and virtual events with our leading journalists
Already have an account? sign in
Register for free to continue reading
Registration is a free and easy way to support our truly independent journalism
By registering, you will also enjoy limited access to Premium articles, exclusive newsletters, commenting, and virtual events with our leading journalists
Already have an account? sign in
Join our new commenting forum
Join thought-provoking conversations, follow other Independent readers and see their replies