Andrew Lloyd Webber on his hits, misses and 'four missing years'
School of Rock has garnered four nominations at the Tony Awards, including one for Lord Webber's score - his first for a decade
Peter Marks
Monday 06 June 2016 19:33 Comments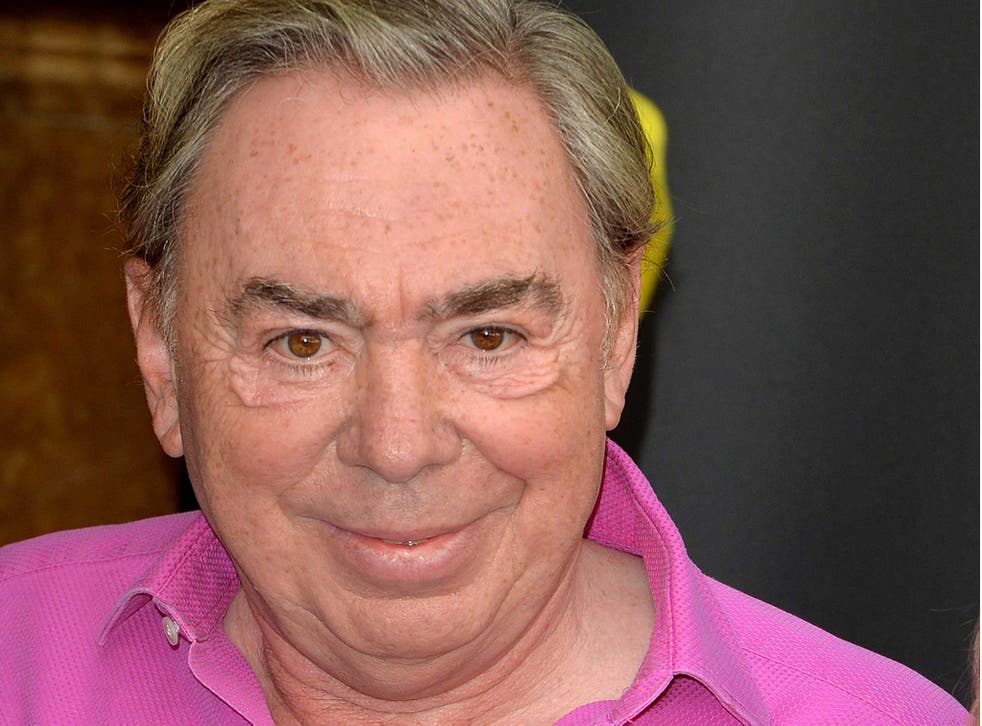 Sitting in his New York apartment overlooking the treetops of New York's Central Park, Lord Andrew Lloyd Webber is in reflective mood about the serious health issues he has faced and regrets surrounding some of the work he's done over the past decade.
They include a series of lacklustre musicals starting with The Woman in White and ending with Stephen Ward that he now feels were ill-conceived or poorly staged — or even misguidedly created while he was on morphine.
"I don't know how I even got to the opening night of Stephen Ward... I think I should look at it when I'm not drugged up to my eyeballs," the 68-year old says, referring to his roundly panned 2013 musical about the Profumo affair, the 1961 sex scandal that rocked the government.
Lord Webber was medicated for a severe back condition, an affliction that followed his treatment for prostate cancer, which he says cost him "four missing years".
The cancer occurred during the development of 2010's Love Never Dies, his eagerly anticipated sequel to The Phantom of the Opera.
But the show was so tepidly received in London that after reviews appeared, the composer interrupted the run to try to fix it.
This drop in quality weighs heavily on Lord Webber, reflected in the fact that he is willing to raise the issue and analyse it without having to be asked.
Perhaps the effort to offer a possible explanation for some lesser work is an attempt to help frame the consideration of his remarkable career as a musical theatre composer, one that through such enduring hits as Cats, Phantom, Evita and Jesus Christ Superstar is far and away the most commercially successful of our time.
It may be, too, that better health — he says he's fully recovered — and the heady array of big projects on his agenda motivate him to look back with candour.
Cats, for instance, is heading back to Broadway this summer, Sunset Boulevard, Lord Webber's 1995 award winner, was a hit this spring at the English National Opera and is perhaps on its way back to New York, with Glenn Close again as the freakish Hollywood relic Norma Desmond.
Love Never Dies, meanwhile, has been restaged in Melbourne, Australia, in a version he likes much better, and that is now being talked about, he says, for a US debut at the Kennedy Center in the country's capital, Washington DC.
Then there is School of Rock, the new musical version of the Jack Black film that opened to mostly positive reviews on Broadway last Autumn, earning Lord Webber a level of industry recognition that he hasn't received in years.
The show has garnered four nominations at the Tony Awards, which recognise excellence in Broadway theatre, including one for Lord Webber's enjoyable pop score. It's been 10 years since he was last nominated.
Winning a trophy this year at Sunday's ceremony is an extremely long shot as Hamilton, an unlikely sounding hip-hop musical, by 35-year-old Lin-Manuel Miranda, about one of the lesser-known founding fathers of America - Alexander Hamilton - is expected to sweep the boards.
Lord Webber professes admiration for Hamilton and has engaged the show's choreographer Andy Blankenbuehler, to gently reinterpret Gillian Lynne's original dances for the money-minting Cats (18 years, 7,485 Broadway performances).
"I think the design is really clever," he says of Hamilton. "The use of the turntable and everything is masterful. It serves that piece. I don't think it's possible to overemphasize how important getting that, the look of a show, is."
He also speaks a lot about Harold Prince, the esteemed Broadway producer-director who staged two of Lord Webber's most durable successes, Phantom and Evita and who, it appears, remains anchored in the composer's thoughts when he's considering how great musicals get made.
Mentioning the minimalist mise-en-scene of Hamilton reminds Lloyd Webber of Prince's work on his shows and of how deeply the director's vision has influenced his own.
Prince, he says, had wanted to work with Lloyd Webber and his then-lyric-writing partner Rice in the 1970s on Jesus Christ Superstar, which was conceived and released as an album before making its way to the stage.
Lord Webber is also excited about Love Never Dies, set in New York City and the clarifying design work by Australian director Simon Phillips's team, for the show's 2011 restaging in Melbourne.
"The Australian production sort of got it," he said, adding that he had tried out some revision during a run of the show in the German city of Hamburg.
There's still more to come from Lloyd Webber; he says that he's considering a pitch made by the broadcaster NBC for him to write an original musical for television that would be broadcast live, the way Rodgers and Hammerstein once did, with Cinderella.
Among the projects not at the top of his list: a memoir. "The trouble with autobiographies is, if you write what you know, nobody will ever speak to you again. And I know an awful lot."
© The Washington Post
Register for free to continue reading
Registration is a free and easy way to support our truly independent journalism
By registering, you will also enjoy limited access to Premium articles, exclusive newsletters, commenting, and virtual events with our leading journalists
Already have an account? sign in
Join our new commenting forum
Join thought-provoking conversations, follow other Independent readers and see their replies