Andrew Marr attacks 'genuinely tortured, angry individual' Jeremy Paxman following 'aggressive' leaders interviews
The political journalist made clear he is not a fan of the former Newsnight presenter's abrasive style of inquisition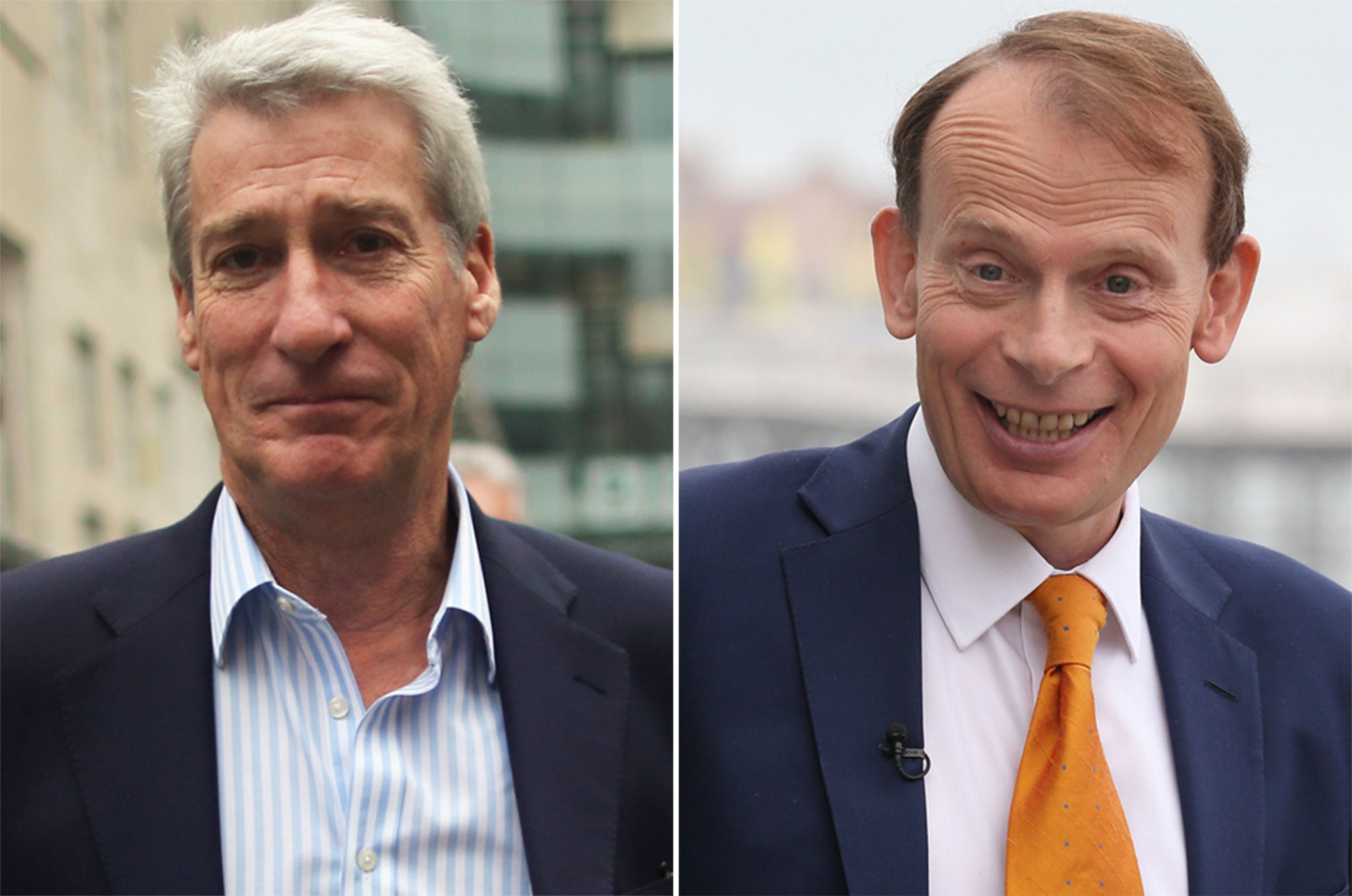 Andrew Marr has criticised Jeremy Paxman's "aggressive" conduct during the Battle for Number 10 interviews with Ed Miliband and David Cameron last week.
Speaking to the London School of Economics at the Polis Journalism Conference, the BBC political host said that the separate examination of the leaders during the Channel 4 programme was "not a good replacement" for a head-on debate between the pair.
"I thought, I mean... the thing about Jeremy is that he is a genuinely tortured, angry individual - and you get the real Jeremy," The Times quotes him as saying.
"He looks disdainful and contemptuous and furious with his guests because he by and large is. You can't fake these things on television.
"But there is a danger for all of us, as it were, in the interviewer's chair, to forget that we are not the ones standing for election. And I thought Ed Miliband did score [on Thursday] when he said: 'Jeremy, you're important, you're not that important'."
Marr went on to say he thought viewers would have been "surprised by how well Ed did versus David Cameron".
Jeremy Paxman's best one-liners
Show all 12
"He wouldn't have had to be brilliant. He wouldn't have had to do very well. But there would have been a perception, and that would have started to change things and the dynamic of the campaign.
"And I was sure that's what Ed Miliband thought as well, which is why he was so desperate for that to take place. David Cameron, ditto, desperate for it not to take place."
He concluded that he has "never believed" that the correct approach to a political interview would be to treat the interviewee like a "scoundrel" or a "liar".
"We don't have to be this kind of really, really aggressive opposition all of the time," he said.
Last week, Paxman faced a grilling of his own by reporters outside the Sky studios ahead of the election special broadcast. They questioned whether the former Newsnight presenter could truly be considered party neutral, after it emerged he had been approached to run as a Tory MP.
Join our commenting forum
Join thought-provoking conversations, follow other Independent readers and see their replies