Andrew Neil married: BBC presenter weds Swedish partner in French Riviera
'The secret is out', the broadcaster tweeted on Saturday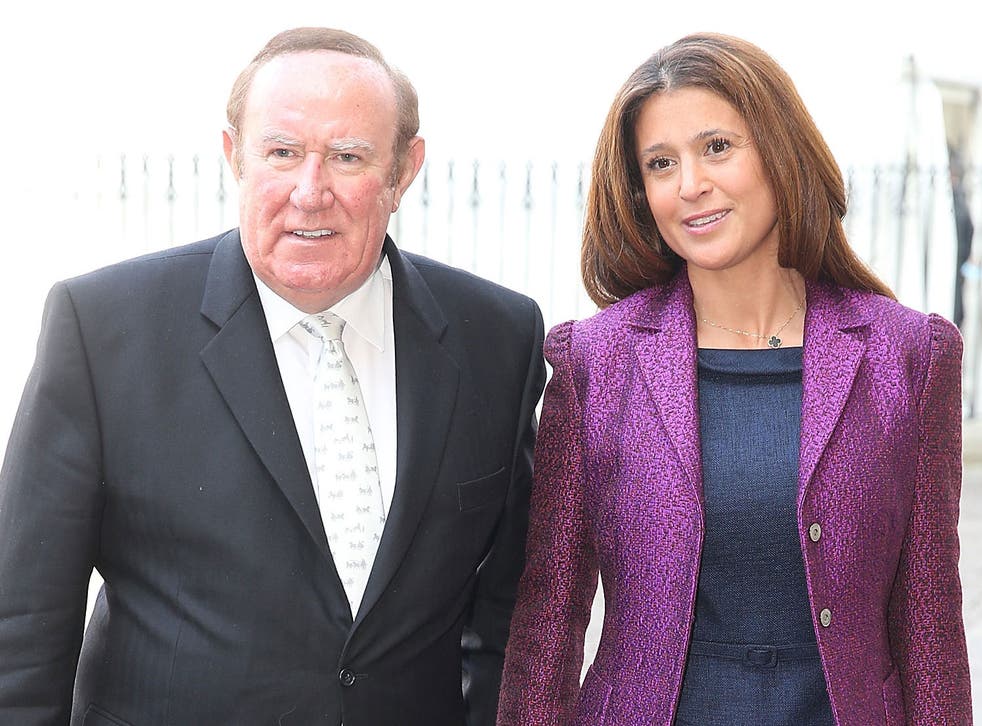 BBC politics presenter Andrew Neil has announced his marriage to Susan Nilsson, a Swedish communications director.
The "secret is out", he wrote on Twitter as he shared photos of their wedding in the French Riviera.
Mr Neil's dog Molly, known for her television appearances on his This Week show, was also there on the happy day.
Announcing his marriage on Twitter, the broadcaster wrote: "Secret is out! So thought y'all might like a picture!
"Married Magonosc, Grasse, August 8th to the Swedish Engineer. Molly the Dog was there too!"
Mr Neil, 66, may have nicknamed his wife because of her position at an engineering firm.
Ms Nilsson, believed to be in her 40s, has been the director of communications at the Waterman Group since October last year after holding several positions in business and consultancy.
Noel Edmunds was among the guests at their wedding, the Daily Mail reported.
Congratulations were flooding in for the couple today from politicians including John Prescott, friends, colleagues and well-wishers.
Mr Neil presents the BBC's Daily Politics, Sunday Politics and This Week shows and chairs the media group that owns The Spectator.
He was also one of the founding members of Sky TV and edited the Sunday Times from 1983 to 1994.
Register for free to continue reading
Registration is a free and easy way to support our truly independent journalism
By registering, you will also enjoy limited access to Premium articles, exclusive newsletters, commenting, and virtual events with our leading journalists
Already have an account? sign in
Register for free to continue reading
Registration is a free and easy way to support our truly independent journalism
By registering, you will also enjoy limited access to Premium articles, exclusive newsletters, commenting, and virtual events with our leading journalists
Already have an account? sign in
Join our new commenting forum
Join thought-provoking conversations, follow other Independent readers and see their replies