Angela Merkel: The quote that sums up why the German Chancellor was named TIME 'Person of the Year'
The magazine said she showed 'moral leadership in a world where it is in short supply'
Victoria Richards
Wednesday 09 December 2015 15:34 Comments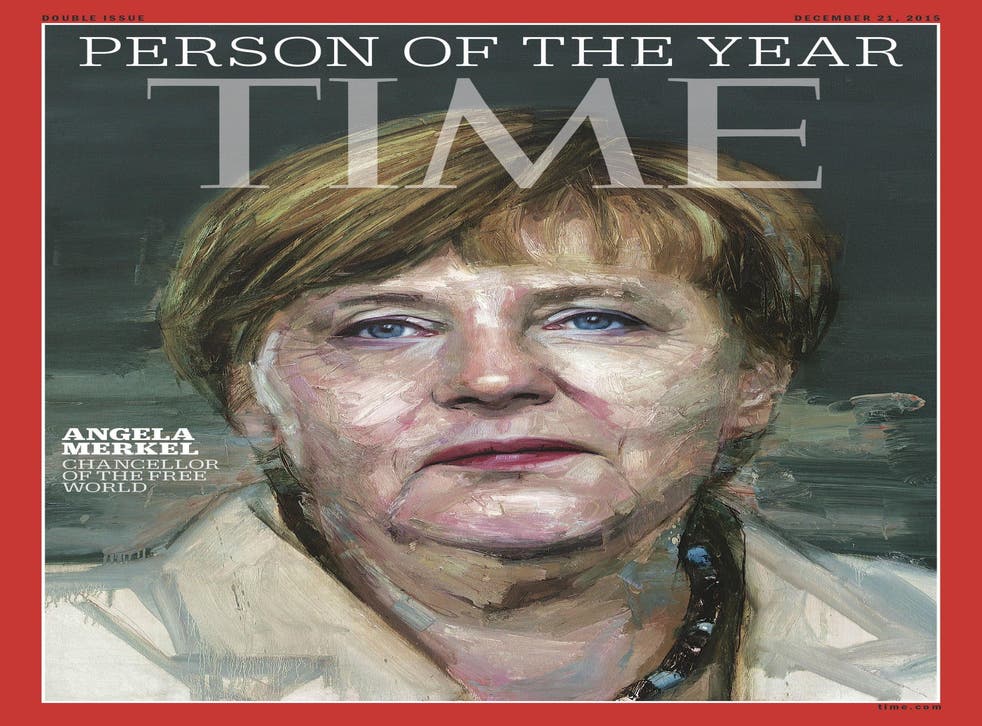 It is perhaps no real surprise that Angela Merkel has been awarded the prestigious title of TIME Magazine's 'Person of the Year'.
The German Chancellor was highlighted for her role in Europe's crises over migration and Greek debt, and praised for her "steadfast moral leadership in a world where it is in short supply".
And if anyone was left wondering as to whether or not she deserves the accolade, the magazine points to this one, powerful statement: "In many regions war and terror prevail. States disintegrate. For many years we have read about this. We have heard about it. We have seen it on TV. But we had not yet sufficiently understood that what happens in Aleppo and Mosul can affect Essen or Stuttgart. We have to face that now."
Ms Merkel spoke powerfully on the need for EU members to act to help refugees from Syria, Iraq and Afghanistan, and has pledged to take in 1 million asylum-seekers by the end of December.
TIME also mentioned Russia's intervention in Ukraine, and quoted Ms Merkel's response to questions over her decision to answer the incursion with economic sanctions rather than military force.
"You know I grew up in the GDR," she told a security conference in Munich in February. "As a 7-year-old child, I saw the Wall being erected.
"No one - although it was a stark violation of international law - believed at the time that one ought to intervene militarily in order to protect citizens of the GDR and whole Eastern bloc of the consequences of that, namely to live in lack of freedom for many, many years.
Shortlist for the Time 2015 Person of the Year

Show all 8
"And I don't actually mind. Because I understand this, because it was a realistic assessment that this would not lead to success."
Isis leader Abu Bakr al-Baghdadi was named runner-up in the diverse competition, and third place went to controversial Republican US presidential candidate, Donald Trump.
Former winners of the title include Hitler, Stalin, Gandhi, Churchill and Nixon. Last year's cover stars were medics fighting the Ebola outbreak in western Africa.
Register for free to continue reading
Registration is a free and easy way to support our truly independent journalism
By registering, you will also enjoy limited access to Premium articles, exclusive newsletters, commenting, and virtual events with our leading journalists
Already have an account? sign in
Join our new commenting forum
Join thought-provoking conversations, follow other Independent readers and see their replies