Angelina Jolie accused of 'disrespecting China's sovereignty' after Ang Lee comment
The actress's interview answer prompts backlash
Ella Alexander
Tuesday 10 June 2014 18:47 Comments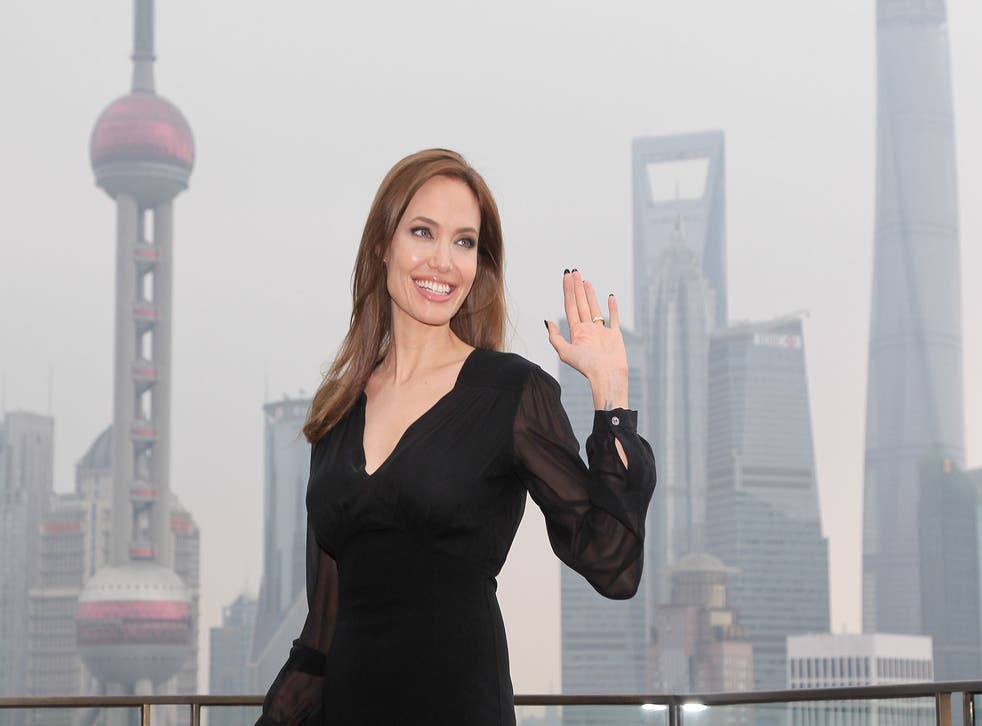 Angelina Jolie became the subject of controversy in China, after she labelled film director Ang Lee Taiwanese, not Chinese, inadvertently embroiling herself in complex cross-Strait relations.
The Maleficent actress was asked at a press conference to name her favourite Chinese director, to which she responded with Lee – who created Brokeback Mountain and Crouching Tiger, Hidden Dragon.
"I am not sure if you consider Ang Lee Chinese, he's Taiwanese but he does many Chinese-language films with many Chinese artists and actors, and I think his works and the actors in his films are the ones I am most familiar with and very fond of," she said.
Lee was born in Pingtung, in southern Taiwan, but Jolie's comment angered some Chinese natives who were offended by the implication that Taiwan and China are separate countries.
In pictures: Launch of international anti-rape summit

Show all 8
"By implying that Taiwan and China are two separate countries, in a moment of excitement, a brilliant woman [Jolie] became a stupid laughing stock," said one Chinese Weibo user.
There has been tension between Taiwan and China since 1949, when Nationalists established a rival government on the island after the Chinese civil war.
It has been independent since then, but China still claims sovereignty. Relations have warmed since 2008 when China-friendly President Ma Ying-jeou took office. However, Taiwan is still seen as a breakaway province.
Some internet users called for a boycott of Jolie's films, with one branding those who continue to watch her work as "traitorous". Another commenter called her a "deranged Taiwan independence supporter".
Jolie is currently in London for a four-day conference held with William Hague, which aims to end sexual violence in conflict.
Register for free to continue reading
Registration is a free and easy way to support our truly independent journalism
By registering, you will also enjoy limited access to Premium articles, exclusive newsletters, commenting, and virtual events with our leading journalists
Already have an account? sign in
Join our new commenting forum
Join thought-provoking conversations, follow other Independent readers and see their replies