Angelina Jolie: How one interview on Brad Pitt changed public perception and established the Jennifer Aniston division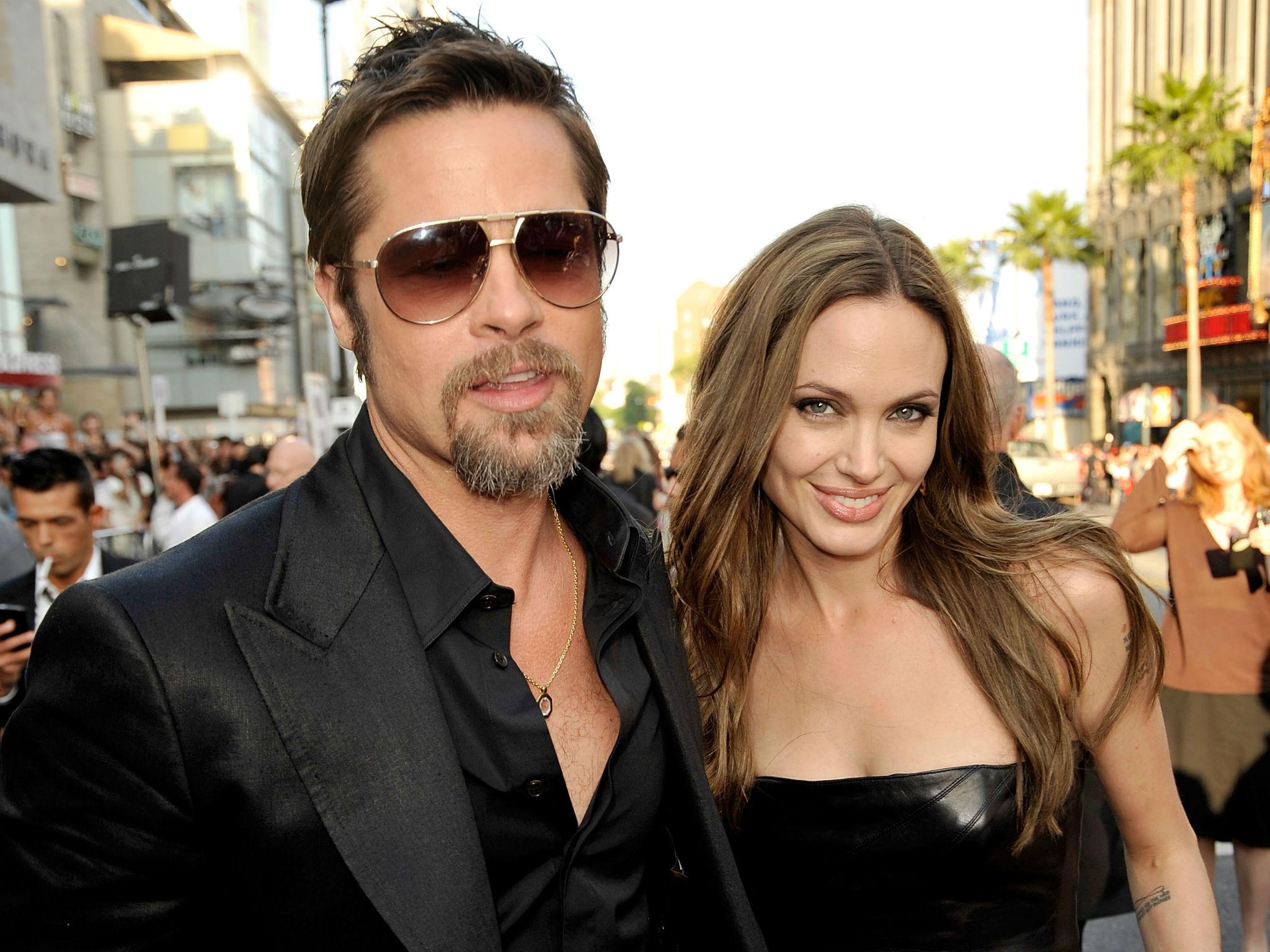 Angelina Jolie and Brad Pitt met on the set of Mr and Mrs Smith in 2004, that much the world knew. But what happened between this meeting and the moment they officially announced their relationship was a period in Hollywood subjected to more scrutiny and speculation than any other.
In an interview with Vogue magazine, Jolie was asked how her and Pitt, who divorced from Jennifer Aniston in 2005, eventually became a couple.
While most would have immediately thrown their guard up at such a question, Jolie instead lowered hers and spoke at length about how they fell in love after meeting on the set of the action film.
Angelina Jolie and Brad Pitt relationship in pictures
Show all 35
This interview would establish the forthcoming tone for the rest of their relationship: first pictures of their children would be sold to magazines and the rights to their wedding secured by Hello! (the seven-figure proceeds of which would go to charity). This transparency and declarations of affection for each other would earn them the moniker Brangelina, Hollywood's golden couple that could and would - in the eyes of their fans, at least - survive the immense pressure of fame.
The interview would also be pivotal in establishing the division between Aniston and Jolie after an unimpressed Aniston reacted in her own Vogue cover story one year later. Many things she did say about Jolie were off the record because she asked for the tape recorder to be switched off, only perpetuating the fascination around them further. But on the record, she branded Jolie's detailed recollections of the way they began to feel towards each other on set"uncool".
Jolie spoke to Vogue in 2007, before their brood expanded from three to six.
"Brad was a huge surprise to me," she explained.
"I think we were both the last two people who were looking for a relationship. I certainly wasn't. I was quite content to be a single mom with Mad. And I didn't know much about exactly where Brad was in his personal life. But it was clear he was with his best friend, someone he loves and respects. And so we were both living, I suppose, very full lives.
George Clooney 'very sorry' to hear of Angelina Jolie, Brad Pitt divorce
"Because of the film we ended up being brought together to do all these crazy things, and I think we found this strange friendship and partnership that kind of just suddenly happened. I think a few months in I realised, God, I can't wait to get to work. Whether it was shooting a scene or arguing about a scene or gun practice or dance class or doing stunts—anything we had to do with each other, we just found a lot of joy in it together and a lot of real teamwork. We just became kind of a pair. And it took until, really, the end of the shoot for us, I think, to realise that it might mean something more than we'd earlier allowed ourselves to believe. And both knowing that the reality of that was a big thing, something that was going to take a lot of serious consideration."
And while from this moment in, the division between Jolie and Aniston was pushed in gossip columns and made the front of T-shirts, Jolie said she would "welcome" talking with Aniston - but it would have to be Aniston's decision to meet. It would appear Aniston did not take her up on this offer, and the rest is history.
Join our commenting forum
Join thought-provoking conversations, follow other Independent readers and see their replies