Angelina Jolie on drugs and vials of blood: 'You're trying to find out who you are'
The actress discusses her tumultuous twenties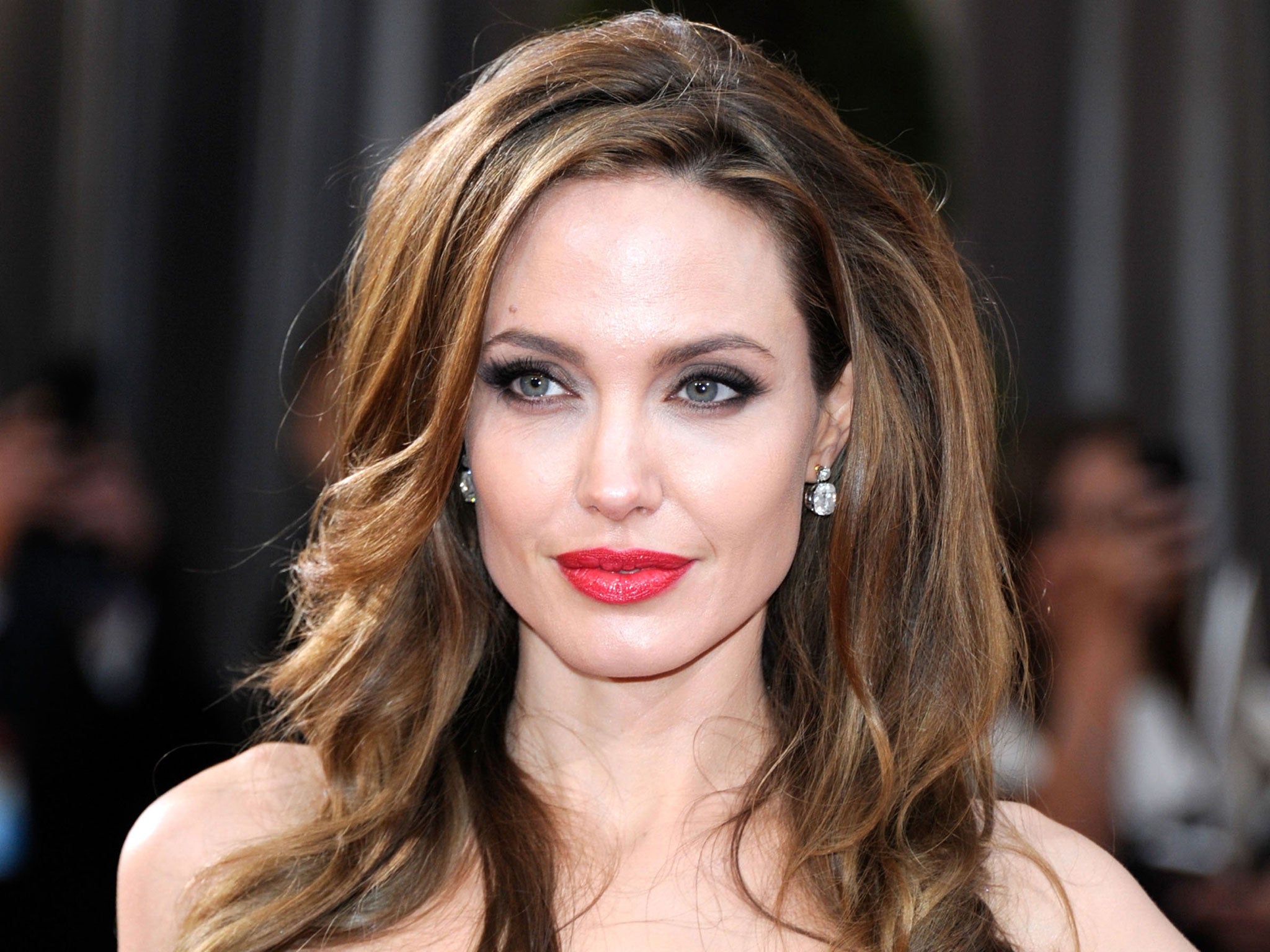 Angelina Jolie's twenties were more eventful than most.
She admitted to having taken "every drug possible", from ecstasy to heroin; she caused uproar on the Oscars red carpet in 2000 by kissing her brother squarely on the lips; and had a growing collection of knives.
Her love life was busy and admirably unconventional – she married her first husband, Jonny Lee Miller, wearing black rubber hotpants and a white T-shirt, upon which she wrote her groom's name in blood.
She had a brief fling with actress Jenny Shimizu, before later marrying Billy Bob Thornton – who was then 20 years older than her. The couple were known for their passionate displays of affection, famously wearing vials of each other's blood around their necks.
But, Jolie – now a married mother of six – says that her wild younger years weren't driven by rebellion, rather a desire to find herself.
"[My twenties are often] misinterpreted as [me] wanting to be rebellious," Jolie told Elle magazine.
"And in fact it wasn't a need to be destructive or rebellious - it's that need to find a full voice, to push open the walls around you. You want to be free. And as you start to feel that you are being corralled into a certain life, you kind of push against it. It may come out very strange, it may be interpreted wrong, but you're trying to find out who you are."
She admits to having a fear of "a life half-lived", which attributed to the way she acted, both then and now.
"I realised that very young - that a life where you don't live to your full potential, or you don't experiment, or you're afraid, or you hesitate, or there are things you know you should do but you just don't get around to them, is a life that I'd be miserable living," she said.
"The only way to feel that I'm on the right path is just to be true to myself, whatever that may be, and that tends to come with stepping out of something that's maybe safe or traditional."
As unexpected as it was to her, Jolie – now a UN Goodwill Ambassador – went onto marry Brad Pitt and have six children. The couple have three adopted children, Maddox, Pax and Zahara, and three children of their own, Shiloh, Knox and Vivienne.
"I never thought I'd have children, I never thought I'd be in love, I never thought I'd meet the right person," Jolie said. "Having come from a broken home, you kind of accept that certain things feel like a fairy tale, and you just don't look for them."
She went onto discuss her relationship with Brad Pitt, which she says is stronger than ever. The couple have been together eight years and got engaged in April 2012.
"You get together and you're two individuals and you feel inspired by each other, you challenge each other, you complement each other, drive each other beautifully crazy," she said.
"After all these years, we have history - and when you have history with somebody, you're friends in such a very real, deep way that there's such a comfort, and an ease, and a deep love that comes from having been through quite a lot together."
Join our commenting forum
Join thought-provoking conversations, follow other Independent readers and see their replies