Angelina Jolie resigns from mine-clearing charity after discovering other trustees paid themselves £500 a day
Jolie was a trustee at The Halo Trust, a charity favoured by Princess Diana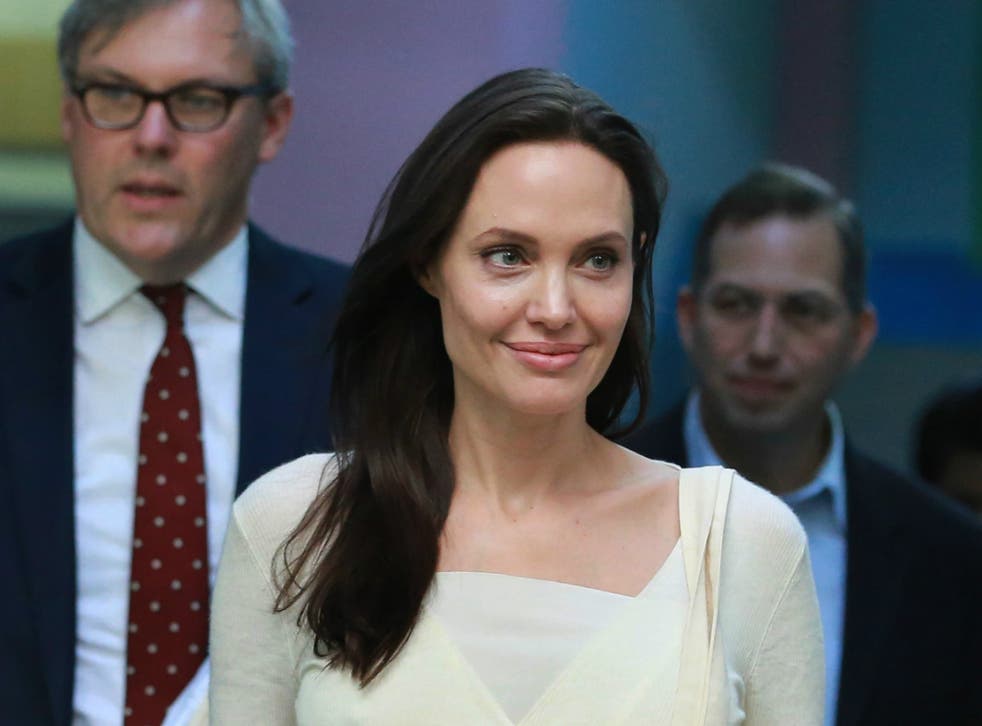 Angelina Jolie resigned from her position as a trustee at a mine-clearing charity made famous by Princess Diana after learning other trustees paid themselves £500 a day, it has been reported.
The Halo Trust operates in 16 countries and aims to clear land of mines and explosive remnants of war.
It was made famous in 1997 when Princess Diana visited an Angolan minefield with the charity to witness the work they did. Prince Harry has subsequently made visits, and served as a patron during the Trust's 25th anniversary appeal.
But The Times reports that Jolie quit last May after being "uncomfortable" with the tens of thousands of pounds that were spent on a review of the charity, which included "structural, renumeration and governance arrangements".
Jolie also raised concerns about the trust's policy of making "significant contributions" towards the boarding school fees of some of the staff's children.
"She left because she was extremely uncomfortable with the actions of the trustees. The main thing was the trustees paying themselves. What she said was, 'If those trustees want to do a review, pay for it yourselves'," a source said.
James Cowan, the trust's chief executive, said that the actress had joined in a unanimous vote in favour of the governance review and said her resignation letter cited "a wish to do other things".
The Independent has reached out to Jolie for comment.
Register for free to continue reading
Registration is a free and easy way to support our truly independent journalism
By registering, you will also enjoy limited access to Premium articles, exclusive newsletters, commenting, and virtual events with our leading journalists
Already have an account? sign in
Register for free to continue reading
Registration is a free and easy way to support our truly independent journalism
By registering, you will also enjoy limited access to Premium articles, exclusive newsletters, commenting, and virtual events with our leading journalists
Already have an account? sign in
Join our new commenting forum
Join thought-provoking conversations, follow other Independent readers and see their replies