Ann Widdecombe criticises British Red Cross for firing volunteer for anti-gay marriage view: 'What happened to freedom of expression?'
The former Shadow Home Secretary said that the decision was an example of censorship, although the charity has said the situation was more complicated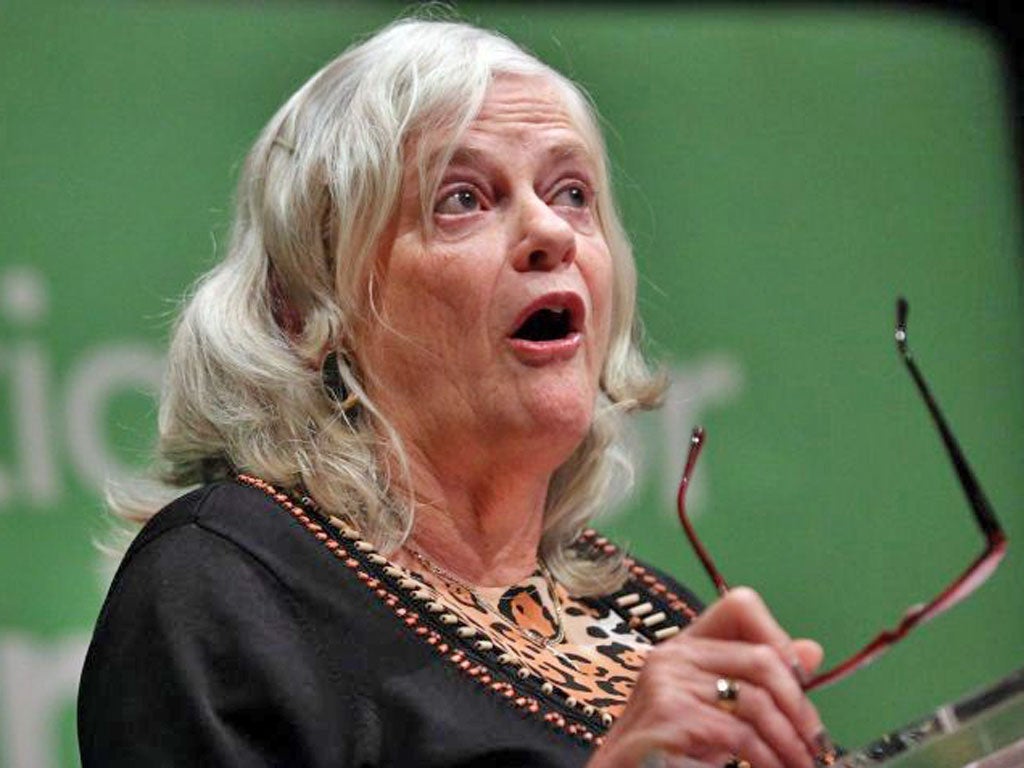 Ann Widdecombe has condemned The British Red Cross for allegedly firing a volunteer for his anti-gay marriage stance and has asked David Cameron to follow her example.
The former Shadow Home Secretary was quick to point out that the issue is the right to freedom of expression, rather than the volunteer's opinion.
British Red Cross has said that its decision to sack Bryan Barkeley was not "taken lightly or without a good cause", and his views on gay marriage were not the reason for his dismissal.
Widdecome asserts that Barkeley, who had volunteered at the charity for 20 years, stood outside Wakefield Cathedral with a banner saying, "No redefinition of marriage". He did not mention The Red Cross, a "supposedly neutral organisation".
"I challenge Mr Cameron to condemn the Red Cross for this decision and if he does not then we must assume that this was the sort of country he wanted all along," wrote Widdecombe in a column for The Express.
"Let us be clear: the issue here is not whether one supports gay marriage or not but whether one should be free to state a position.
In pictures: UK's first gay weddings
Show all 16
"Parliament was given assurance after assurance that freedom of conscience would be respected if the law on marriage was changed. What price those promises now, Mr Cameron?"
Widdecombe has voiced her opinions against the legalisation of gay marriage before, saying that she feels "alienated" by the decision made earlier this year. She argues that as marriage "isn't about two people; it is the basis for the family" and therefore should be kept between a man and a woman.
"Anyway as I share Mr Barkley's views the Red Cross presumably no longer wants my efforts or is it one law for the ordinary volunteers and one for those whose names are useful?" she questioned. "And how will the Red Cross explain this to its Red Crescent arm in Muslim countries?"
The former Conservative MP for Maidstone criticised what she believed was an example of censorship.
"What has happened to the freedom of expression we all once took for granted and when did it become acceptable for employers and charities to censor the views of individuals when pronounced outside the workplace or organisation?" she posed.
"Does anybody remember the days when we fought the Cold War precisely to retain the right to free speech and to dissent from state orthodoxy?"
However, British Red Cross has said that Barkey's dismissal is more complicated than Widdecombe suggests.
"Of course we cannot discuss individual cases in detail but want to make it absolutely clear that the British Red Cross did not dismiss this volunteer specifically because of the views he has on same sex marriage," read a statement from the charity.
"Volunteers have a variety of views on a wide range of topics. The Red Cross respects the right of individuals to hold differing views so long as this does not affect their ability to deliver our services impartially to all who need our help, as enshrined in our fundamental principles.
"Where there are serious concerns that certain attitudes will have – or have had – a negative impact on the way services are delivered to a particular community then the British Red Cross has no option but to act."
Join our commenting forum
Join thought-provoking conversations, follow other Independent readers and see their replies