Anne Meara: US comedian, actor and writer who formed an acclaimed double act with her husband, Jerry Stiller
Married for over 60 years, the couple worked together for almost as long, sailing the glamorous and treacherous waters of American entertainment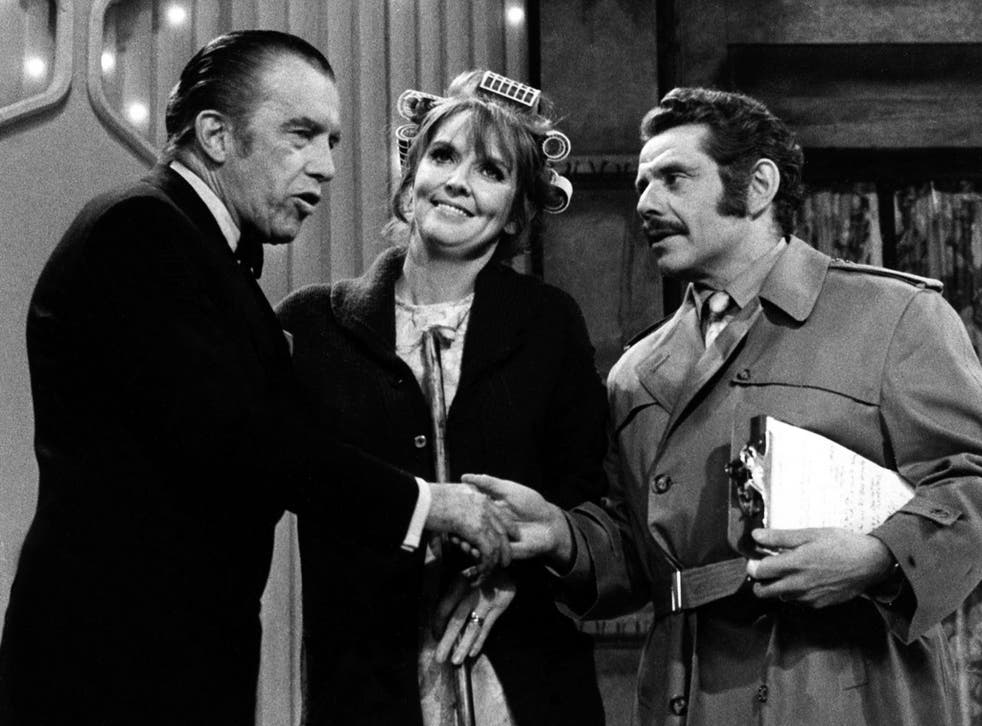 Though overshadowed by her son's popularity in recent years, Ben Stiller's mother, Anne Meara, who has died at the age of 85, had been a bright star in her own right in the overcrowded firmament of show business.
Her lifelong companion, Jerry Stiller, was both her husband and artistic accomplice, their two names even appearing together on the Hollywood Walk of Fame. Married for over 60 years, the couple worked together for almost as long, sailing the glamorous and treacherous waters of American entertainment.
Born in Brooklyn in 1929, Anne Meara was the only daughter of parents of Irish descent. Her mother committed suicide when Meara was 11.
Immediately after the Second World War, when the American century entered its prosperous second half, she started working as an actress after having attended the Dramatic Workshop at The New School in Manhattan. Meara met and began her personal and professional partnership with Stiller in 1953, in the improvisational theatre group Compass Players, which would later morph into The Second City (which is where the future film directors Mike Nichols and Elaine May also took their first steps). The couple became one of the most acclaimed male-female duos in the history of American comedy. After cutting their teeth on the New York nightclub scene in the early Sixties, the pair, who had married in 1954, a year after they met, soon became a national sensation.
Appearances on such programmes as the The Ed Sullivan Show and The Tonight Show Starring Johnny Carson forever consecrated Stiller and Meara – as the pair were known – into the temple of American entertainment. Even when their comedy act was at its peak, though, Meara never stopped acting for the theatre – and would become a playwright herself in the later stages of her life.
Equally comfortable in dramatic roles, which she thought required the same set of skills as the comic ones did, Meara acted in several Shakespeare plays throughout the Fifties. She later appeared in a number of TV series, from Rhoda and Archie Bunker's Place, both broadcast on CBS, to HBO's Sex and the City and Oz. She had made her Broadway debut in 1956 in Turgenev's A Month in the Country, directed by the great Michael Redgrave.
Stiller and Meara's romantic relationship could not help but be the real-life inspiration for some of their sketches. One of their most memorable skits featured a couple who meet up thanks to a computer-dating survey they both did – only to find out how little they have in common.
Though she converted to Judaism after marrying her husband, the couple often played a Catholic woman and a Jewish man, Mary Elizabeth Doyle and Hershey Horowitz, whose only common trait was their love for each other.
In 1975 Meara got her only leading part in a television drama. She played the title role in the legal drama Kate McShane – but although it was something of a critical success, it was cancelled after only two months on air. The end of the Seventies saw the couple focusing more on their individual careers, although they would still occasionally perform together (as a couple they also worked together on commercials).
In 1980 Meara played a teacher in the feature film Fame. That wasn't her only appearance on the big screen; she featured in others, too, most notably her son's directorial debut, Reality Bites (1994). She also had an uncredited part in his Zoolander (2001) and a more prominent one in Night at the Museum (2006).
In 2000 Meara wrote an absurdist play, Down the Garden Paths, apparently inspired by the work of the Argentinian writer Jorge Luis Borges. The play received positive reviews and featured the late Eli Wallach in its cast.
Meara artistically reunited with her husband in 2010 when they started appearing in a series of web videos on Yahoo – "Stiller & Meara" – produced by their son, Ben. The videos featured the couple talking to each other, as well as to the camera, about different things.
Throughout her career, Meara received multiple nominations for both the Emmys and the Tony awards – and she won a Writers Guild Award in 1983 as a co-writer for the TV movie The Other Woman. Meara also guest-starred in the TV series Law & Order: Special Victims Unit in 2004 and 2012.
Meara is survived by her husband, her son and her daughter, Amy, also an actress. All four had appeared together in the 1991 horror flick Highway to Hell.
Celluloid Liberation Front
Anne Meara, actress: born Brooklyn, New York 20 September 1929; married 1954 Jerry Stiller (one son, one daughter); died Manhattan, New York 23 May 2015.
Join our new commenting forum
Join thought-provoking conversations, follow other Independent readers and see their replies