Iggy Azalea threatened with leak of alleged sex tape stills by Anonymous for 'insulting Ferguson protesters and black culture'
The online activists will not release nude photos but are demanding an apology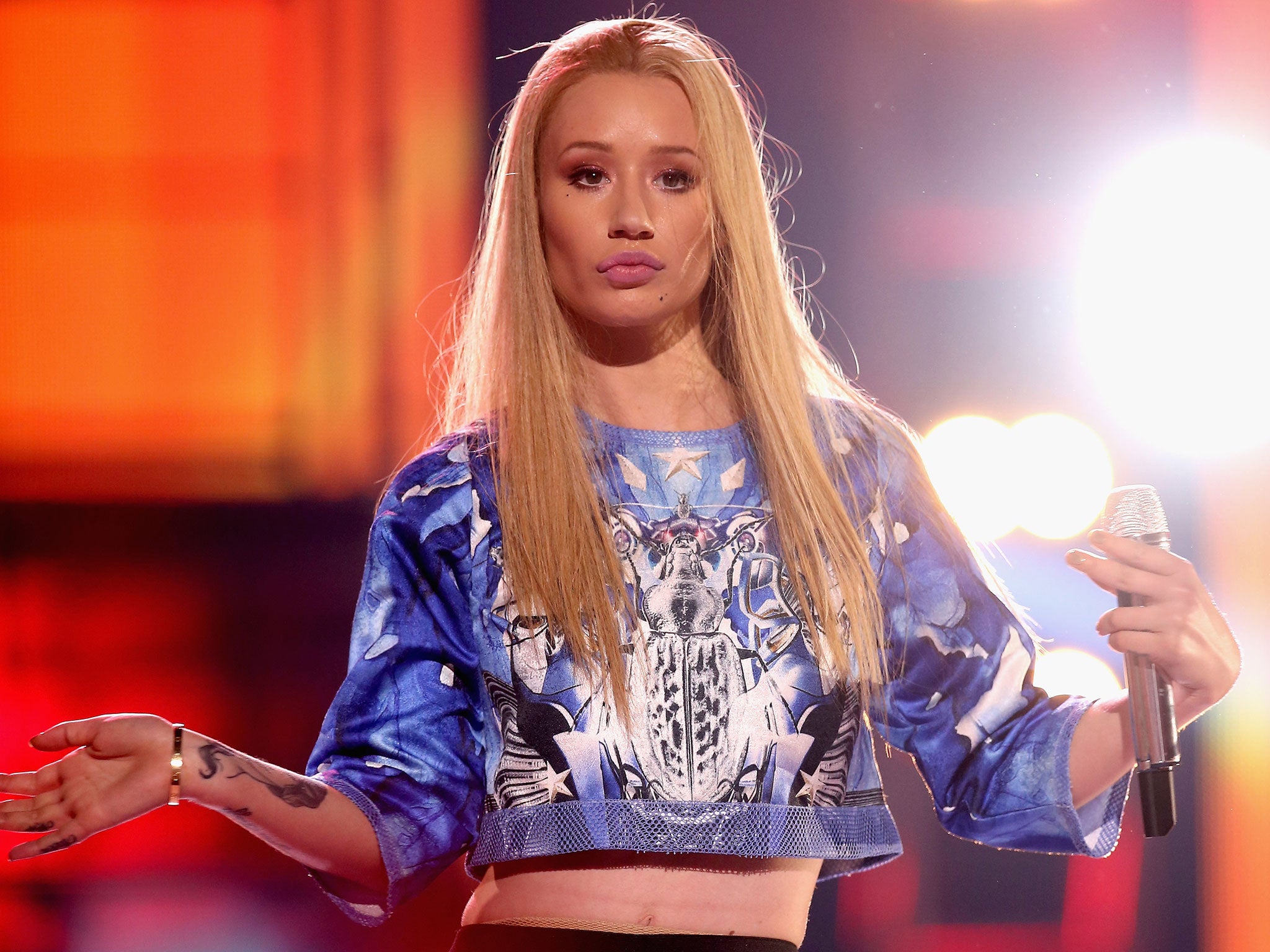 Hackers have threatened to leak photo stills from a sex tape allegedly featuring Australian rapper Iggy Azalea.
Internet activist group Anonymous posted a series of Twitter messages accusing the "Fancy" singer of "misappropriating black culture, insulting peaceful protesters and making light of Eric Garner's death".
Azalea, real name Amethyst Kelly, was recently embroiled in an online feud after fellow rapper Azealia Banks accused her of failing to comment on the New York and Ferguson protests, in which Eric Garner and Michael Brown were shot dead by police.
Azalea responded, attacking Banks' "piss poor attitude", but now Anonymous are demanding an apology for her lack of support of the #blacklivesmatter movement.
"We have so much s**t on you, your scandal would be bigger than Bill Cosby's," one tweet read.
The group initially set Azalea a deadline of 48 hours to apologise but has since confirmed that "there will be no countdown". It is not suggested that Azealia Banks is behind any of the threats.
The alleged sex tape, which ex-boyfriend Maurice Williams claimed to be in possession of earlier this year, will not, however, be leaked as Anonymous says it has "values to live by" .
There is no official confirmation to suggest that a sex tape of Azalea definitely exists, or is in the hands of Anonymous.
Azalea's spokespeople have yet to respond to a request for comment on the hackers' threats.
Last month, Azalea was targeted in a rap lyric by Eminem when he wrote the following lyric about her: "So what's it gon'be? Put that s**t away, Iggy. You don't wanna blow that rape whistle on me. Scream! I love it."
The 24-year-old branded Eminem "an old man threatening young women for entertainment" while British singer Charli XCX labelled him "disgusting".