Archbishop of Canterbury Justin Welby discusses gay rights with Muslim students: 'Who am I to judge them for their sins?'
He spoke to sixth form students at the St Alban's Academy – a Church of England school where 80 per cent of its pupils are Islamic
Jenn Selby
Tuesday 24 February 2015 12:55 Comments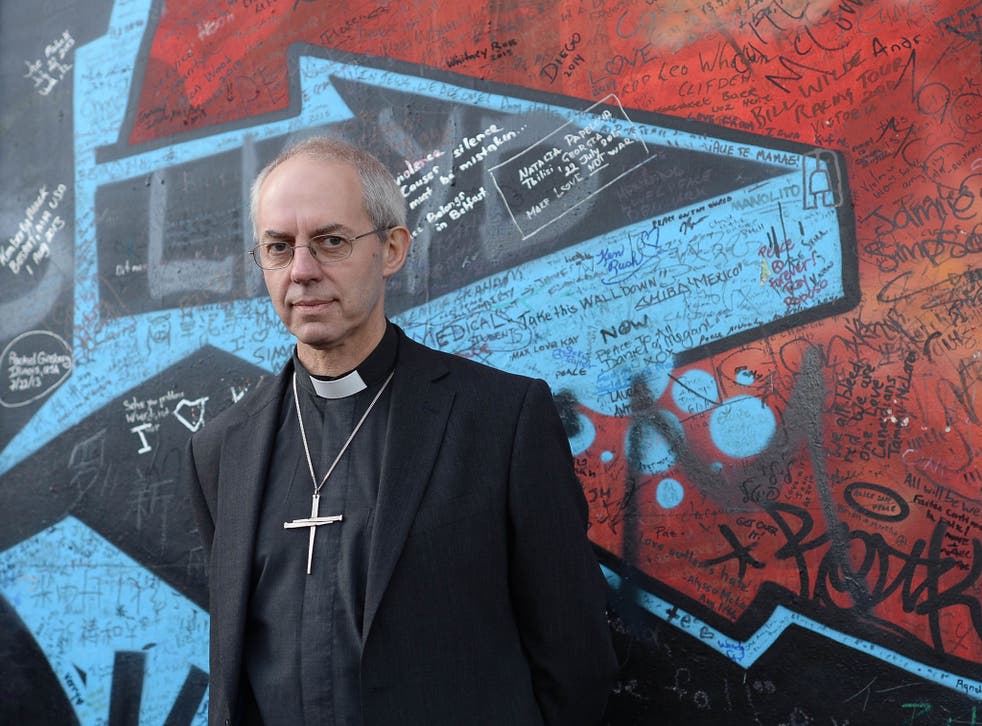 The Archbishop of Canterbury Justin Welby gave a surprising response to students when they grilled him on the subject of homosexuality.
Speaking to sixth formers at the St Alban's Academy in Highgate – a Church of England school where 80 per cent of its pupils are Muslim – he clarified his stance on gay marriage and admitted he "had a lot of gay friends", despite initially struggling with his views on same sex relationships.
"I'm listening very, very closely to try to discern what the spirit of God is trying to tell us," the Mirror quotes the Archbishop as saying.
However, he remains opposed to same sex marriages, which were made legal in England last year.
"Marriage is between one man and one woman for life and sexual activity should be confined to marriage, that's in the Church of England's laws," he continued.
The most important recent coming outs

Show all 17
"I'm equally aware I have a lot of gay friends and I know gay clergy and they are doing incredible work."
The Church of England agreed to let gay clergy in civil partnerships become bishops two years ago, under the assurance that they remain sexually abstinent.
His comments come after Pope Francis said last month that same sex marriage "threatens the family" and "disfigures God's plans for creation".
Elsewhere in the discussion, the Archbishop was asked by one student what he'd do to convert him from Islam to Christianity.
"I am not going to put pressure on you, and I wouldn't expect you to put pressure on me," he responded.
The Archbishop's visit followed reports that the Church of England had been advertising for roles that pay less than the minimum wage.
Register for free to continue reading
Registration is a free and easy way to support our truly independent journalism
By registering, you will also enjoy limited access to Premium articles, exclusive newsletters, commenting, and virtual events with our leading journalists
Already have an account? sign in
Join our new commenting forum
Join thought-provoking conversations, follow other Independent readers and see their replies