Ariel Winter opens up about legal battle with her mother and why she sought emancipation from her
'It has been very sad for me but at the same time it's been much better for me emotionally and physically to be on my own,' says the Modern Family star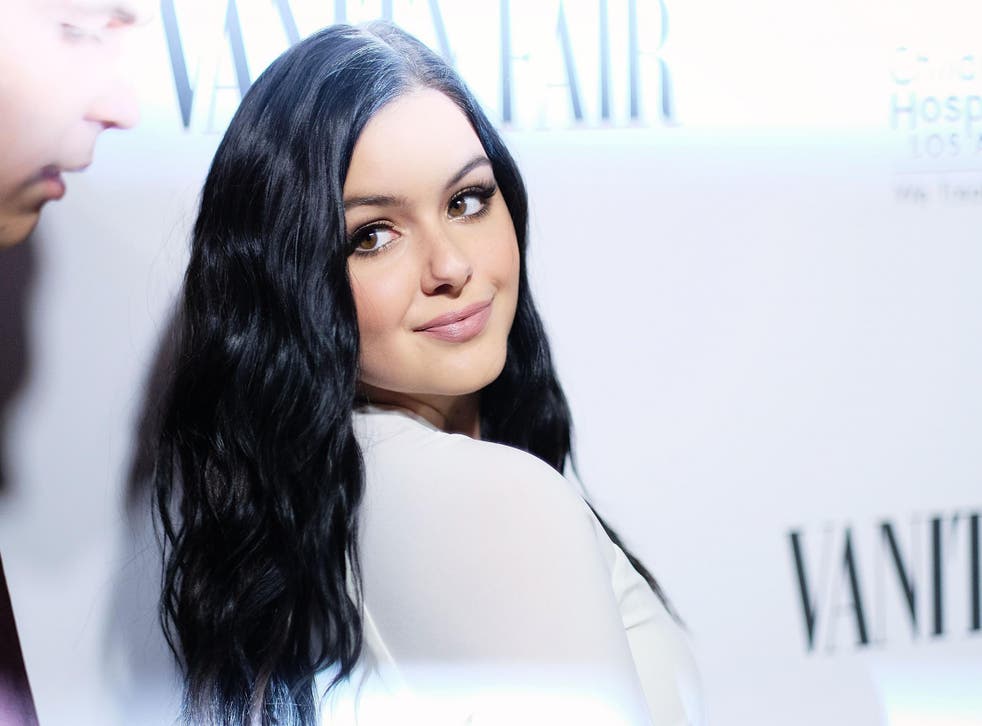 Ariel Winter has spoken candidly about her legal battle with her mother and why she chose to become emancipated from her.
The 18-year-old Modern Family star became an emancipated minor in August of last year in an agreement reached amid allegations that her mother, Chrisoula Workman, was emotionally abusing her.
During an interview on The Ellen DeGeneres Show, Winter explained what it meant to be emancipated in practice. "Nobody controls you anymore," she said. "You handle your own business affairs, your own living arrangements; your own money. Everything is sort of in your own hands."
Nevertheless, the child star's ongoing legal battle to gain freedom from her mother was a prolonged and complex process. "Well actually from [the age of] 14 to 17 it was a legal custody battle," she said. "My sister was granted temporary custody first and then when I was 17 in the beginning of the year she was granted permanent custody. And then to kind of just move forward with the process and end it all together we got me emancipated and I could just handle my own affairs."
People news in pictures

Show all 18
Throughout the legal process, Winter's older sister served as a vital source of support. "She's been the best part of my life. She really is my best friend. She is the most important thing to me," she said. "She's been there for me through absolutely everything. And I just love her so much. I count on her more than anything."
It's worth noting that emancipation cases such as Winter's are relatively unusual because, generally speaking, children can only legally "divorce" their parents if they can afford to financially support themselves. This is because emancipated minors are not legally permitted to buy or rent homes or cars in America. Winter's case was also unusual because it was was supported by both her 37-year-old sister and her father.
Nevertheless, the Los Angeles-born actress acknowledges that growing up without the parental support and influence of a mother was very difficult. "It has been very sad for me, but at the same time it's been much better for me emotionally and physically to be on my own and have a better, safer household and support system."
When probed about why she doesn't have a relationship with her mother, Winter said she preferred not to talk about the reasons. "It's kind of been publicised, but the reason I don't really share that is because I want to give her the same respect that she didn't give to me publically."
Winter's mother appeared on American chat show Dr Phil in 2013 and shared her side of the story. "It just really didn't try to fix anything with me. It just tried to make herself look better and I'm not interested in that. People can make their own judgments," explained Winter.
Register for free to continue reading
Registration is a free and easy way to support our truly independent journalism
By registering, you will also enjoy limited access to Premium articles, exclusive newsletters, commenting, and virtual events with our leading journalists
Already have an account? sign in
Register for free to continue reading
Registration is a free and easy way to support our truly independent journalism
By registering, you will also enjoy limited access to Premium articles, exclusive newsletters, commenting, and virtual events with our leading journalists
Already have an account? sign in
Join our new commenting forum
Join thought-provoking conversations, follow other Independent readers and see their replies