Ashley Graham left 'speechless' after Cheryl Tiegs criticised Sports Illustrated for putting size 16 model on the cover
Tiegs apologised for her comments on Friday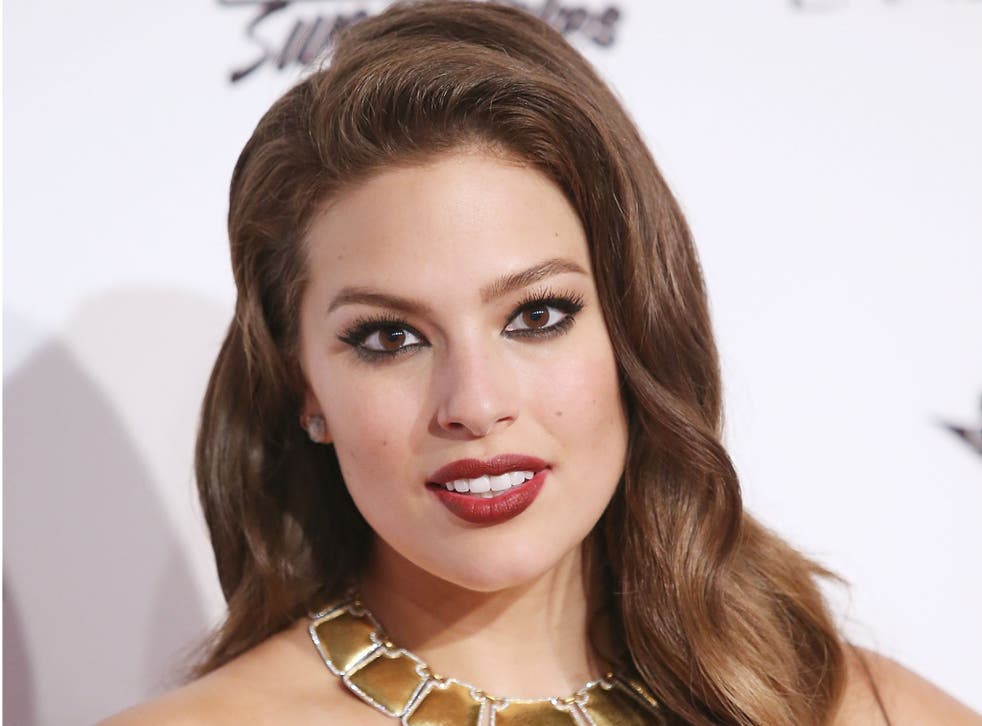 Ashley Graham has said she was left "a little speechless" after hearing Cheryl Tiegs's criticism of Sports Illustrated's decision to put the UK size-16 model on their Swimsuit cover.
Last week, when Teigs was asked what she thought of Graham's groundbreaking cover by E! News, she said: "I don't like that we're talking about full figured women because it's glamourising them because your waist should be smaller than 35 [inches]. That's what Dr Oz. said and I'm sticking to it."
The 68-year-old, who graced the cover several times throughout her modelling career continued: "I don't think it's healthy. Her face is beautiful. Beautiful. But I don't think it's healthy in the long run."
At the Vanity Fair post-Oscar party, Graham was asked about Tiegs' comments by Access Hollywood.
"Oh my goodness," she said, "It's so interesting because Cheryl has been an inspiration because she is a Sports Illustrated girl for so long and I think what this is doing is proving that beauty does come in all shapes and sizes and I applaud Sports Illustrated."

But the body-positivity campaigner said the remarks did leave her "speechless".
"I thought it was an interesting comment and honestly, I was left a little speechless when I heard it but you know Cheryl's beautiful and I wish her the best."
Graham said the two had not had a conversation but if Tiegs reached out to her she wouldn't object, adding: "I'm sure we'd both have a lot to say."
Tiegs apologised on Friday, a day after making the comments, saying she "truly just wants everyone to be healthy and happy". The tweet came after she reportedly shared an initial tweet saying: "To clarify re bodyweight. Being anorexic/bulimic/overweight all connected to health problems. I want all to be as healthy as they can," although this was later deleted.
Graham, along with UFC fighter Ronda Rousey and model Hailey Clauson, was announced as a 2016 cover star for the coveted issue in January. The 28-year-old, who is also a prominent body positivity campaigner became the first woman of her size to appear on the issue.
Register for free to continue reading
Registration is a free and easy way to support our truly independent journalism
By registering, you will also enjoy limited access to Premium articles, exclusive newsletters, commenting, and virtual events with our leading journalists
Already have an account? sign in
Register for free to continue reading
Registration is a free and easy way to support our truly independent journalism
By registering, you will also enjoy limited access to Premium articles, exclusive newsletters, commenting, and virtual events with our leading journalists
Already have an account? sign in
Join our new commenting forum
Join thought-provoking conversations, follow other Independent readers and see their replies