'Ask better questions': Amy Poehler's inspired feminist Golden Globes campaign against the awards show gender divide
The #AskHerMore hashtag raised awareness of the facile questions female celebrities often face when going down the red carpet
Helen Nianias
Monday 12 January 2015 10:42 Comments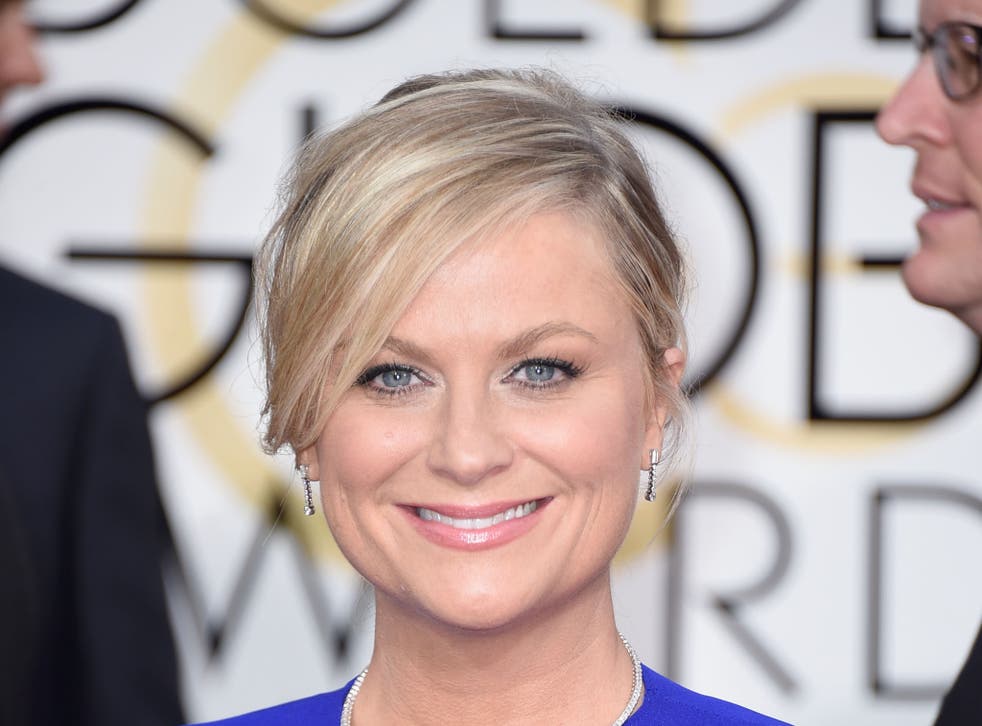 Golden Globes host Amy Poehler highlighted the red-carpet gender gap with the hashtag #AskHerMore.
The Parks and Recreation star last night launched a campaign to put an end to the anodyne and repetitive questions women are asked on the red carpet.
The Twitter page for her group Amy Poehler's Smart Girls, which aims to inspire young women, suggested alternative questions to replace the usual ones about fashion and beauty.
"The #RedCarpet is open and we want the media to #AskHerMore! Let's go beyond 'who are you wearing?' and ask better questions! #GoldenGlobes"
Golden Globes 2015 winners

Show all 15
Suggestions from fans included "what did your character teach you?" and "what else would you like to achieve in your career?" and centred around issues such as a lack of female directors and what positive messages female actors and film-industry figures would give to young women.
An actress who shared Poehler's sentiment on the night was Amy Adams. As she collected her Best Actress award, she thanked the inspiring female talent in the audience.
Adams thanked the "wonderful female role models" for inspiring her four-year-old daughter. She said: "I am so grateful to have all the women in this room," she said. "You speak to her so loudly. She watches everything and she sees everything, and I am just so, so grateful to all of you women in this room."
Register for free to continue reading
Registration is a free and easy way to support our truly independent journalism
By registering, you will also enjoy limited access to Premium articles, exclusive newsletters, commenting, and virtual events with our leading journalists
Already have an account? sign in
Join our new commenting forum
Join thought-provoking conversations, follow other Independent readers and see their replies