Aung San Suu Kyi made angry 'Muslim' comment after tense exchange with BBC presenter Mishal Husain, it is claimed
Burmese leader reportedly angered by questions about anti-Islamic attitudes in the country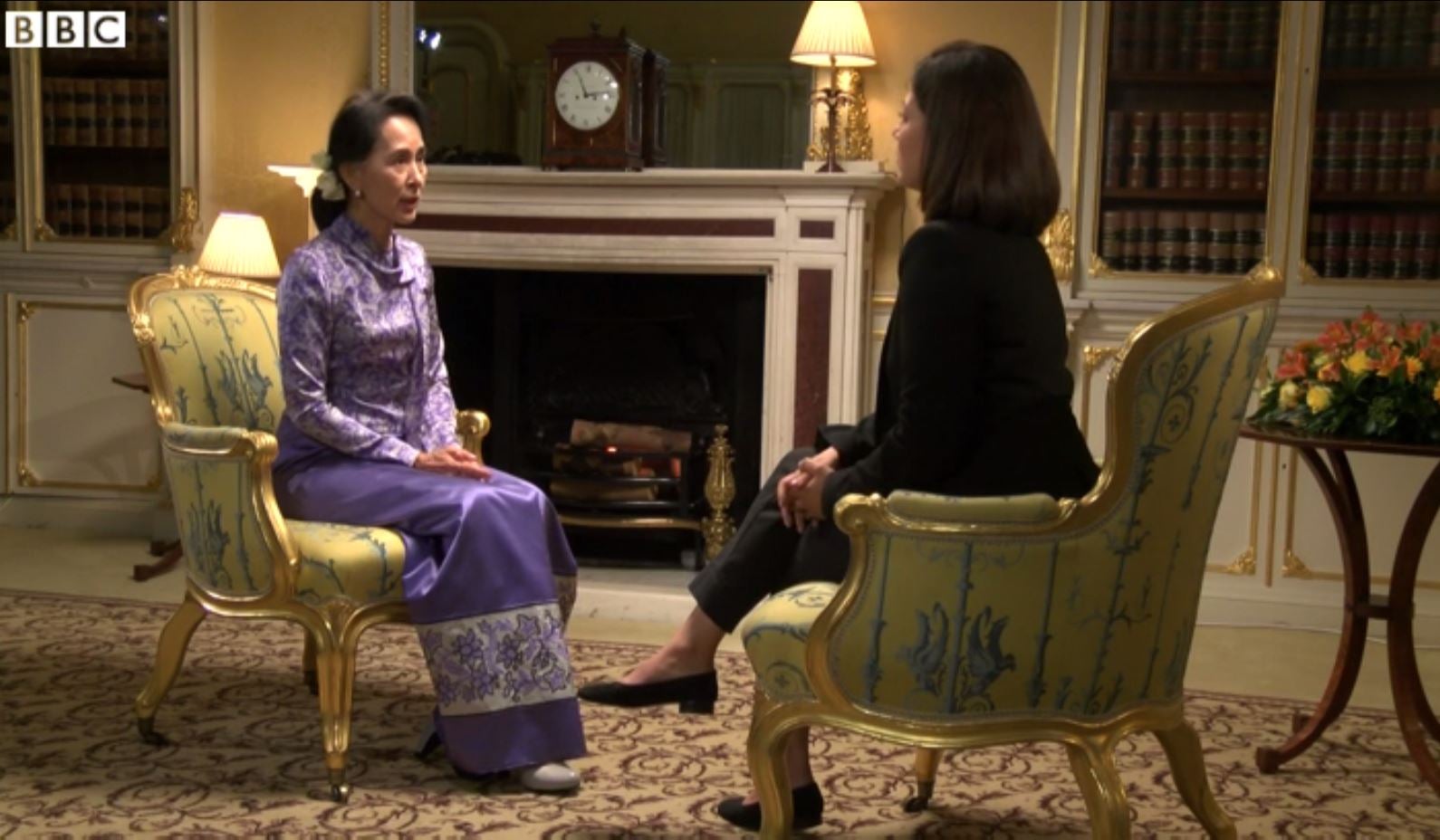 Aung San Suu Kyi lost her cool following a tense interview with BBC presenter Mishal Husain and was heard muttering "no one told me I was going to be interviewed by a Muslim", it has been claimed.
The leader of Burma's National League for Democracy was challenged on anti-Islamic attitudes and violence towards Muslims in Burma, a majority Buddhist nation where Muslims make up just four per cent of the population.
When Husain asked about the plight of Muslims during the 2013 interview, Ms Suu Kyi, who is expected to undertake a formal position in power next month, insisted it did not represent "ethnic cleansing".
"It's a new problem and yet it's linked to old problems as well," she said.
"I would like to make the point that there are many moderate Muslims in Burma who have been well integrated into our society, but these problems arose last year and I think this is due to fear on both sides.
"This is what the world needs to understand; that the fear is not just to the side of the Muslims but on the side of the Buddhists as well."
People news in pictures
Show all 18
Husain pressed her to accept that the "vast majority" of victims of violence had been Muslim.
And according to an excerpt in the book by Peter Popham, The Lady And The Generals: Aung San Suu Kyi And Burma's Struggle For Freedom, Suu Kyi was so incensed about being challenged that she reportedly said off-air: "No one told me I was going to be interviewed by a Muslim."
The Independent has contacted representatives for Husain for comment.
Join our commenting forum
Join thought-provoking conversations, follow other Independent readers and see their replies