Australian minister Barnaby Joyce claims legalising same-sex marriage could damage cattle trading with Asia
Joyce claims countries in south east Asia would see Australia as 'decadent'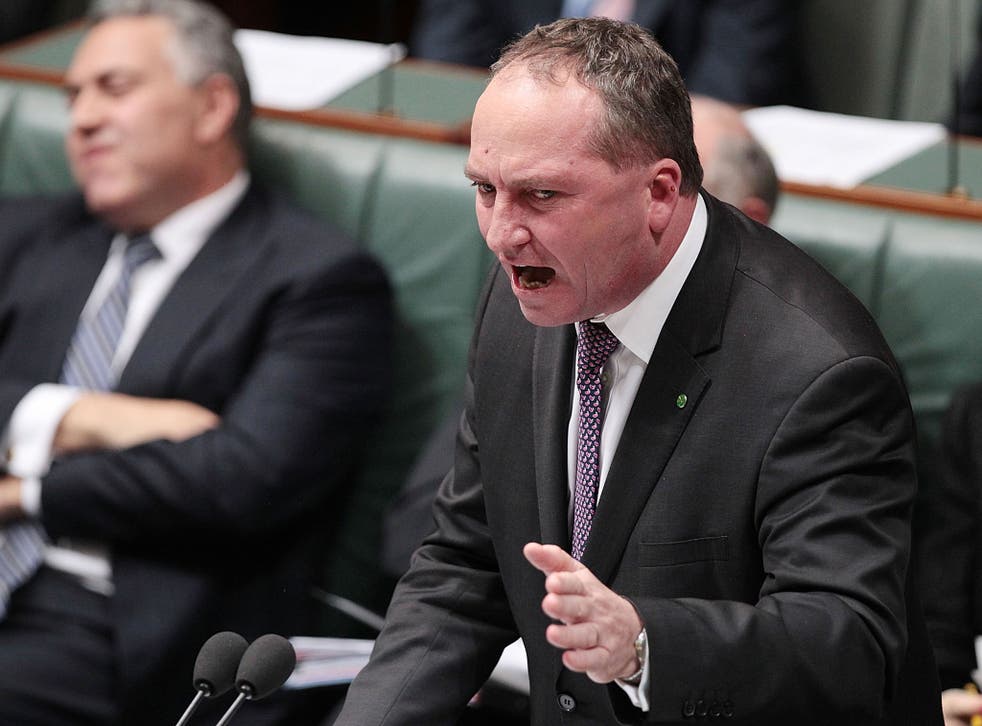 Australia's outspoken agriculture minister Barnaby Joyce has claimed legalising same-sex marriage could damage cattle exports with trading partners in Asia.
Mr Joyce reiterated his stance on marriage equality during an interview with the ABC network, where he said it could cause problems trading with countries where gay marriage is illegal.
"Where we live economically is south-east Asia, that's where our cattle go" he argued.
"When we go there, there are judgments whether you like it or not that are made about us. They see us as decadent."
But when asked whether those countries held the same values as Australia, he was forced to concede "no".
"I just don't think that us going into the parliament, making a definition into something that it's not, solves any problems," he went on. "I think it could actually create problems.
"I don't think if you go and pass the piece of legislation and said that a diamond is a square makes diamonds squares. They're two different things."
Joyce is perhaps better known for telling dogs belonging to Johnny Depp it was time they "b**gered off back to the United States" after they were brought into the country illegally on a private jet.
Australia's Liberal MP Warren Entsch confirmed his plans to introduce a private-members bill to legalise same-sex marriage in the country when Parliament resumes in August. The bill is being co-sponsored by Liberal MP Teresa Gambaro and will be seconded by Labor backbencher Terri Butler.
But the Prime Minister Tony Abbott reaffirmed his opposition to gay marriage and reminded Coalition MPs that it is "rare" for a private member's bill to be voted on.
Register for free to continue reading
Registration is a free and easy way to support our truly independent journalism
By registering, you will also enjoy limited access to Premium articles, exclusive newsletters, commenting, and virtual events with our leading journalists
Already have an account? sign in
Register for free to continue reading
Registration is a free and easy way to support our truly independent journalism
By registering, you will also enjoy limited access to Premium articles, exclusive newsletters, commenting, and virtual events with our leading journalists
Already have an account? sign in
Join our new commenting forum
Join thought-provoking conversations, follow other Independent readers and see their replies