Azealia Banks apologises over Zayn Malik and Skai Jackson comments
'Employing racial/sexual slurs/stereotypes in attempts to make fun of or degrade another person or group is absolutely unacceptable,' Banks says
Maya Oppenheim Comments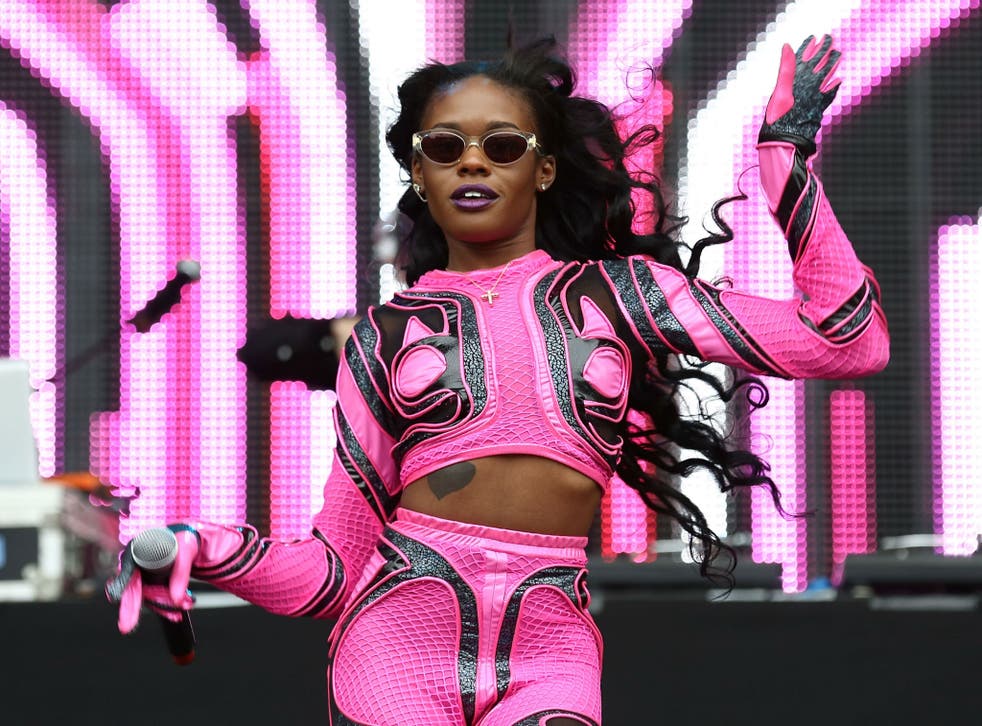 Azealia Banks has apologised for the controversial comments she made earlier this week.
The 24-year-old Harlem-born musician targeted Zayn Malik with a series of homophobic and racist insults in a lengthy tirade on Twitter and attacked 14-year-old Disney actress Skai Jackson.
The inflammatory remarks prompted an unprecedented backlash on social media and Banks was suspended from Twitter. The rapper was also dropped from a headline set at Rinse FM's Born & Bred Festival in East London.
After initially refusing to issue a proper apology, Banks has now posted a letter of apology to her Instagram account.
"Dear World," she writes. "Now that the immediacy of the infamous incident has worn off, I've had some time to decompress & take a more rational assessment of things".
People news in pictures

Show all 18
"I want to extend my sincerest apologies to the world," she goes on to say. "Employing racial/sexual slurs/stereotypes in attempts to make fun of or degrade another person or group is absolutely unacceptable and is not fair or fun for anyone."
"Allowing my anger to get the best of me, I've managed to insult millions of people without reason. And for that I give my deepest apologies," she adds.
Banks attacked Malik in a series of tweets, calling him a "curry scented b***h" and writing, "Imma start calling you punjab you dirty b**ch".
After being told to "simmer down" by Jackson, Banks started to target her too, calling her a "black little b***h" and prompting criticism for advising Skai to have plastic surgery and "grow some hips and start your menses".
In a later Instagram post written today, Banks has also sought to explain her reference to the word curry.
"I personally really enjoy curry and cook with it often," she writes. "I feel compelled to clear the air with curry itself because that's a bridge I don't want to burn. I still want to be able to enjoy it freely without guilt or judgment. (BTW, black peoples traditionally cook with curry too.... Just saying)."
Last week, Banks issued an apology of sorts for those offended by her comments but not those she directed the derogatory remarks at. ""Big apologies to anyone who was offended by any of the things I said. Not sorry I said it. But sorry for the way I made people feel."
"Everyone except the targets of my tirades," she added.
Banks has often been in the public eye for her controversial remarks and public diatribes. Iggy Azalea, Sarah Palin and The Stone Roses are just some of the individuals who have been on the receiving end of her criticism.
A representative for Banks did not immediately respond to request for comment.
Register for free to continue reading
Registration is a free and easy way to support our truly independent journalism
By registering, you will also enjoy limited access to Premium articles, exclusive newsletters, commenting, and virtual events with our leading journalists
Already have an account? sign in
Join our new commenting forum
Join thought-provoking conversations, follow other Independent readers and see their replies