Azealia Banks targets Zayn Malik with 'racist' and 'homophobic' abuse, prompting calls for Twitter to suspend account
The controversial rapper also made a series of derogatory comments about a 14-year-old actress and her mother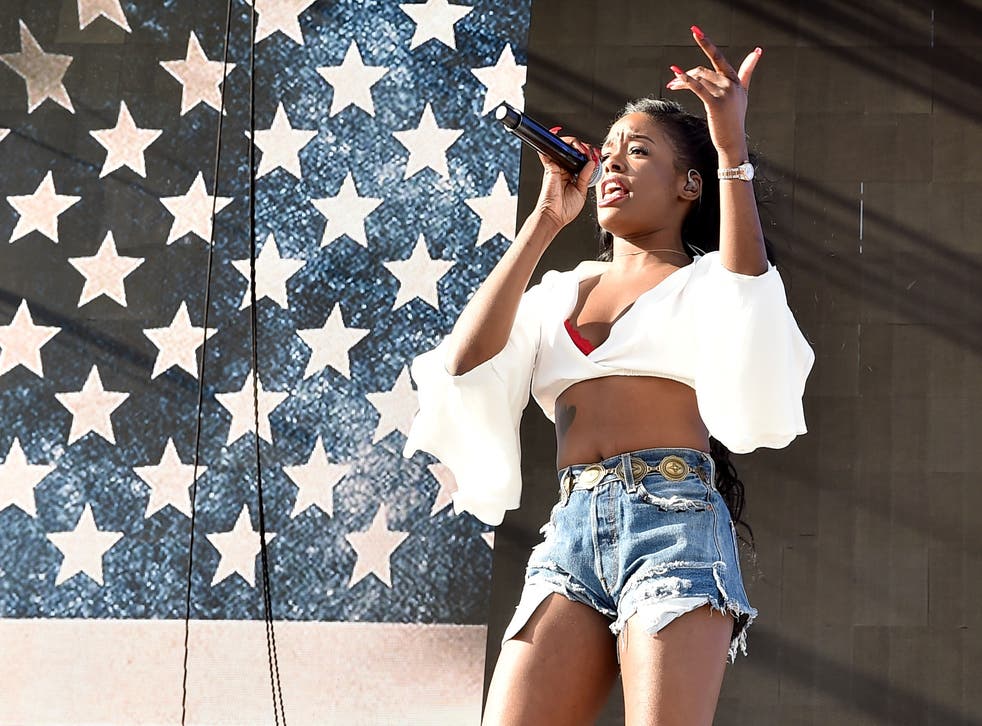 Azealia Banks has targeted Zayn Malik in a vitriolic attack that continued throughout Tuesday night and all the way through until this morning.
The outspoken rapper known for expressing her opinions forthrightly has been accused of homophobia in the past for using derogatory terms to describe gay men. On Tuesday, she launched an offensive tirade that is still ongoing, targeting the singer, her critics and a 14-year-old actress who criticised her comments about Malik.
Her rant began after Banks posted a tweet suggesting Malik's new video was influenced by her work. "Damn Zayn be mood boarding the f**k of out me," she wrote, followed by: "Ok little wyt [sic] kids I def like Zayn and def think he's a cutie pie."
Malik, who is in a relationship with the supermodel Gigi Hadid and featured her in his debut music video, posted two tweets without naming who they were directed at.
Believing them to be directed at her, Banks branded him a "curry scented b***h" in a series of tweets. "Imma start calling you punjab you dirty b**h," she wrote in one.
She then labelled him a "fa***t" in another before sharing a tweet from Capital Breakfast about playing Malik's song "Pillow Talk" on the show. The picture included a picture of Malik and Banks responded by writing: "This is the face he made when capital fm held auditions at the refugee camp for refugees best talent!"
An incredulous Malik replied to the string of insults with just one tweet: "@AZEALIABANKS why you been saying nasty things about me ? I wasn't talking about you lol?"
Zayn Malik's 'Pillowtalk' music video

Show all 8
Her comments were labelled "disgusting", homophobic and racist by appalled tweeters, a number of who are now asking Twitter to suspend her account.
Banks was also challenged by Skai Jackson, a 14-year-old Disney star who urged her to "simmer down" and "go find a career". Banks didn't hold back in her responses to Jackson, calling her a "little black b**tch" and suggesting Malik put her in his music videos and "validate her internet meme status".
She provoked further outrage after advising Skai to have plastic surgery and "grow some hips and start your menses".
Banks has spoken about white supremacy and racism in the music industry on a number of occasions and last year claimed she will never receive a VMA award because she is an opinionated black woman.
A spokesperson for Malik declined to comment.
Register for free to continue reading
Registration is a free and easy way to support our truly independent journalism
By registering, you will also enjoy limited access to Premium articles, exclusive newsletters, commenting, and virtual events with our leading journalists
Already have an account? sign in
Register for free to continue reading
Registration is a free and easy way to support our truly independent journalism
By registering, you will also enjoy limited access to Premium articles, exclusive newsletters, commenting, and virtual events with our leading journalists
Already have an account? sign in
Join our new commenting forum
Join thought-provoking conversations, follow other Independent readers and see their replies