Azealia Banks Twitter account suspended after Zayn Malik attack
The musician has faced a serious backlash for her homophobic and racist tweets
Maya Oppenheim
Thursday 12 May 2016 17:48 Comments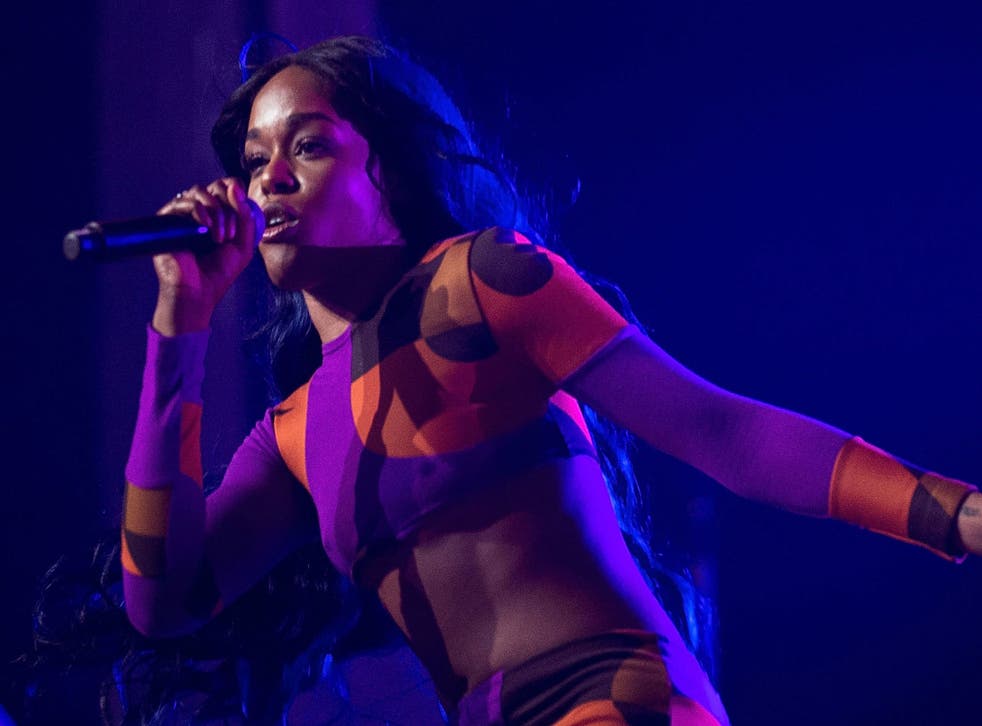 Azealia Banks has been suspended from Twitter following her vitriolic attack on Zayn Malik and a 14-year-old Disney actress.
The 24-year-old Harlem-born musician targeted Malik with a series of homophobic and racist insults in a lengthy tirade on Twitter.
Banks remarks were met with an unprecedented backlash on social media and she chose to delete all of her posts.
In a protracted Twitter rage which lasted the length of Tuesday night, Banks claimed the One Direction star had copied her work for his new video.
"Damn Zayn be mood boarding the f**k of out me," she wrote, followed by, "Ok little wyt [sic] kids I def like Zayn and def think he's a cutie pie."
People news in pictures

Show all 18
Malik posted two tweets but did not name who they were directed at.
Banks assumed they were aimed at her and called him a "curry scented b***h" and "f****t" in a lengthy series of tweets. ""Imma start calling you punjab you dirty b**h," she wrote in one.
After being told to "simmer down" by Disney actress Skai Jackson, Banks insults became directed at her, calling her a "black little b***h". She then prompted criticism for advising Skai to have plastic surgery and "grow some hips and start your menses".
Banks came under fire on social media for her derogatory remarks, with users asking Twitter to suspend her account and accusing her of homophobia and racism.
Banks has since apologised for those offended by her comments but not those she directed the insults at. In a series of now deleted tweets, Banks said, "Big apologies to anyone who was offended by any of the things I said. Not sorry I said it. But sorry for the way I made people feel."
"Everyone except the targets of my tirades," she added.
Banks has frequently been in the limelight for her controversial comments and public tirades against prominent individuals.
A representative for Banks did not immediately respond to request for comment.
Register for free to continue reading
Registration is a free and easy way to support our truly independent journalism
By registering, you will also enjoy limited access to Premium articles, exclusive newsletters, commenting, and virtual events with our leading journalists
Already have an account? sign in
Register for free to continue reading
Registration is a free and easy way to support our truly independent journalism
By registering, you will also enjoy limited access to Premium articles, exclusive newsletters, commenting, and virtual events with our leading journalists
Already have an account? sign in
Join our new commenting forum
Join thought-provoking conversations, follow other Independent readers and see their replies