Azealia Banks apologises for vitriolic attack against Zayn Malik and announces she is keen to collaborate
Banks triggered an unprecedented backlash after she targeted Malik with a series of homophobic and racist insults in May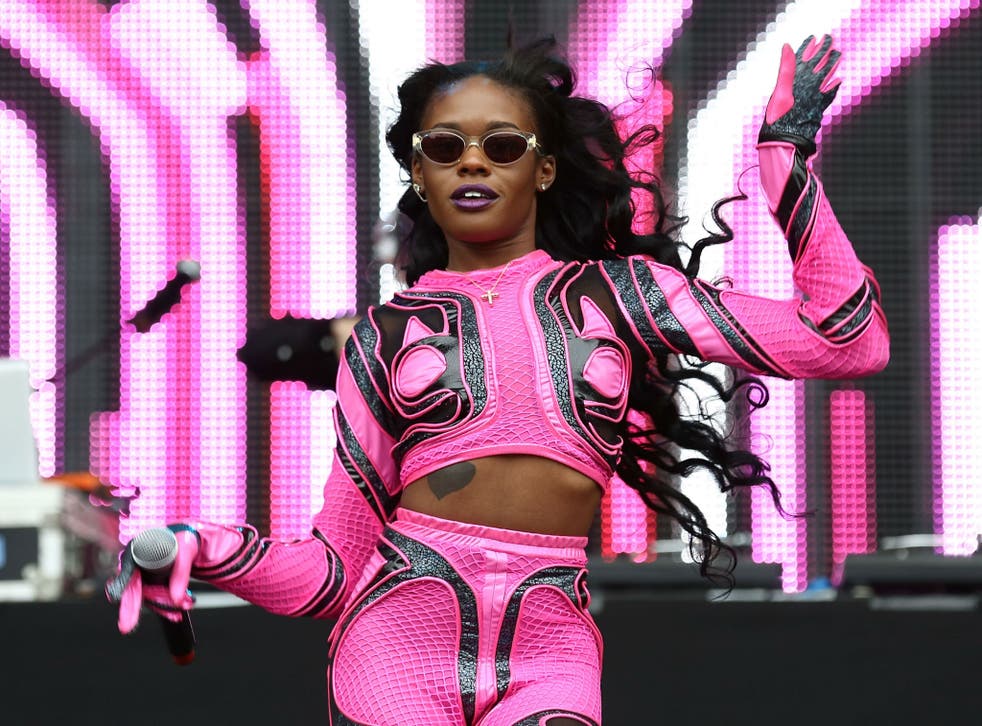 Azealia Banks has issued a grovelling apology for her vitriolic homophobic and racist tirade against Zayn Malik and said she is keen to collaborate with him.
The 25-year-old Harlem-born musician grabbed headlines in May when she targeted Malik with a series of homophobic and racist insults in a lengthy rant on Twitter. Banks attacked Malik in a series of tweets, calling him a "curry scented b***h", writing, "Imma start calling you punjab you dirty b**ch" and labelling him a "fa***t".
The inflammatory remarks triggered an unprecedented backlash on social media and Banks was suspended from Twitter. She was also dropped from a headline slot at Rinse FM's Born & Bred Festival in east London.
World's highest paid DJs

Show all 10
After initially refusing to release a proper apology, Banks apologised for her actions several days after the high-publicised furore. The apology specifically left out Malik and was instead directed at "everyone but the subjects of my tirades".
Banks has now apologised for her comments yet again in an open letter posted on her Instagram account. The rapper explained that recent events had taught her the importance of taking responsibility for her actions.
She said that she had misconstrued one of Malik's tweets as a personal attack and it had prompted her "reckless and unacceptable rant" but she had now learnt to understand that not everything is directed at her.
"The are no words that can fully express how sorry I am," Banks said. "Recent events have taught me the importance of taking responsibility for one's actions".
"As a black woman, in America, I sometimes forget that there are words and comments that hurt other communities," she also said. "At times, I am so consumed by my own struggle, and the struggle of my race, that I forget to consider the hardships other minorities continue to endure."
"Coming from an ethnicity that is largely discriminated against does not warrant a license to use derogatory, abusive terminology nor does it give me the right to make hurtful remarks. I apologise not only to you, Zayn, but to all those I hurt and offended.
"I am not cruel, nor am I heartless or vindictive. There is a lot of love in my heart and there is good in my soul. What I did was wrong and I am committed to becoming a better person."
In an interview with MailOnline, Banks said she was keen to collaborate with Malik and she was a big fan of his music.
"I definitely would love to collaborate with Zayn. From here, I watched the Naughty Boy thing and I have always seen where he's going," she said.
"He's definitely helped him get that sound, that sound that's different but still cool, very relevant but it's different and it's new and special - which is something I think I do very well."
A representative for Malik declined to comment.
Register for free to continue reading
Registration is a free and easy way to support our truly independent journalism
By registering, you will also enjoy limited access to Premium articles, exclusive newsletters, commenting, and virtual events with our leading journalists
Already have an account? sign in
Register for free to continue reading
Registration is a free and easy way to support our truly independent journalism
By registering, you will also enjoy limited access to Premium articles, exclusive newsletters, commenting, and virtual events with our leading journalists
Already have an account? sign in
Join our new commenting forum
Join thought-provoking conversations, follow other Independent readers and see their replies