'Ban Donald Trump' petition: Website crashes after more than 100,000 sign to reject Republican candidate
George Osborne has rejected calls to ban the candidate, instead calling for a 'robust debate' to defeat his 'nonsense'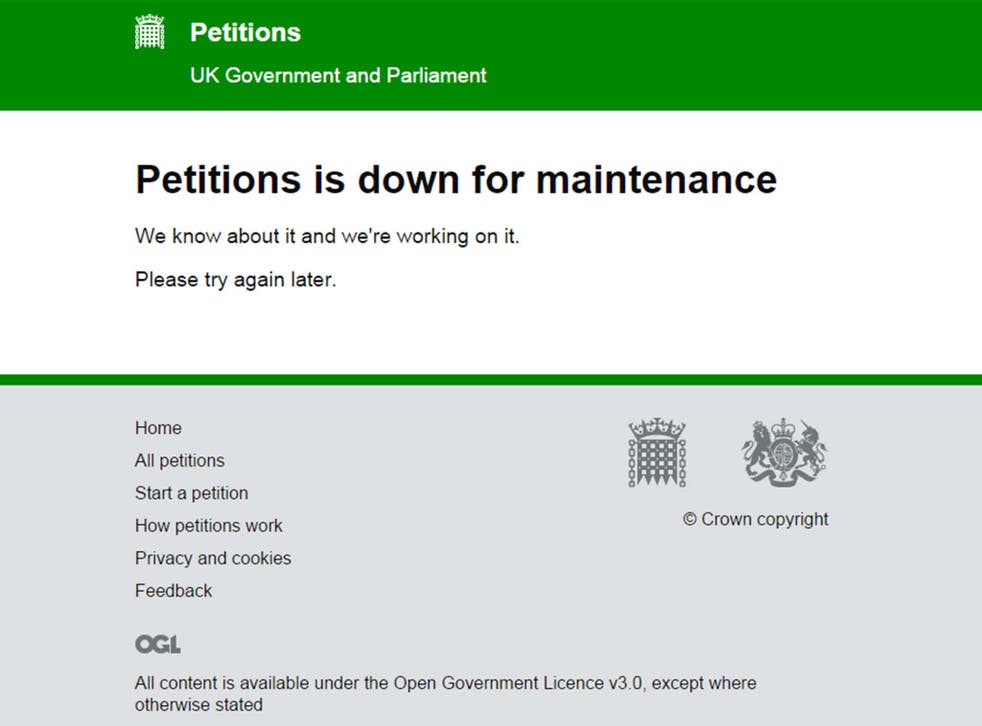 The sheer number of people signing a petition calling for Donald Trump to be denied entry to the UK has crashed the government website.
PetitionParliament.uk was down for around 20 minutes on Wednesday morning shortly after the petition reached 100,000 signatures.
It now stands at over 160,000 with reports claiming as many as four people every second have signed the petition since it was created just 24 hours ago.
The Republican presidential hopeful released a statement on Monday calling for a "complete shutdown" on all Muslim immigration to the US, provoking near-global condemnation and guaranteeing wall-to-wall coverage.
His announcement followed a Monmouth poll that appeared to place rival Republican Ted Cruz ahead of the billionaire for the first time in the race to the White House.
Donald Trump's most controversial quotes

Show all 14
It was followed by a claim parts of London and Paris are "so radicalised" police officers are "afraid for their very lives" when they enter these districts.
British politicians – including David Cameron and London mayor Boris Johnson – have condemned his remarks. But Chancellor George Osborne rejected calls to ban Trump, instead calling for a "robust debate" to defeat his "nonsense".
Trump, who was long written-off by political pundits and observers as a joke candidate, has confounded traditional views as his polling figures continue to rise despite seemingly endless gaffes that would have derailed other candidates' campaigns.
Register for free to continue reading
Registration is a free and easy way to support our truly independent journalism
By registering, you will also enjoy limited access to Premium articles, exclusive newsletters, commenting, and virtual events with our leading journalists
Already have an account? sign in
Register for free to continue reading
Registration is a free and easy way to support our truly independent journalism
By registering, you will also enjoy limited access to Premium articles, exclusive newsletters, commenting, and virtual events with our leading journalists
Already have an account? sign in
Join our new commenting forum
Join thought-provoking conversations, follow other Independent readers and see their replies