The Independent's journalism is supported by our readers. When you purchase through links on our site, we may earn commission.
Barack Obama's first Facebook video addresses climate change challenge
Mr Obama has long been a member of Twitter
Andrew Buncombe
New York
,
Ryan Ramgobin
Tuesday 10 November 2015 16:42 Comments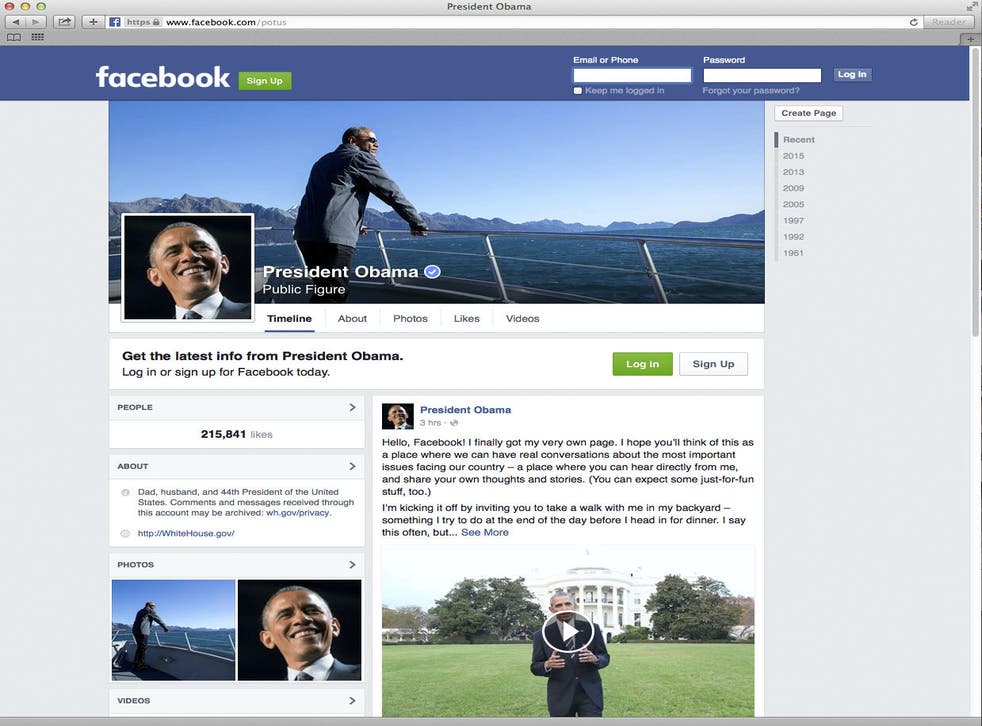 As a first entry for Facebook, it was not bad.
Please help preserve this beautiful planet of ours, declared President Barack Obama, walking around the South Lawn of the White House.
A latecomer to the pleasures and pains of Facebook, Mr Obama declared that he believed it was a place to talk about important issues.
"I hope you'll think of this as a place where we can have real conversations about the most important issues facing our country," read a teaser for the video.
President Obama on Climate Change
Mr Obama has long had a Twitter account, and his political campaigns have run a Facebook page under his name for years. "Barack Obama, politician" is still run by an iteration of that political operation, Organising for Action, the Associated Press reported.
The new page, however, is aimed at casting Mr Obama as a regular guy, not a politician.
In his inaugural video post, Mr Obama gave a small tour of his the grounds, noting he often saw a fox on the grounds, a hawk named Lincoln and other "critters".
He then worked in a plug for his work fighting climate change.
"I'm kicking it off by inviting you to take a walk with me in my backyard - something I try to do at the end of the day before I head in for dinner," he said.
"I want to make sure that the whole world is able to pass onto future generations the God-given beauty of this planet."
Register for free to continue reading
Registration is a free and easy way to support our truly independent journalism
By registering, you will also enjoy limited access to Premium articles, exclusive newsletters, commenting, and virtual events with our leading journalists
Already have an account? sign in
Join our new commenting forum
Join thought-provoking conversations, follow other Independent readers and see their replies