Barack Obama faces 'elitism' claims over $1,000-for-two Hawaiian dinner with Michelle
Commentators say President's choice of venue displays poor judgment
Andrew Buncombe
Monday 05 January 2015 22:44 Comments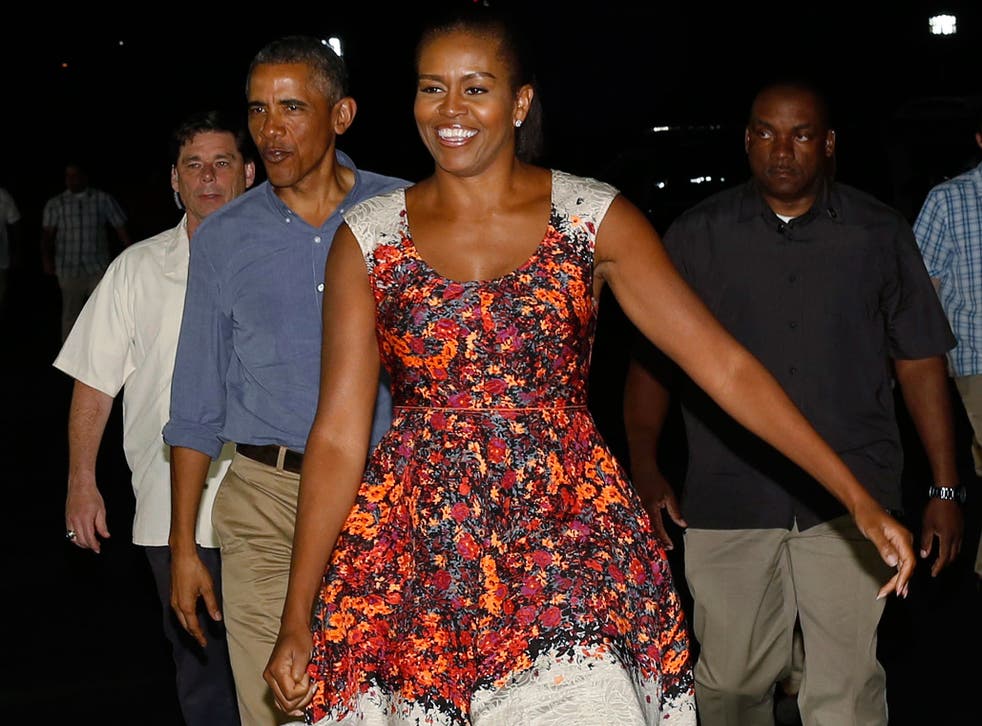 Can you still aspire to be a man of the people if you sit down to a $1,000 per couple dinner?
Discussions along such lines, and variations on it, were sparked over the weekend following revelations that President Barack Obama had sat down to such a meal with his wife, Michelle, towards the end of their 17-day holiday in Hawaii.
There was no suggestion that the Obamas were using public money for their leisurely three-hour meal at Vintage Cave, a restaurant and resort in Honolulu, but there were plenty of critics who claimed the move did not fit well with the president's claim to side with the American middle-classes.
A report in Honolulu Magazine said the Obamas opted for the $295 per head prix-fixe menu and suggested that with expensive pairing wines for the multiple course tasting meal, the total bill could have topped $1,000. Many critics picked up on the fact that Vintage Cave offers memberships to clients that can run up to $500,000.
"At Vintage Cave Honolulu, one can enjoy exceptional food and wine at the hands of gifted masters of the culinary arts," says the restaurant's website. "'Chef's recommendation' commands a gravitas guaranteed to satisfy the most discerning palate. Seasoned sommeliers conduct the process of pairing wine and food with true finesse and style."
A glimpse into the lives of the Obamas... via the White House Flickr account

Show all 10
One of the traditions of the White House journalists who accompany the president wherever he goes – even on holiday – is that reporters take it in turns to file a pool report of events where there appears to be little action. The pool report for the Obamas' visit to Vintage Cave last week notes that the President and the First Lady arrived at the restaurant at 6.45pm and left at 9.42 pm.
Critics of Obama seized on his choice of restaurant and said it displayed a tin ear.
"I don't get it – it is one thing for private citizens (I admire success), but the President of the United States? An elected official? Is this really the message he wants to send Americans," said Fox News anchor Greta Van Susteren. "Dining at a restaurant with exclusive memberships that cost as much as $500,000? Sure he has a right to do it but does it send a bad message to America?"
The restaurant, of course, has been making the most of the publicity. A message posted on twitter, said: "Thank you to the First Couple for joining us last night."
Register for free to continue reading
Registration is a free and easy way to support our truly independent journalism
By registering, you will also enjoy limited access to Premium articles, exclusive newsletters, commenting, and virtual events with our leading journalists
Already have an account? sign in
Join our new commenting forum
Join thought-provoking conversations, follow other Independent readers and see their replies