Barack Obama dances to Drake's Hotline Bling at the White House
'When the POTUS is dabbing with Usher in the middle of the dance floor at the White House, you know you're at the most epic party ever!'
Maya Oppenheim
Sunday 23 October 2016 17:01 Comments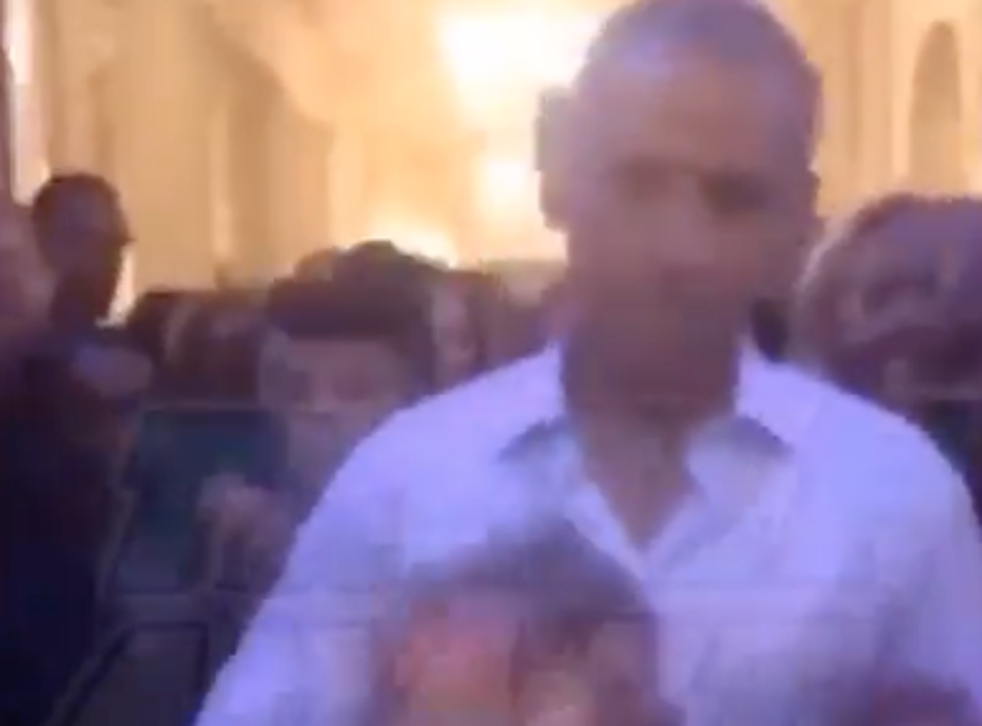 Few songs have spawned as many memes and parodies as the overnight internet sensation that was Drake's "Hotline Bling". The hit single was so influential that everyone from Bernie Sanders to Justin Bieber have re-enacted their own versions of the song.
Now Barack Obama has followed suit at the BET Love and Happiness awards at the White House on Friday.
After the event, the crowd relocated to the dance floor and Mr Obama let his hair down. In a video which appears to be taken by Usher, the President can be glimpsed dancing to "Hotline Bling".
Angie Martinez, an American radio personality, also witnessed the dancing. "In the middle of it all our president ran out to jump in a circle and dance to @champagnepapi w/ his hands in the air. All while a gigantic painting of George Washington hovered over the dance floor," she wrote on Instagram.
James Poyser also said he saw Obama dabbing alongside Usher. "When the POTUS is dabbing with @Usher in the middle of the dance floor at the White House, you KNOW you're at the most epic party ever!!" he wrote.
To be clear, the dab is a dance move, which originates from the Atlanta hip-hop scene in which the dancer simultaneously drops the head while raising an arm and the elbow in a dance. It has been likened to sneezing.
"They'll also be no twerking tonight, at least not by me. I don't know about Usher," Mr Obama quipped in a speech at the event.
"This is the people's house and it ought to reflect the amazing diversity and the imagination and the incredible ingenuity that defines the American people," he also said. "And while much of the music that you'll hear this evening is rooted in the African American experience, it's not just black music, this is an essential part of the American experience. It's a mirror to who we are and a reminder of who we can be".
The BET Awards were established in 2001 by the Black Entertainment Television network to celebrate African Americans and other minorities in music, sports, acting and other parts of the entertainment industry. Friday's show also featured performances from Jill Scott, Usher, the Roots, Bell Biv DeVoe, Janelle Monáe and De La Soul.
Register for free to continue reading
Registration is a free and easy way to support our truly independent journalism
By registering, you will also enjoy limited access to Premium articles, exclusive newsletters, commenting, and virtual events with our leading journalists
Already have an account? sign in
Join our new commenting forum
Join thought-provoking conversations, follow other Independent readers and see their replies