The Obamas deliver their final Christmas message from the White House
The President and First Lady took the opportunity to give their holiday message and reflect on the last eight years in office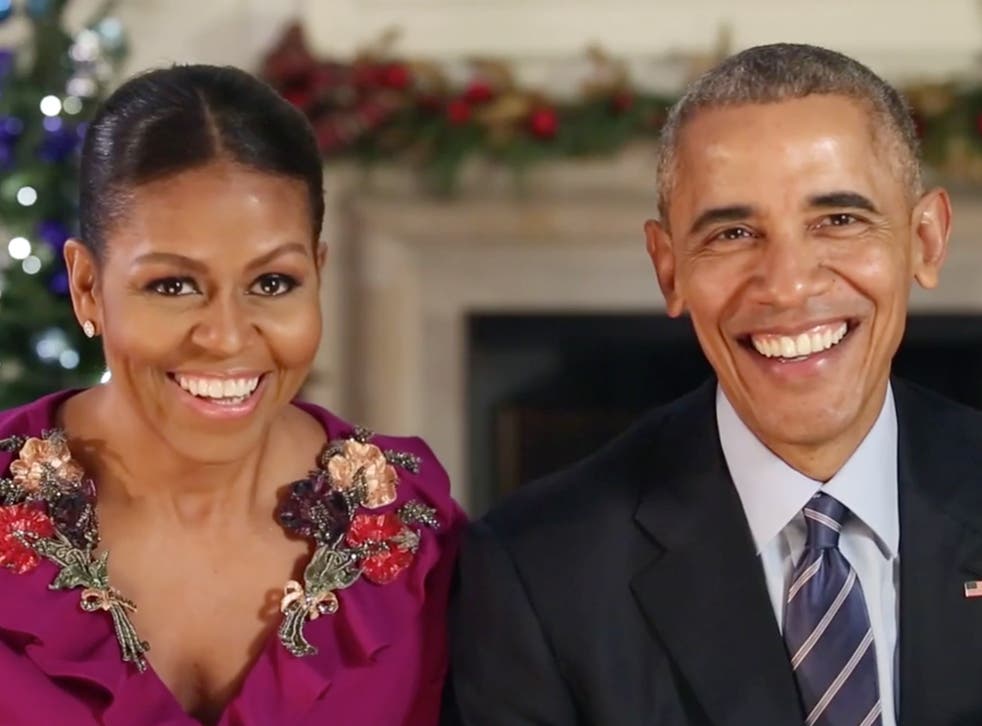 Barack and Michelle Obama delivered their final Christmas message from the White House, where they took the opportunity to commemorate the holiday and reflect on the past eight years in Washington.
The video was a departure from the tense tone coming from the White House as Mr Obama prepares to handover his office to President-elect Donald Trump. Still, the President took the opportunity to tout the progress made while serving as Commander-in-Chief.
"Together, we fought our way back from the worst recession in 80 years, and got unemployment to a nine-year low," he said. "We secured health insurance for another twenty million Americans, and new protections for folks who already had insurance.
"We made America more respected around the world, took on the mantle of leadership in the fight to protect this planet for our kids, and much, much more."
They also highlighted their Christian faith, and how that relates to better serving people of different economic and religious backgrounds.
"Tomorrow, for the final time as the First Family, we will join our fellow Christians around the world to rejoice in the birth of our Saviour," Mr Obama said. "And as we retell His story from that Holy Night, we'll also remember His eternal message – one of boundless love, compassion and hope."
Ms Obama elaborated: "The idea that we are our brother's keeper and our sister's keeper; that we should treat others as we would want to be treated; that we car efor the sick and feed the hungry; welcome the stranger, no matter where they come from or how they practise their faith."
And the Obamas gave thanks for the two terms spent in the White House.
"The greatest gift that Michelle and I have received over the last eight years," Mr Obama said, "has been the honour of serving as your President and First Lady."
Register for free to continue reading
Registration is a free and easy way to support our truly independent journalism
By registering, you will also enjoy limited access to Premium articles, exclusive newsletters, commenting, and virtual events with our leading journalists
Already have an account? sign in
Register for free to continue reading
Registration is a free and easy way to support our truly independent journalism
By registering, you will also enjoy limited access to Premium articles, exclusive newsletters, commenting, and virtual events with our leading journalists
Already have an account? sign in