Barack Obama can't wait to wear his infamous 'mom jeans' when he leaves the White House
The President is looking forward to some downtime when he leaves Pennsylvania Avenue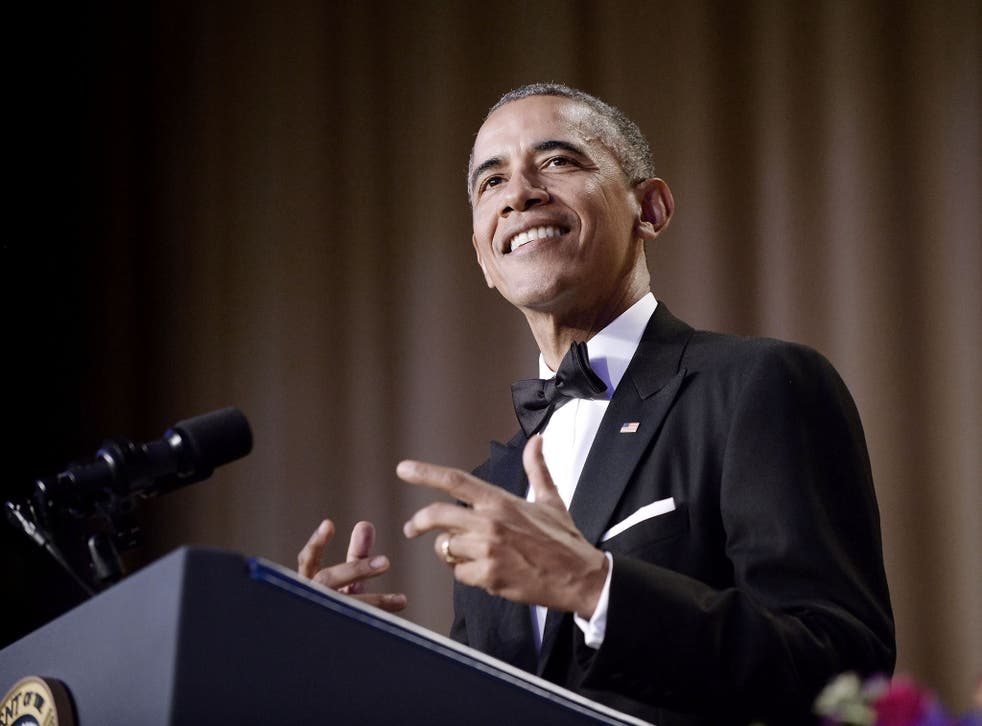 Barack Obama's infamous "mom jeans" have often grabbed headlines. Sported on the campaign trail and at an MLB All Star Game, the loose-fitting, light blue, 80s style jeans have become something of a trademark look for the President.
Speaking at his last ever White House Correspondents' Dinner on Saturday, Obama has yet again made a reference to the fashion staple.
Reflecting upon life after he leaves the White House, the 54-year-old Hawaii-born politician said: "I can wear my mom jeans in peace. I hate these tight jeans."
Barack Obama wins his place in history

Show all 98
But while the comfy jeans might be a personal favourite, his wife, Michelle, is rather less keen. So much so that she decided to dispose of the jeans. "There was also some interest in the jeans I wore that night. But Michelle retired those jeans quite a while back," the President revealed back in May 2014.
But the "mom jeans" weren't the only wisecrack Obama made. He also publicly pondered exactly what it was that Kendall Jenner did for a living.
"She seems like a very nice young woman. I'm not exactly sure what she does," Obama said of the reality TV star turned supermodel. "But I am told that my Twitter mentions are about to go through the roof."
Join our new commenting forum
Join thought-provoking conversations, follow other Independent readers and see their replies