The Independent's journalism is supported by our readers. When you purchase through links on our site, we may earn commission.
Barbie Ferreira: The UK size 16 model making waves in fashion with unretouched pictures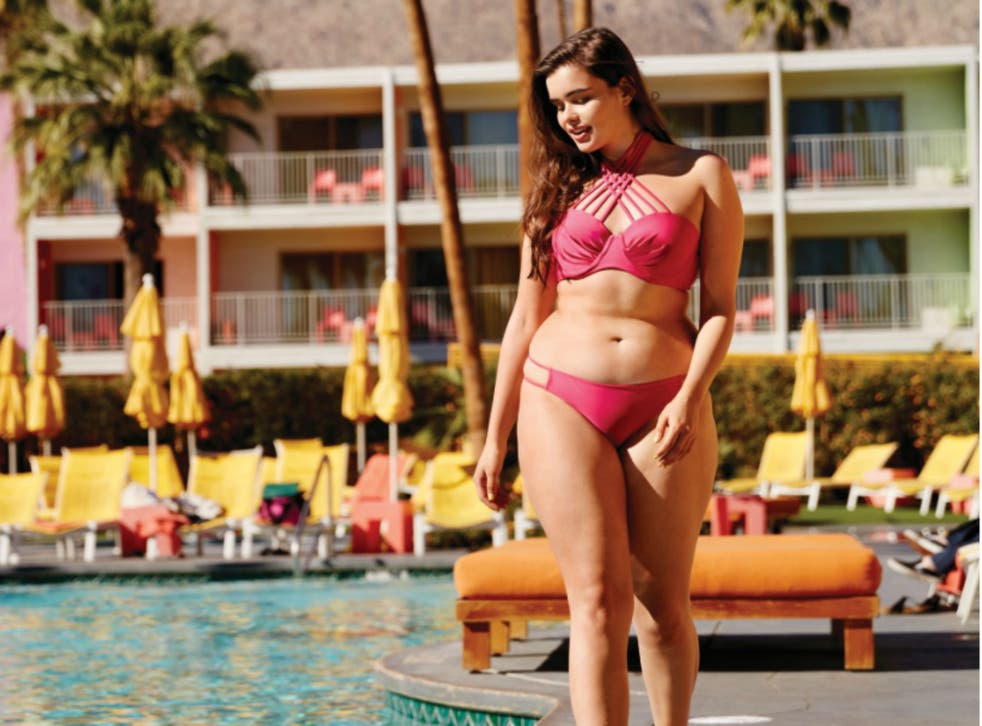 Barbie Ferreira was a major talking point in January after her advert for American Eagle Outfitters' #aeriereal campaign dropped online. Being signed to Wilhelmina Curve and fronting American Apparel campaigns aged just 16 meant she was already a recognisable face, but Ferreira's name became ubiquitous when her un-retouched images went viral.
Ferreira is the US size 12/ UK size 16 model shunning size labels and spreading messages of empowerment for other women. Aged just 19, she has a burgeoning social media following and almost 300,000 Instagram followers who count her as a body positive icon.
She joins a growing number of models propelling the body positivity movement forward, changing the face of fashion and defying the unrealistic expectations perpetuated by heavily retouched images - all while fronting major campaigns.
The Independent spoke to Ferreira about modelling, self-confidence and the consequences of airbrushing for younger generations.
The most important plus-size moments in fashion

Show all 12
You started modelling for a major brand at 16, which is quite young. What kind of effect did that have on you?
I never felt much of the effect of it. I was living in New Jersey at the time, going to high school and working in the mall. I felt it mostly through the internet and it was full of positivity. It gave me a lot of confidence and motivation to do everything I want to do.
I imagine modelling could make a lot of people feel insecure about their body, but you seem really body positive. What has helped you develop and maintain this confidence throughout your teens and as a young adult?
It's not easy, but just reminding myself how worthy I am and not putting so much weight into physical appearance. I don't really listen to the media or anyone's perception of beauty, so it makes me almost immune to silly comments about my body. Of course, I feel insecure a lot of times but it's gotten easier to snap out of it and realise what's making me feel like that.
How important are campaigns ditching airbrushing such as aerieREAL for women, and why?
Airbrushing has sold such a false idea of what a body looks like to the point where people can't tell what's real and what's fake. Models do not look like they do in a magazines 90 per cent of the time because of retouching. Skin folds are taken out, etc. Showing young girls realistically captured bodies in ads lets young girls realise that it's okay to have dimples, stretches, rolls, etc since we're only human.
A number of curvier models are being chosen for mainstream fashion campaigns and curvier bodies are finally being presented as healthy. However, this has taken place alongside campaigns such as Project Harpoon and the Beach Body billboard controversy. Were you encouraged by the furious backlash against both?
I try to focus on the positive strides toward body positivity made in the industry today. A lot of what is out there can give you a false sense of what beauty is, and through campaigns such as Aerie's, tremendous strides are being made toward showing body diversity and will help women accept and love who they are.
What do you think of terms like 'plus size' and 'curvy?' How do you define yourself?
I'm me. I don't like to label myself. My body is curvy, but I am not my body.
You also have a strong social media following, especially on Instagram. How does it feel to be considered a role model and a social media influencer by lots of people aged just 19?
It's a lot of pressure, but I'm glad I have such supportive people following me and being there for me. I like forming connections with people who follow me on social media because they make me feel like everything is worth it.
I've seen you promoting the gender fluid movement as well. Do you identify as gender fluid yourself?
[I] wouldn't consider myself gender fluid. I'm a female and identify as so.
Finally, what's next for you? Any exciting projects?
A few I'm excited for ;)
Aerie is available online at AEO.com/in all three American Eagle Outfitters stores, including Westfield London, Westfield Stratford and Bluewater Kent.
Join our new commenting forum
Join thought-provoking conversations, follow other Independent readers and see their replies