Benedict Cumberbatch is 'distantly related' to Sherlock Holmes author Arthur Conan Doyle, researchers claim
This is not the first time research into the actor's family tree has revealed a curious coincidence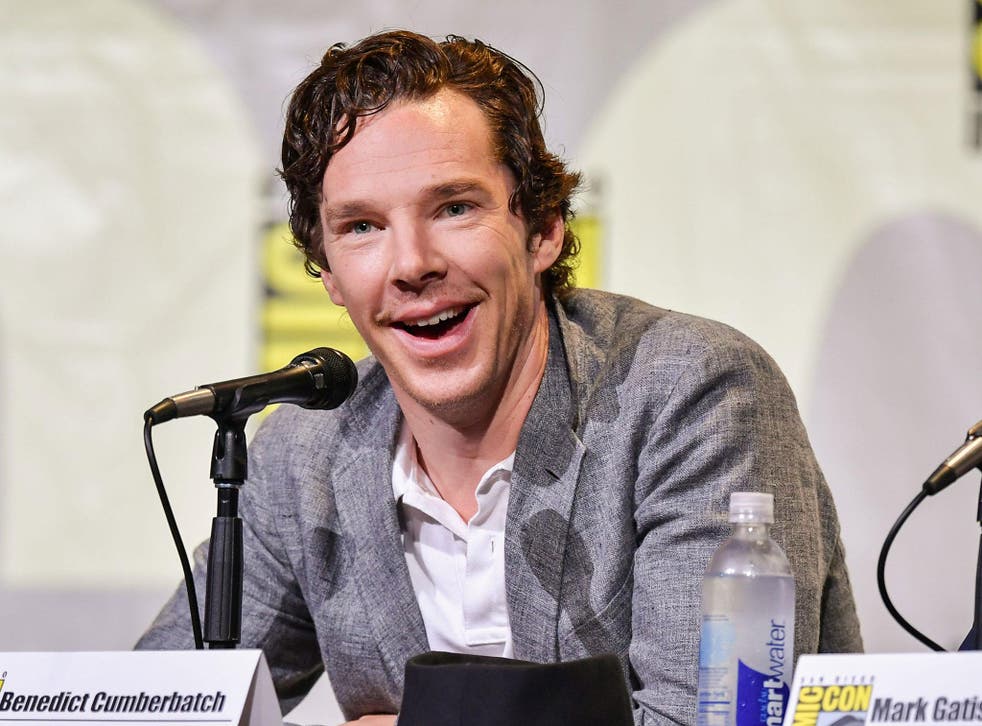 Sherlock actor Benedict Cumberbatch is distantly related to Sir Arthur Conan Doyle who wrote the original books, researchers have claimed.
In a piece of sleuthing Holmes himself might have been proud of, Ancestry.com said it had established that Mr Cumberbatch, 40, and Sir Arthur, who died in 1930, are sixteenth cousins, twice removed.
Their common ancestor was John of Gaunt, duke of Lancaster, fourth son of King Edward III and the father of Henry IV.
John of Gaunt, who died in 1399, was Doyle's 15th-great-grandfather and Cumberbatch's 17th-great-grandfather, according to the website.
Sir Arthur was born in Edinburgh in 1859, and made a living as a doctor as well as being a prolific author.
Like old Harrovian Mr Cumberbatch, he attended private boarding schools as a child – paid for by wealthy relatives after his parents fell on hard times.
This isn't the first time researchers have delved into the history of the Cumberbatch family and discovered a curious coincidence.
The same team of genealogists found the actor was "distantly related" to Bletchley Park codebreaker Alan Turing, who he played in the biopic The Imitation Game.
Sherlock season 4 in pictures

Show all 7
The Cumberbatch family tree came under close media scrutiny after the actor worked on the film Twelve Years a Slave when it was revealed another of his ancestors was involved in the slave-trade in Barbados.
Further scrutiny of the Cumberbatch family tree revealed his third cousin twice removed, Noel Carlisle Rees, was responsible for smuggling thousands of Allied soldiers out of Greece during the Second World War while working for British military intelligence.
A new three-part series of the BBC's enduringly popular Sherlock returns to television screens on Sunday night, with Mr Cumberbatch resuming the role he has played since 2010.
Fans fear this latest series could be the last starring Mr Cumberbatch and co-star Martin Freeman as his sidekick Watson, with both actors enjoying growing profiles in Hollywood after their film work.
When asked about the likelihood of him appearing in another series, Mr Cumberbatch told the Daily Mail: "This new series goes to a place where it will be hard to follow on immediately.
"We never say never on the show, but in the immediate future we all have things we want to crack on with, and we've made something very complete as it is. So I think we'll just have to wait and see."
Join our new commenting forum
Join thought-provoking conversations, follow other Independent readers and see their replies