Benoît Violier: Friend of 'world's best chef' denies he was taken in by £1m wine scam before he died
The 44-year-old chef is reported to have been scammed by a firm who allegedly charged him up to £1.37m for rare wines that never arrived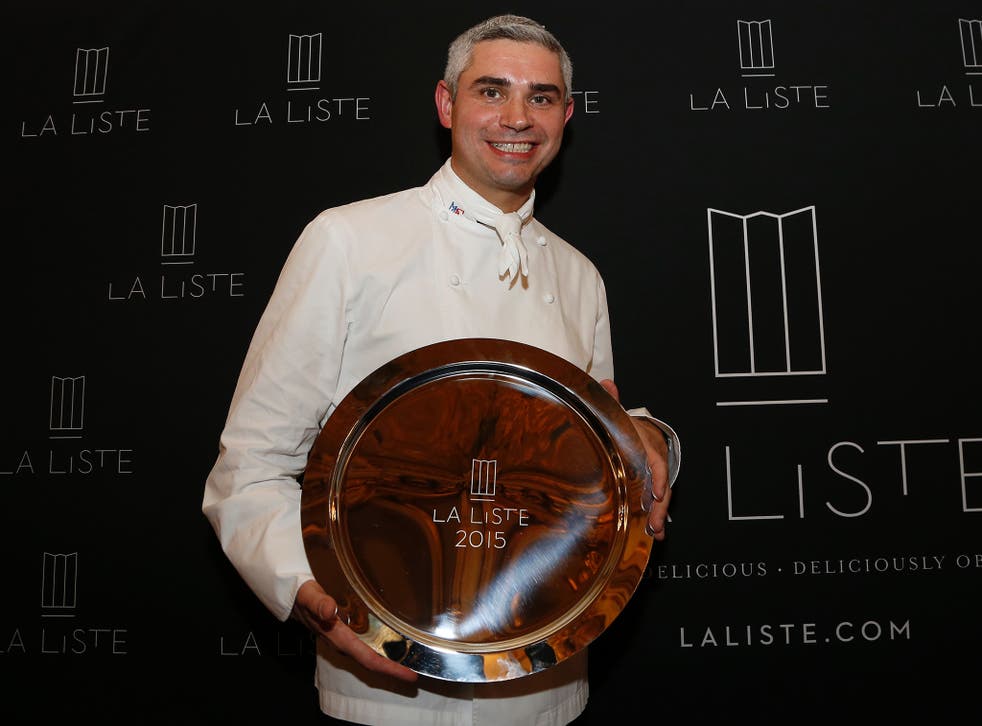 The man described as the world's best chef, Benoit Violier, did not fall victim to a huge wine scam before he apparently took his own life, according to one of his close friends who has disputed reports in the Swiss media that Mr Violier was in serious financial trouble.
The 44-year-old chef is reported to have been taken in by a firm in western Switzerland, who allegedly charged him up to £1.37m for rare wines, including Burgundy and Bordeaux grand crus, before failing to deliver them.
Mr Violier, whose Restaurant de l'Hotel de Ville in Crissier, near Lausanne, was named the top restaurant on the planet and was awarded three Michelin stars, was found with on 31 January. He left no suicide note.
Swiss financial magazine Bilan reported allegations that the company sold the same bottles, ranging in price from £14,000 to £27,500 each, between two and four times to different customers.
Restaurant l'Hotel de Ville suffered losses of between £554,700 and £1.37 million as a result of the alleged Ponzi scheme, Bilan suggested.
But the claim has been denied by André Kudelski, a shareholder in the restaurant and friend of Mr Violier, who told Swiss broadcaster RTS - which uncovered the alleged fraud last year - reports that the restaurant had lost money were "a tissue of lies".
He said: "The restaurant has no issues with the company in the [Bilan] article and did not lose any money.
"The restaurant was absolutely not touched and the Violier family had nothing to do with this affair.
"The restaurant is full. It is better than in any previous year. It is a record year. The restaurant has a very solid financial base."
The company said to be involved, based in Sion in the canton of Valais, was wound up on 30 November last year, the Telegraph reported.
Bilan reported that Private Finance Partners was run by two associates, B and E, and that investigations into the alleged fraud continue. B is reported to have been taken into custody in October last year, and released on bail on 14 January.
The regional prosecutor, Nicolas Dubuis, and B's lawyer, both told Le Temps that Violier's named had not cropped up in the investigation so far.
Mr Violier's restaurant near Lausanne, was named in La Liste – a chart run by the French foreign ministry - as the best of 1,000 in of 48 countries.
The guide was the French Foreign Ministry's answer to the London-based roll of the World's 50 Best Restaurants, though neither list is always seen as impartial.
Join our new commenting forum
Join thought-provoking conversations, follow other Independent readers and see their replies