Bernie Sanders 'furious' over Democratic Party plot to smear him as an atheist
The plan by party officials was revealed after Wikileaks published almost 20,000 hacked emails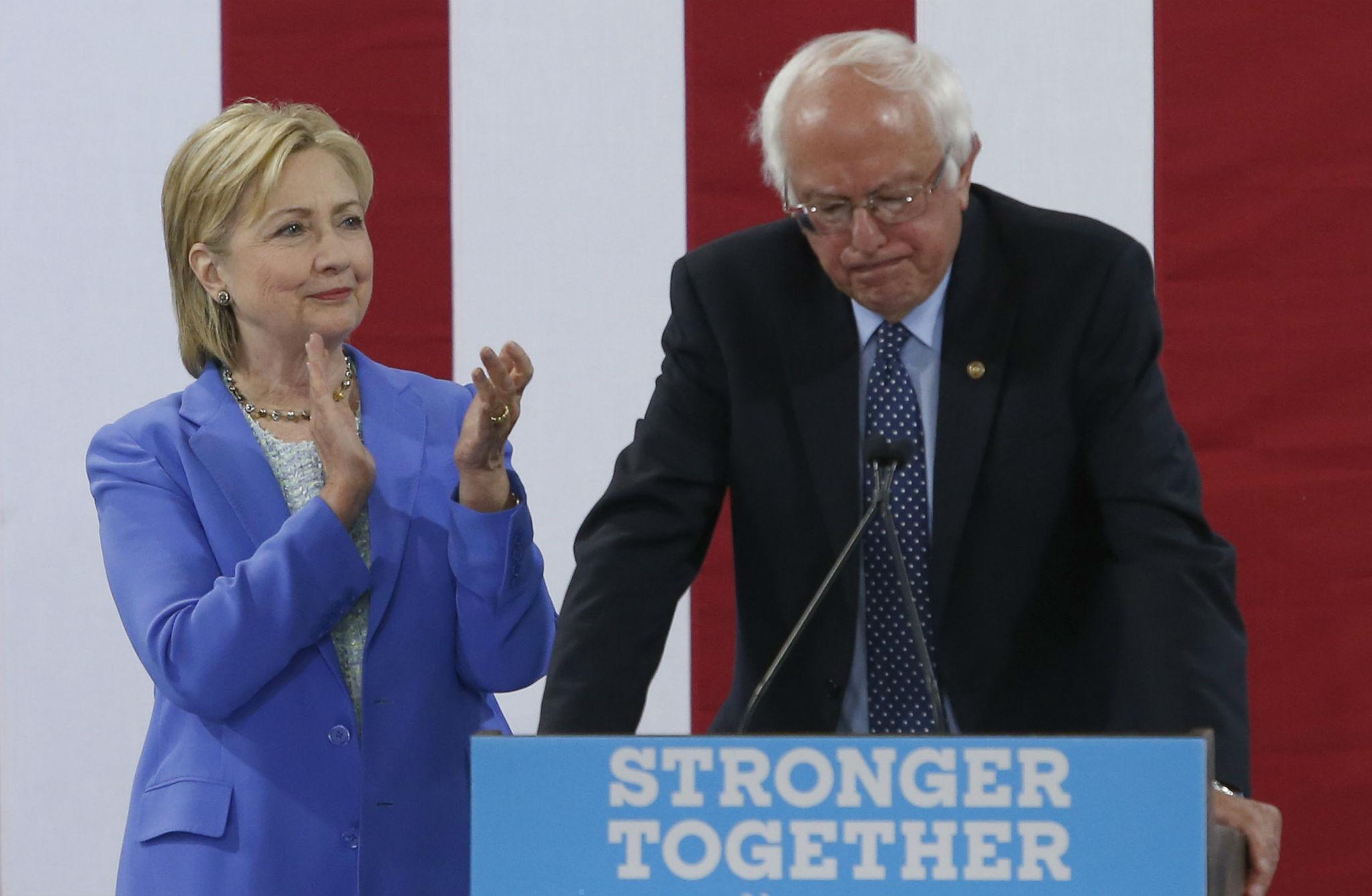 The Democratic party is engulfed in controversy on the eve of its convention after a "furious" Bernie Sanders demanded someone be held accountable for an apparent plot by officials to smear him and promote his rival, Hillary Clinton.
On Friday, the release of more than 20,000 Democratic National Committee (DNC) emails by Wikileaks, revealed a plan by officials to try and smear Mr Sanders as an atheist.
"Nobody has apologised. But this does not come as a surprise to me or my supporters. There is no doubt that the DNC was on Secretary Clinton's campaign from day one," Mr Sanders on Sunday told NBC.
An email from May 2016 and sent from DNC cheif financial officer Brad Marshall, suggested that they should "get someone to ask" Mr Sanders his views on religion,
"It might make no difference, but for KY (Kentucky) and WVA (West Virginia) can we get someone to ask his belief. Does he believe in a God. He had skated on saying he has a Jewish heritage. I think I read he is an atheist," wrote Mr Marshall.
"This could make several points difference with my peeps. My Southern Baptist peeps would draw a big difference between a Jew and an atheist."
The campaign of Mr Sanders, who earlier this month endorsed Ms Clinton, has for months leveled accusations of bias at the DNC and its chairwoman, Debbie Wasserman Schultz. As a result of the controversy, Ms Wasserman Schultz will be prevented from delivering a major speech at the convention, which begins in Philadelphia on Monday, in order to "keep the peace".
Mr Sanders campaign manager, Jeff Weaver, said his team was disappointed by the content of the emails, which appeared to back their claim that staff at the DNC, which is supposed to remain neutral until a candidate is selected, were working to support Ms Clinton. US media has said that the hack of the DNC database was carried out by the Russian government.
"Someone does have to be held accountable," Mr Weaver told ABC News. "We spent 48 hours of public attention worrying about who in the Trump campaign was going to be held responsible for the fact that some lines of Mrs Obama's speech were taken by Mrs Trump. Someone in the DNC needs to be held at least as accountable as the Trump campaign."
Mr Weaver said the emails showed misconduct at the highest level within the party and that he believed there would be more emails leaked, which would reinforce the view that the DNC "had its fingers on the scale".
"Everybody is disappointed that much of what we felt was happening at the DNC was in fact happening, that you had, in this case, a clear example of the DNC taking sides and looking to place negative information into the political process," he said. "We have an electoral process. The DNC, by its charter, is required to be neutral among the candidates. Clearly it was not."
Mr Sanders said despite the controversy, he remained committed to beating Donald Trump. "We have to elect Secretary Clinton, she is a far superior candidate on every issue," he added on Sunday.
The email dump comes at a crucial time, just days before the party's national convention in Philadelphia, with thousands of delegates representing both campaigns gathering from across the country. Mr Weaver said he was worried the news could disrupt the goals of the convention.
Bernie Sanders endorses Hillary Clinton
While Ms Clinton is set to officially receive the party's nomination, there is concern among some members that she does not generate the excitement that Mr Sanders did during the campaign.
Many observers believe it will be essential for him to campaign for her, if the students and young people who turned out in droves to see him are to be persuaded to vote for her.
The Republican nominee, Donald Trump, said on Twitter: "Leaked e-mails of DNC show plans to destroy Bernie Sanders. Mock his heritage and much more. On-line from Wikileaks, really vicious. RIGGED."
Over the weekend, representatives for the campaigns of Ms Clinton and Mr Sanders met to discuss issues regarding the role in primary election process of superdelegates – party officials who are not bound to back any particular candidate. Mr Sanders reportedly lost a string of efforts aimed at overhauling or eliminating the superdelegate system.
Mr Sanders has said of his Jewish heritage: "I'm very proud of being Jewish. And that's an essential part of who I am as a human being."
Yet in an interview with reporters earlier this year he downplayed what that Jewish heritage meant on the campaign trail and declined to say whether he believed in God.
The DNC has not commented on the controversy. Yet, over ther weekend Mr Marshall apologised on Facebook, saying: "I deeply regret that my insensitive, emotional emails would cause embarrassment to the DNC, the Chairwoman, and all of the staffers who worked hard to make the primary a fair and open process."
Join our commenting forum
Join thought-provoking conversations, follow other Independent readers and see their replies