The Independent's journalism is supported by our readers. When you purchase through links on our site, we may earn commission.
Beyoncé thanks New York Times journalist who wrote about significance of 'Formation' for 'understanding my heart'
Jenny Wortham said the video was 'about the entirety of the black experience in America in 2016'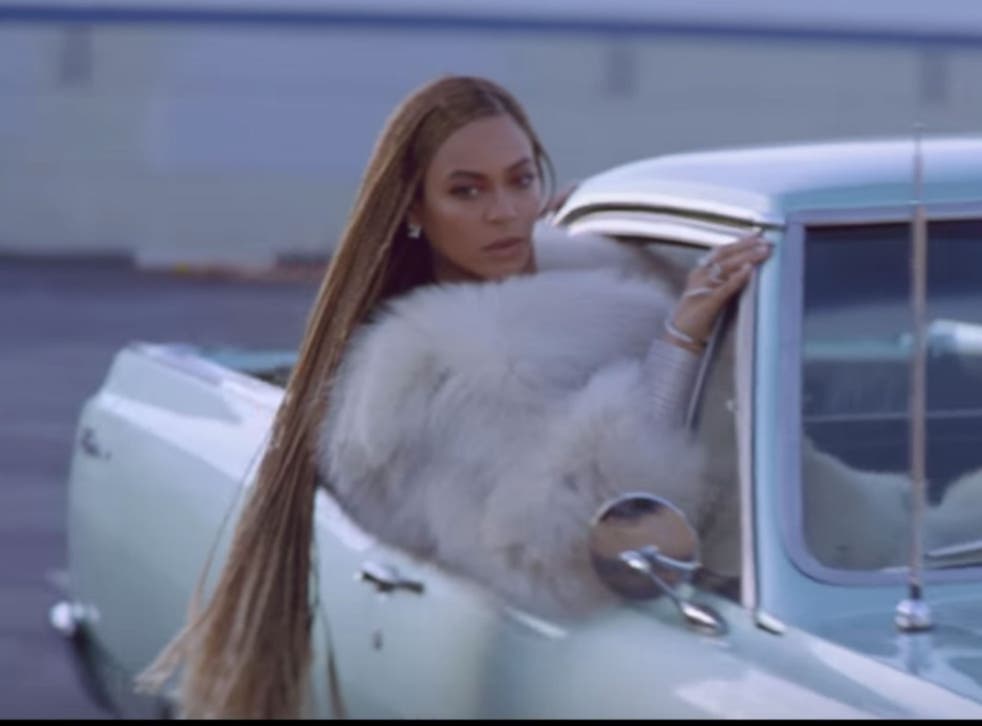 Beyoncé has apparently sent a handwritten note to a New York Times journalist after she wrote praising words about her latest song "Formation".
The song has been the subject on everyone's lips since the singer dropped the music video unexpectedly on Saturday. Scenes in the politically charged video include Beyoncé on a New Orleans police car submerged in flood water and a young boy dancing in front of police officers who surrender their hands before the camera pans to a message on a wall: "Stop shooting us".
If anyone still hadn't managed to hear about it before the weekend ended, they were about to as the singer chose to premiere the performance at the Super Bowl half-time show, complete with dancers dressed in leather and black berets as homage to the Black Panther party.
On Wednesday, Jenna Wortham, a staff writer for the New York Times magazine, posted a photograph of a handwritten note signed personally by the 34-year-old.
The article in question appeared online on Saturday and involved Ms Wortham and two other journalists in discussion over the video.
Ms Wortham writes that through the video "Beyoncé wants us to know - more than ever - that she's still grounded, she's paying attention and still a little hood. I think she wants us to know that even though she's headlining a mainstream event like the Super Bowl, she has opinions and isn't afraid to share them, nor is she afraid to do it on a national and global scale."
Ms Wortham also noted the focus of the video on Black identity, writing: "'Formation' isn't just about police brutality – it's about the entirety of the black experience in America in 2016, which includes standards of beauty, (dis)empowerment, culture and the shared parts of our history."
Beyonce's fans have defended the singer after she received criticism for alleged anti-police sentiments for her video and performance, including from former Mayor of New York Rudy Giulani who said it was "outrageous" she used the Super Bowl "to attack police officers, who are the people who protect her and protect us and keep us alive".
An Anti-Beyoncé protest was even announced which then resulted in a counter "Anti-Anti Beyoncé Protest Rally" which asked on its event page: "Don't let anyone make her powerful statement about the value of Black life be overshadowed by those who don't believe that our lives matter?"
Join our new commenting forum
Join thought-provoking conversations, follow other Independent readers and see their replies