Bill Clinton portrait features Monica Lewinsky reference, artist admits
Artist of the presidential portrait revealed that he added the shadow of the dress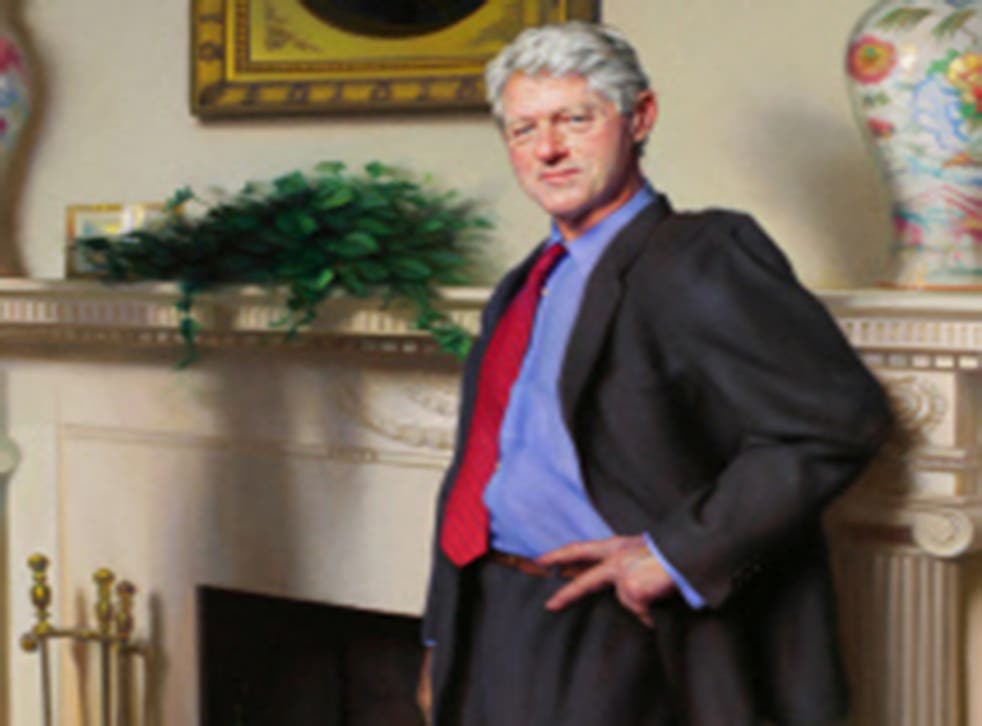 Another week, another dress controversy on the internet.
This week, the controversy surrounds a portrait of former US President Bill Clinton. The artist who painted the portrait in 2006, Nelson Shanks, told the Philadelphia Inquirer that he added the shadow of Monica Lewinsky's infamous blue dress in the portrait.
The Lewinsky Scandal In Pictures

Show all 13
Ms Lewinsky was wearing the blue dress during one of her sexual encounters with Mr Clinton during his time as president. A semen stain on the dress was used as evidence that Mr Clinton had an extra-marital affair with Ms Lewinsky, which the president later admitted.
Follow Payton Guion on Twitter @PaytonGuion.
Join our new commenting forum
Join thought-provoking conversations, follow other Independent readers and see their replies