Bill Cosby accused of rape for the third time
The actor has strongly denied previous allegations made against him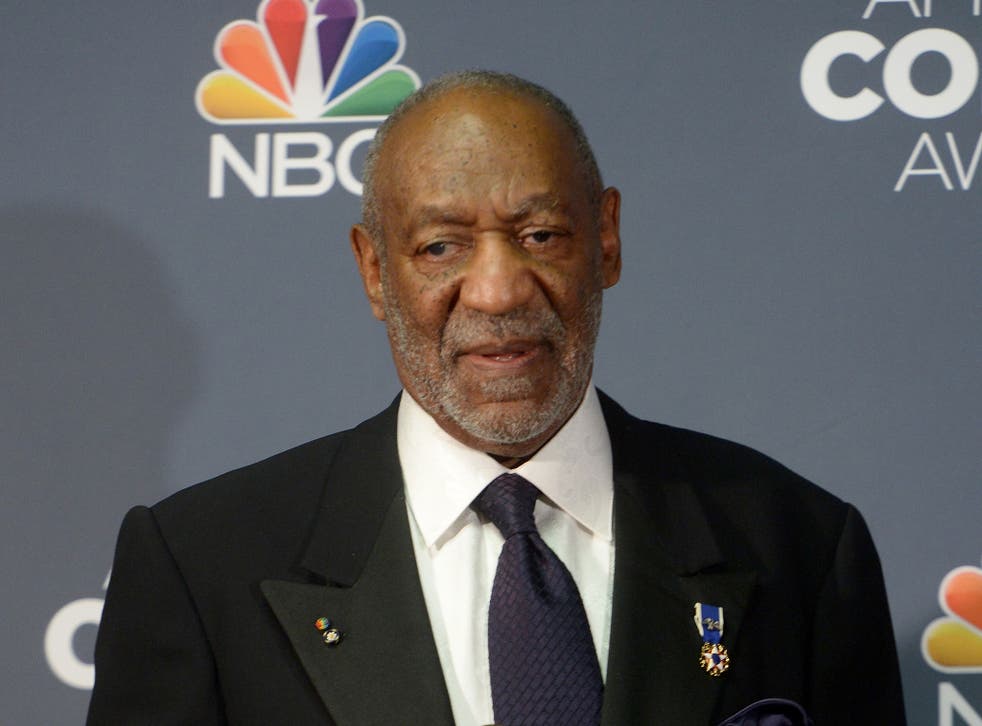 A third woman has accused Bill Cosby of rape.
Former actress, music industry publicist and journalist Joan Tarshis was 19 when she claims that she was raped twice by the comedian and actor in 1969.
Cosby has strongly denied previous accusations against him, which his attorney described as "preposterous" and "bizarre".
Tarshis allegedly met Cosby through friends in his cottage at Universal Studios. She asserts that she was invited back on numerous occasions until one evening he asked her to stay after shooting and work on some material with him.
Tarshis claims he made her a drink he called 'redeye', a Bloody Mary and beer.
"The next thing I remember was coming to on his couch while being undressed," she told Hollywood Elsewhere.
"Through the haze, I thought I was being clever when I told him I had an infection, and he would catch it, and his wife would know he had sex with someone. But he just found another orifice to use. I was sickened by what was happening to me and shocked that this man I had idolized was now raping me."
Bill Cosby: Career in pictures

Show all 20
Feeling guilty, she decided not to tell anyone what had happened, and when Cosby called her mother to invite Tarshis to The Westbury Music Theater, she felt she couldn't decline and "saw no way out".
She claims she arrived at Cosby's hotel and he handed her another 'redeye', which she accepted because of an "alcohol problem" that she was struggling with. Tarshis has been in recovery since 1988.
The two went onto the theatre, but she wasn't given a seat and was forced to stand at the back until she began to feel unwell and asked Cosby's chauffeur to take her back to the car.
"The next thing I remember was waking up in his bed back at the Sherry hotel, naked," she alleges. "I remember thinking 'You old shit, I guess you got me this time, but it's the last time you'll ever see me.'"
She felt too "ashamed" to tell anyone about her experiences, but it made her deeply uncomfortable to see Cosby's increasing career rise "knowing first-hand there was something unbalanced about him".
"In any event now, as more and more of his rape victims have come forward, all telling similar stories, the time is right to join them," she said.
In October, Barbara Bowman claimed that Cosby drugged and raped her when she was a teenager in 1985, when she was then an aspiring actress.
Bowman was one of 13 victims called to take to the witness stand in 2006 when Andrea Constand claimed that Cosby had drugged and assaulted her in his Philadelphia mansion in 2004 - allegations firmly denied by his lawyers.
In 2006, Cosby settled the case with Constand. The terms of the settlement remain undisclosed.
This weekend, thye actor's lawyer said that he will not be commenting on the "decade-old discredited" allegations.
"The fact that they are being repeated does not make them true," read a statement on Cosby's website.
"Mr. Cosby does not intend to dignify these allegations with any comment. He would like to thank all his fans for the outpouring of support and assure them that, at age 77, he is doing his best work. There will be no further statement from Mr. Cosby or any of his representatives."
Register for free to continue reading
Registration is a free and easy way to support our truly independent journalism
By registering, you will also enjoy limited access to Premium articles, exclusive newsletters, commenting, and virtual events with our leading journalists
Already have an account? sign in