Bill Gates briefly overtaken by Amancio Ortega as world's richest person
The elusive Spanish business man overtook the Microsoft founder on the Forbes rich list 
Heather Saul
Friday 23 October 2015 14:58 Comments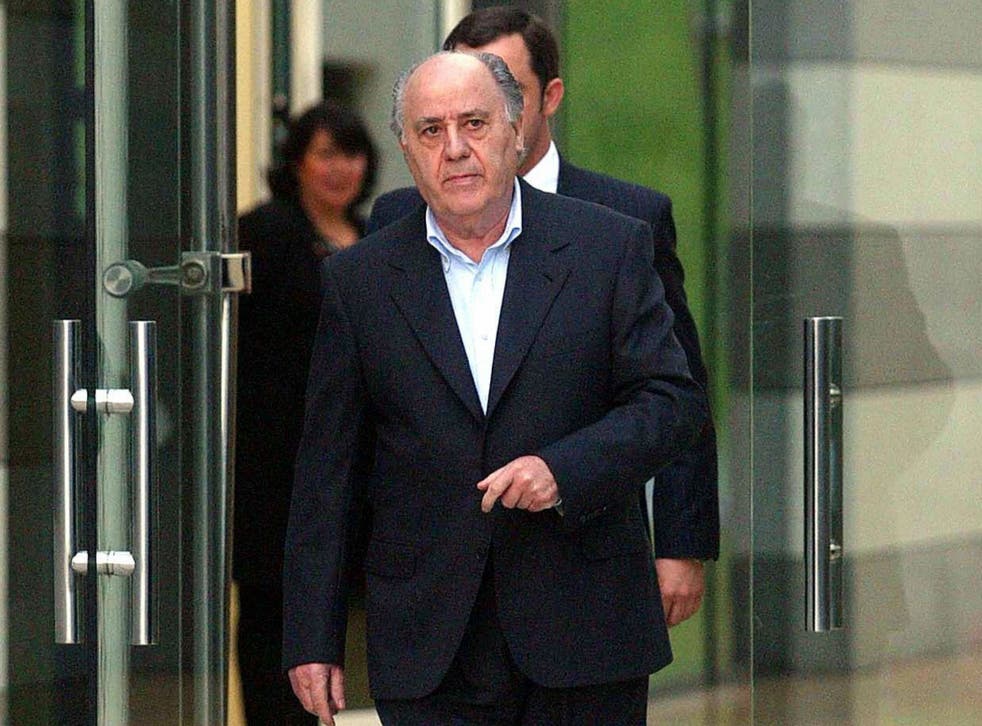 Bill Gates briefly lost the title of richest man in the world on Friday.
The philanthropist and Microsoft founder was knocked off the top of the Forbes Billionaires real time list by Amancio Ortega, a Spanish businessman and founding chairman of the Inditex fashion group. His company is responsible for popular fashion brands such as Zara.
The son of a railway worker, Ortega was born during the Spanish civil war and grew up in relative poverty. The 79-year-old left school at the age of 13 to work full time in a clothing shop. According to Forbes, he established Zara in 1975 with his ex-wife Rosalia Mera, selling lingerie and bathrobes the couple made in their living room.
He reportedly lives a modest life despite his vast wealth, eats lunch with his employees in the staff canteen everyday, buys his coffee from the same cafe he frequented while growing up and often dresses in the same blazer-t-shirt combination, neither of which are from Zara. Mr Gaona is fiercely private and rarely gives interviews to the press.
The home of one of the world's richest men

Show all 7
He overtook Gates as the world's richest man on Friday with an estimated real time net worth of $78.7 billion. Gates over took him less than half a day later, and was back at the top spot with an estimated net worth of $79.5 by Friday afternoon.
Gates has channelled much of his wealth into his charity, the Bill and Melinda Gates Foundation, which aims to improve health care, provide education and reduce extreme poverty globally. It asks the super wealthy to pledge their fortune to philanthropy and counts Facebook founder Mark Zuckerberg and Apple CEO Tim Cook as pledgers.
Register for free to continue reading
Registration is a free and easy way to support our truly independent journalism
By registering, you will also enjoy limited access to Premium articles, exclusive newsletters, commenting, and virtual events with our leading journalists
Already have an account? sign in
Join our new commenting forum
Join thought-provoking conversations, follow other Independent readers and see their replies