Bill Gates announces $1bn investment fund for clean energy technology
Team-up with Richard Branson, Jeff Bezos and others aims to fight climate change - and reap 'super' rewards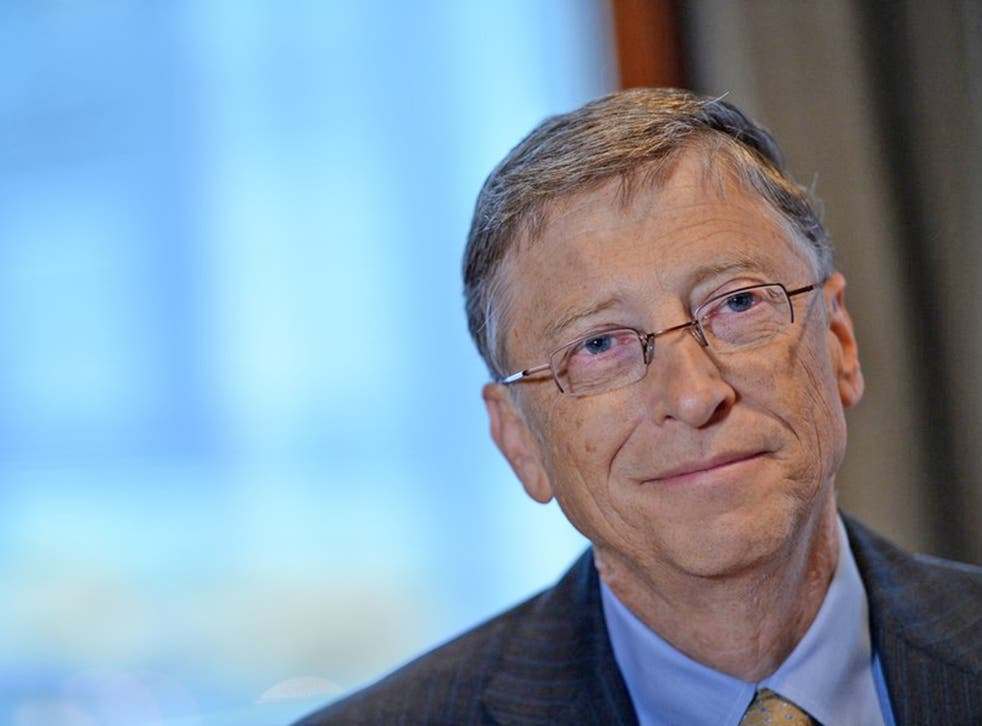 Bill Gates is heading up a fund worth more than $1bn to fight climate change by investing in new ways of producing clean energy.
The Microsoft co-founder will lead a group of investors whose combined wealth totals some $170bn, including Richard Branson, Amazon's Jeff Bezos and Jack Ma, the founder of Chinese e-commerce group Alibaba
Mr Gates says the fund, called Breakthrough Energy Ventures (BEV), could pump money into "anything that leads to cheap, clean, reliable energy", QZ.com reported.
Investing in energy is a complex business, he told the site, and so the market is not crowded. He said: "People think you can just put $50m in and wait two years and then you know what you got. In this energy space, that's not true at all.
"It's such a big market that the value if you're really providing a big portion of the world's energy, the value of that will be super, super big."
A Massachusetts Institute of Technology study in July estimated that between 2006 and 2011 clean energy investors lost more than half the £25bn they put into the sector.
10 photographs to show to anyone who doesn't believe in climate change

Show all 10
BEV aims to invest in bringing greenhouse gas-reducing technology to market, including in transport, industrial processes and agriculture.
It is likely to look first at ways of storing energy. Creating more efficient means of storing power could allow more people to use energy sources, like wind turbines and solar panels, that only function intermittently because they are dependent on the weather.
US President-elect Donald Trump recently appointed climate-change sceptic Scott Pruitt as head of the Environmental Protection Agency.
Mr Gates said: "The dialogue with the new administration as it comes in about how they see energy research will be important.
"The general idea that research is a good deal fortunately is not a partisan thing."
Last summer Mr Gates said governments should invest in research into renewable energy on the same scale as the Manhattan Project and the Apollo moon missions.
He also announced he was planning to increase his personal investments in carbon capture technologies, next-generation nuclear, new kinds of batteries and other types of research in the field.
Commenting on the launch, the Secretary of State for Climate Change and Industry Nick Hurd said: "The transition to a clean energy system is well underway in the UK and around the world. This welcome announcement gives that process even more momentum. It is a great opportunity for British innovators in the UK low carbon sector, which is already worth over £80bn in turnover. Again we see how reducing emissions goes hand in hand with commercial opportunity."
Join our new commenting forum
Join thought-provoking conversations, follow other Independent readers and see their replies