Bill Gates: 'Our children won't be left billion-dollar trust funds'
Microsoft founder said most of his wealth will be left to the Bill and Melinda Gates foundation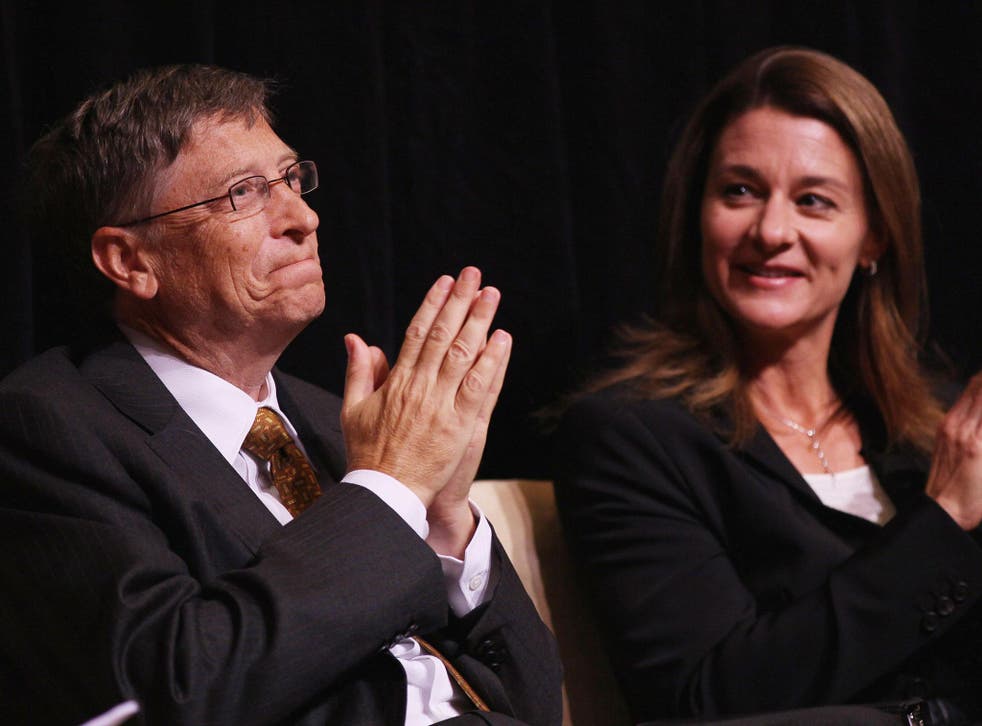 Bill Gates, the richest man in the world, has told a conference his children will not be left billion-dollar trust funds, despite having amassed a personal fortune of $76 billion (£46 billion).
The Microsoft founder was speaking at a TED conference in Vancouver when he announced that most of his wealth will instead be left to the family's charitable organisation, The Bill and Melinda Gates Foundation.
The charity works to improve health care, education and reduce extreme poverty around the world.
TED curator Chris Anderson asked Gates and his wife Melinda how their parenting approach was adapted to deal with raising three children in world's richest family, adding that it seemed like "a social experiment without much prior art".
"You've easily got enough money despite your vast contributions to the foundation to make them all billionaires,' Anderson said, before asking: "Is that your plan for them?"
But, according to Wired, Gates insisted: "They won't have anything like that. They need to have a sense that their own work is meaningful and important."
The couple said their children would not be living a trust-funded lifestyle, but will be given a good education to help them develop their own abilities and to deter them from relying on their parents.
"You've got to make sure they have a sense of their own ability and what they're going to go and do," Gates said.
He stressed that he and Melinda want to "strike a balance so they have the freedom to do anything", but not "sort of a lot of money showered on them so that they can go out and do nothing".
Gates explained that he and Melinda had come to these decisions over how to raise their children before they were married, taking inspiration from an article by American investor and philanthropist Warren Buffett where he said he had taken such an approach with his offspring.
The Gates are notoriously private over their children but spoke about family life when Melinda described a trip to Tanzania with her eldest daughter, while also showing the audience an image of all three of the children together.
When Anderson asked why the couple decided to show a picture of their children to the public, Melinda explained that her children had given permission to show their support for their parents' charitable campaigns against childhood mortality and for better education worldwide.
Register for free to continue reading
Registration is a free and easy way to support our truly independent journalism
By registering, you will also enjoy limited access to Premium articles, exclusive newsletters, commenting, and virtual events with our leading journalists
Already have an account? sign in
Register for free to continue reading
Registration is a free and easy way to support our truly independent journalism
By registering, you will also enjoy limited access to Premium articles, exclusive newsletters, commenting, and virtual events with our leading journalists
Already have an account? sign in
Join our new commenting forum
Join thought-provoking conversations, follow other Independent readers and see their replies