Pensioner invited onto radio show after revealing his loneliness during phone-in
Bill Palmer, 95, explained how he has felt since his wife moved to a care home: 'Every day is hell. I feel so alone'
Katie Grant
Thursday 22 October 2015 23:17 Comments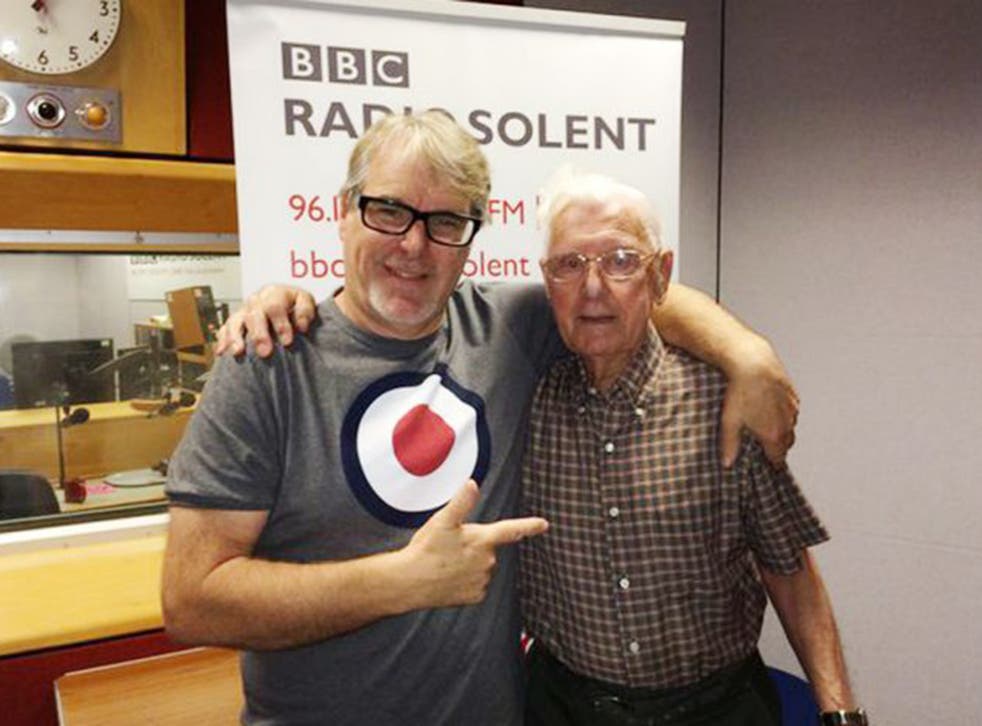 It's good to talk…
Sometimes it can help to get things off your chest, as pensioner Bill Palmer learnt this week. Mr Palmer, 95, has become an unexpected internet hit after calling up a radio phone-in show and revealing how "alone" he has felt since his wife had to move into a care home.
What prompted him to pick up the phone?
Mr Palmer, from Southampton, Hampshire, called the Alex Dyke show on BBC Radio Solent to participate in a phone in about love in later life. He described how his wife, Sheila - who has dementia and colitis - had fallen and was taken to hospital before the 85-year-old was moved to a nursing home where she now lives. "Every day is hell. I feel so alone," the pensioner said. The couple married last year after 30 years of friendship.
What a sad situation.
Listeners agreed – and so did the radio host. Mr Dyke arranged for a taxi to bring Mr Palmer into the studio where he sat in on the rest of the show. A recording of Mr Palmer's call had been accessed 41,000 times on the station's Facebook page this afternoon and the pensioner has been inundated with offers ranging from Sunday lunch to a private concert by a ukulele orchestra.
I hope that put a smile on his face.
A shocked Mr Palmer said: "I can't believe it. I just sit and listen to the radio and watch TV and have lots of friends, but unfortunately when you get old people don't visit - that's life." Mr Dyke said his guest had "touched the hearts of thousands of listeners" and it was his "nicest moment in 30 years of broadcasting".
It marks a turnaround in fortune for the DJ too…
Indeed. Earlier this year the radio host was suspended and then reinstated after he said on-air that women should not breastfeed in public as it was a "throwback to the stone age".
Register for free to continue reading
Registration is a free and easy way to support our truly independent journalism
By registering, you will also enjoy limited access to Premium articles, exclusive newsletters, commenting, and virtual events with our leading journalists
Already have an account? sign in
Join our new commenting forum
Join thought-provoking conversations, follow other Independent readers and see their replies