Billy Joe Royal: Singer who had a hit on both sides of the Atlantic with teenage melodrama Down in the Boondocks
In 1974 he was in Catch My Soul, the rock-n-roll version of Othello directed by Patrick McGoohan 
Spencer Leigh
Friday 09 October 2015 19:27 Comments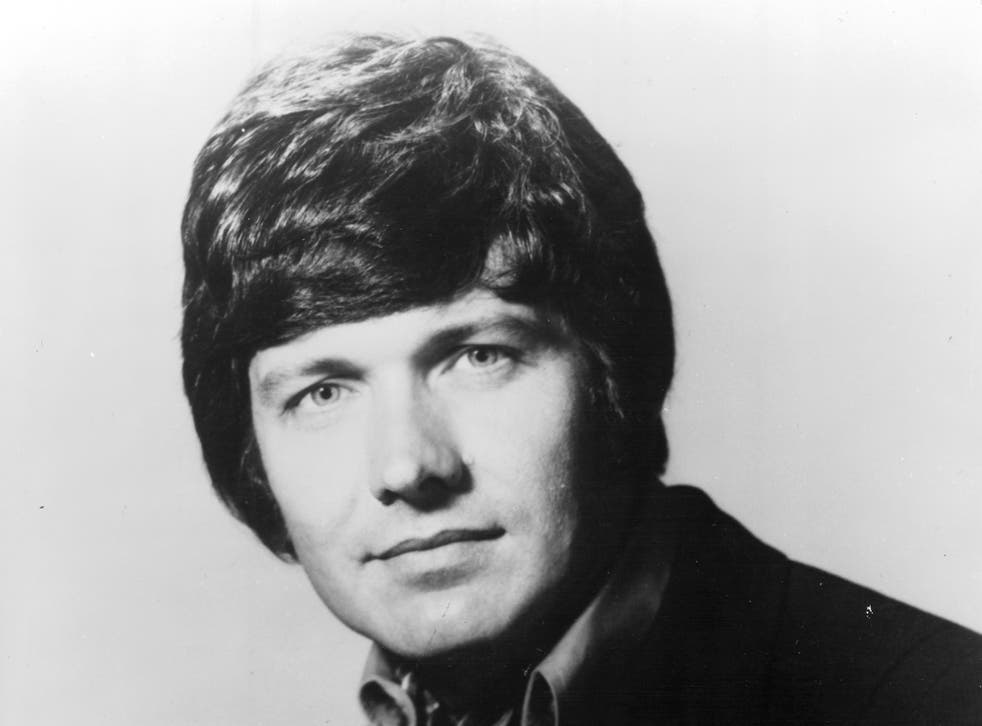 In the early 1960s a distinctive subgenre of pop songs emerged in which young lovers from contrasting backgrounds met – with parental opposition. They included "Rag Doll", "Dawn" and "Big Man In Town" (all by the Four Seasons), "Leader Of The Pack" (Shangri-las), "Poor Man's Son" (Tokens, Rockin' Berries), "Workin' For The Man" (Roy Orbison) and "Princess In Rags" (Gene Pitney).
One of the best teenage melodramas was Billy Joe Royal's highly emotional "Down In The Boondocks", a gold record in the US in 1965 and a UK hit despite most listeners not knowing that boondocks were undeveloped rural areas.
Billy Joe Royal was born into a family of entertainers in Valdosta, Georgia and he was playing steel guitar in his uncle's country band from the age of 11. He was on the popular Alabama Jubilee radio show from the age of 14 and he befriended Joe South, Jerry Reed and Ray Stevens, and in later years their careers would criss-cross.
He formed his own band, the Corvettes, in high school, and by the time he left he could get by on guitar, piano and drums, as well as having a distinctive singing voice.
From the late 1950s he was playing in clubs in Savannah and he built up a reputation as a resident performer at the Bamboo Ranch, a large dance hall in Savannah. He made his first record in 1961, and one of his early records, "Never In A Hundred Years", displays his falsetto and was covered by the Merseybeat band, Kingsize Taylor and the Dominoes.
In 1965 the songwriter Joe South asked Royal to make a demonstration record of "Down In The Boondocks" so that he could pitch it to Gene Pitney. The studio had converted an old septic tank into an echo chamber and the result was highly atmospheric. The song never reached Pitney, as Columbia released it, and the single made the US Top 10.
Royal followed it with further South songs including the multi-tracked "I Knew You When", and "Hush", which became a US Top 10 for Deep Purple. On the final night of a huge package tour promoted by Dick Clark, each performer had to dress as another artist on the bill and Royal, Peter Asher and Tom Jones became the girl group, the Shirelles.
In 1969 Royal returned to the American charts with "Cherry Hill Park" and also recorded "Heart's Desire", which became a Northern soul favourite. He was in the 1974 film Catch My Soul, a rock'n'roll version of Othello, the concept of Jack Good and the only film to be directed by Patrick McGoohan, of The Prisoner fame.
In 1985 Royal was doing well with the country single "Burned Like A Rocket" for Atlantic's new Nashville division, but after the space shuttle Challenger exploded any further airplay was out of the question. Nevertheless his country career continued and he had hits with "I'll Pin A Note On Your Pillow", a revival of Aaron Neville's "Tell It Like It Is", and a duet of "Members Only" with Donna Fargo.
Still with a fine voice, Royal was content playing the oldies circuit, often with his friend BJ Thomas, and regularly playing Las Vegas. He made his first gospel album in 2009 and acted in an abysmal western, Billy The Kid (2013), but we all make mistakes.
Billy Joe Royal, singer: born Valdosta, Georgia, US 3 April 1942; married three times (marriages dissolved three times; one daughter, two stepsons); died Morehead City, North Carolina 6 October 2015.
Register for free to continue reading
Registration is a free and easy way to support our truly independent journalism
By registering, you will also enjoy limited access to Premium articles, exclusive newsletters, commenting, and virtual events with our leading journalists
Already have an account? sign in
Join our new commenting forum
Join thought-provoking conversations, follow other Independent readers and see their replies