Blair Witch Project star: Life became a living nightmare after the film that made everyone believe she was dead
'The success of Blair Witch is something you have to live with, like a tumour' 
Heather Saul
Thursday 15 September 2016 17:29 Comments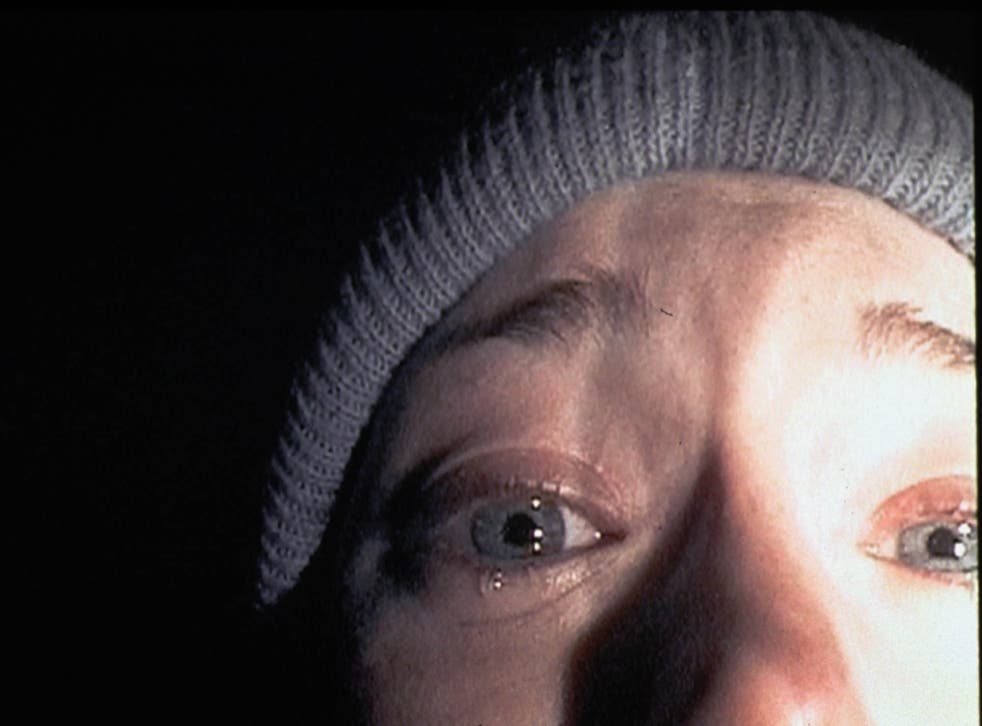 Heather Donahue was propelled to fame in the Blair Witch Project, the unexpected indie success of the 90s. The iconic poster of her terrified, tear-filled eyes became one of the most enduring images from a film that developed a new genre of horror still emulated in screenplays today.
But while the low-budget indie production proved to be a blockbuster success, grossing $248 million, Donahue and fellow cast members Michael Williams and Josh Leonard did not get to enjoy the fame and fortune that would otherwise be a natural by-product of such a box office hit.
The protagonists all agreed to have their characters use their real names and filmed much of the footage themselves over an eight-day period. This meant that when they died on screen, in the minds of many, they also died in real life too.
Best horror films of all-time

Show all 10
To boost the hype surrounding the film, the actors were listed as deceased on their IMBD pages. Donahue read her own obituary and lived in relative obscurity in Los Angeles, biding her time until her resurrection. All three only stepped into the spotlight after it hit cinemas.
Instead of acclaim, Donahue faced an unprecedented backlash amid mounting criticism of the film, was spoofed repeatedly in skits and in an infamous Scary Movie scene and her mother received condolences from people around the world convinced she was dead. Worse still was the reaction from those who approached her on the street saying they wished she was dead and demanding their money back.
Her summary of the film's legacy to Broadly is incredibly stark: "[the success of Blair Witch] is something you have to live with, like a tumour or a tattoo on your face."
Now the surprise sequel has arrived and Donahue fears her life could be disrupted once again. "It's just like this thing that's always there," she said. "It had really receded in the background, and now with the new movie coming out, it's very much present for me and my family again, which is challenging for them as well. My mother is being asked again about sympathy cards."
Almost two decades later, conspiracy theories still swirl around the cast. "There are some people online who think that we are hired shills because those kids really did die and we've been hired to be them so that nobody will get arrested."
In 2011, Donahue said she took everything that related to her film career into the desert and burned it - everything bar her hat from the Blair Witch poster. "I figured if things got really bad, I could always sell it on eBay," she said at the time.
Donahue eventually abandoned acting to become a medical marijuana farmer. Now 41, her experiences form the basis of her memoir, GrowGirl: How My Life After The Blair Witch Project Went to Pot.
Register for free to continue reading
Registration is a free and easy way to support our truly independent journalism
By registering, you will also enjoy limited access to Premium articles, exclusive newsletters, commenting, and virtual events with our leading journalists
Already have an account? sign in
Register for free to continue reading
Registration is a free and easy way to support our truly independent journalism
By registering, you will also enjoy limited access to Premium articles, exclusive newsletters, commenting, and virtual events with our leading journalists
Already have an account? sign in
Join our new commenting forum
Join thought-provoking conversations, follow other Independent readers and see their replies