The Independent's journalism is supported by our readers. When you purchase through links on our site, we may earn commission.
BMX legend Dave Mirra found dead at 41 in apparent suicide
The X Games legend is survived by his wife and two children.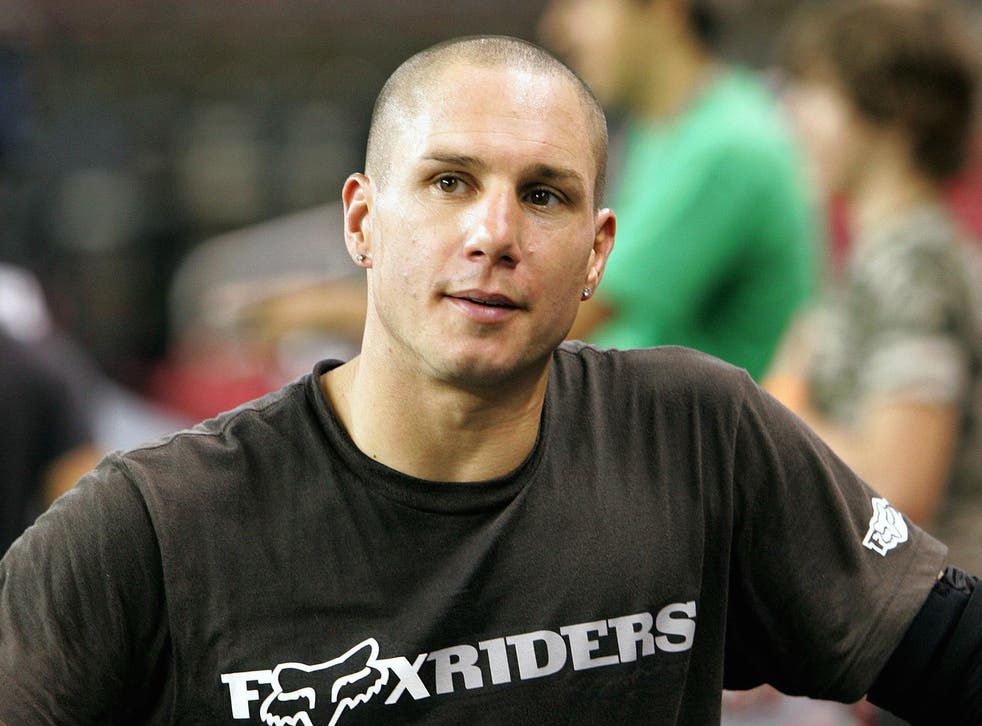 BMX and X Games legend Dave Mirra has been found dead in North Carolina from an apparent self-inflicted gunshot wound.
The 41-year-old's body was discovered inside a truck by the Greenville North Carolina Police at 4pm on Thursday. Police said in a statement that Mirra was visiting friends and family in the area before the incident.
Mirra was renowned in the world of extreme sports, and until 2013, he even held the record for most X Games medals in history with 24.
Mirra is survived by his wife and two children. Earlier on Thursday, a post of Mirra and his wife appeared on his Instagram account.

The Greenville Police Department said the investigation into Mirra's death is ongoing.
"We mourn the loss today of a great friend and wonderful human being who touched the lives of so many around the world with his gift," Greenville Mayor Allen Thomas said in a press release.
"He called Greenville, North Carolina home and was as humble a guy talking with kids on a street corner about bikes as he was in his element on the world stage. A young life with so much to offer was taken too soon."
ESPN also released a statement on Thursday night remembering Mirra and offering condolences to his family and friends.
"Dave Mirra, your courage, determination and natural skill in everything you pursued pushed the world of action sports to become a better place. From all of us at X Games and ESPN, we salute your contributions," the sports leader said in the statement.
"Our sincere condolences go out to Dave's wife, Lauren, his daughters Mackenzie and Madison, the BMX community and friends of Dave Mirra."
Register for free to continue reading
Registration is a free and easy way to support our truly independent journalism
By registering, you will also enjoy limited access to Premium articles, exclusive newsletters, commenting, and virtual events with our leading journalists
Already have an account? sign in