Bono wins one of Glamour's 'Women of the Year' awards
The singer is predominantly being recognised for his work on the Poverty is Sexist campaign
Olivia Blair
Wednesday 02 November 2016 11:30 Comments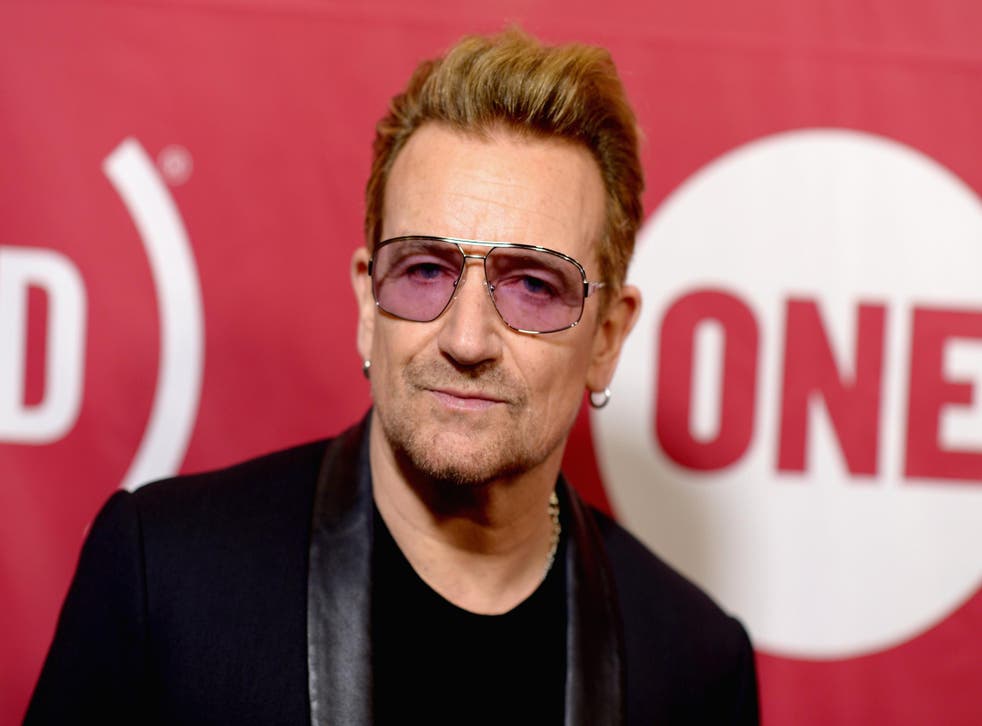 Bono is to receive a Glamour Women of the Year award despite being male.
The U2 frontman has become the magazine's first 'Man of the Year' for his humanitarian work including the Poverty Is Sexist campaign which aims to relieve the poverty which discriminates against women on a global scale.
The magazine has justified its decision to include a man in the awards for the first time in 27 years on their website, where they say that while the editorial team and advisory board "has [previously] put the kibosh on naming a Man of the Year on the grounds that men aren't exactly hurting for awards in this world and that here at Glamour, the tribe we're into celebrating is female […] when a major male rock star who could do anything at all with his life decides to focus on the rights of women and girls world-wide – well, all that's worth celebrating".
Glamour Woman of the Year Awards 2015

Show all 17
The Irish singer appeared to be just as surprised as everyone else, telling the magazine: "I'm sure I don't deserve it. But I'm grateful for this award as a chance to say the battle for gender equality can't be won unless men lead it along with women. We're largely responsible for the problem, so we have to be involved in the solutions."
Despite Bono's obvious commitment to worldwide gender equality, some women were disappointed that an awards scheme set out to recognise the achievements of women in a world where they are often overlooked, was being extended to men.
Women who will be receiving prizes in the ceremony include Nadia Murad the United Nations ambassador who escaped sex slavery at the hands of Isis, IMF chief Christine Lagarde, singer Gwen Stefani, Olympic gymnast Simone Biles, the founders of the Black Lives Matter movement and the singer and activist Zendaya.
Bono's recognition is not the first controversy sparked by the Glamour Women of the Year awards. Last year, when Caitlyn Jenner was named Transgender Champion at the Woman of the Year awards for her bravery, the widower of an NYPD officer who died in the 9/11 attacks returned his wife's posthumous bravery award in protest.
Representatives for Bono and Glamour did not immediately respond to a request for comment.
Register for free to continue reading
Registration is a free and easy way to support our truly independent journalism
By registering, you will also enjoy limited access to Premium articles, exclusive newsletters, commenting, and virtual events with our leading journalists
Already have an account? sign in
Join our new commenting forum
Join thought-provoking conversations, follow other Independent readers and see their replies